We are Here. We are Texas Tech Health
Fifty Years of Shaping the Face of Health Care in West Texas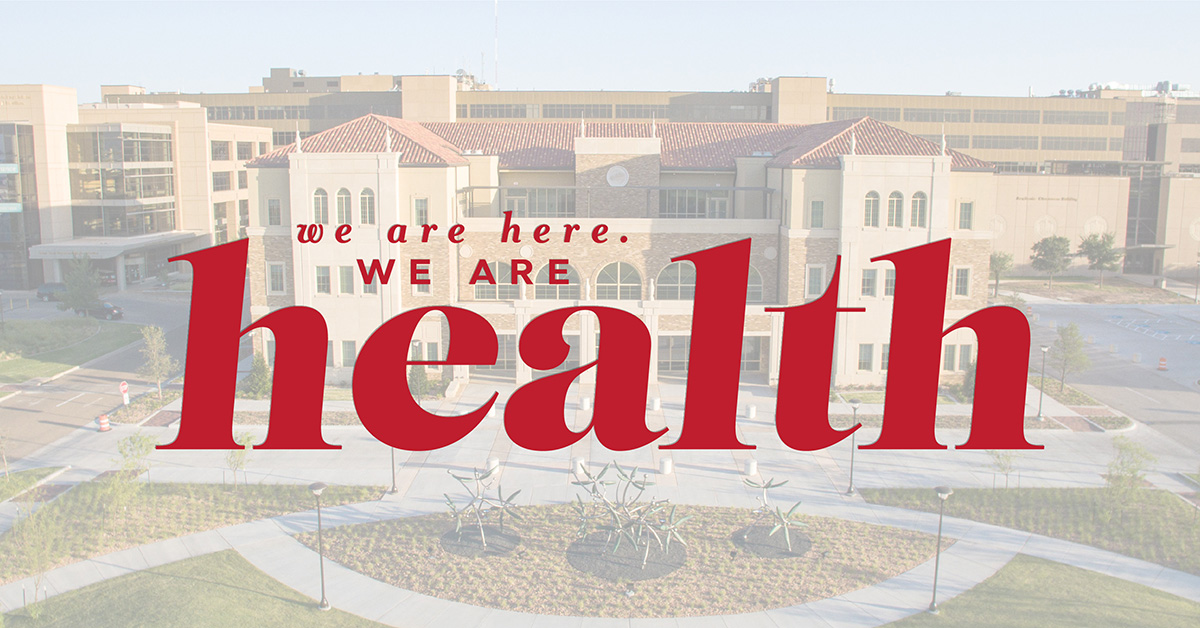 "Texas Tech Health" is at the center of health care support and access in West Texas. For fifty years, Texas Tech University Health Sciences Center (TTUHSC) has been at the front line of health care education, patient care and research.
Training the Health Care Providers of Tomorrow
When Texas Tech University Health Sciences Center began, health professionals and hospitals were scarce: 19 of the counties surrounding Lubbock had no physician; the area had only one-third of the national physicians-to-patients ratio and 23 of the surrounding counties had no hospital
After fifty years of serving West Texas, TTUHSC has graduated more than 30,000 health care professionals; 24 percent of all graduates have remained in the 108-county service area of West Texas.
TTUHSC students come from all over the world and many stay as practicing providers. Our university trains the health care providers necessary for West Texas by training practitioners in rural areas throughout West Texas.
TTUHSC now graduates more health care professionals than any other institution in Texas and is a leader in the nation for health care graduates.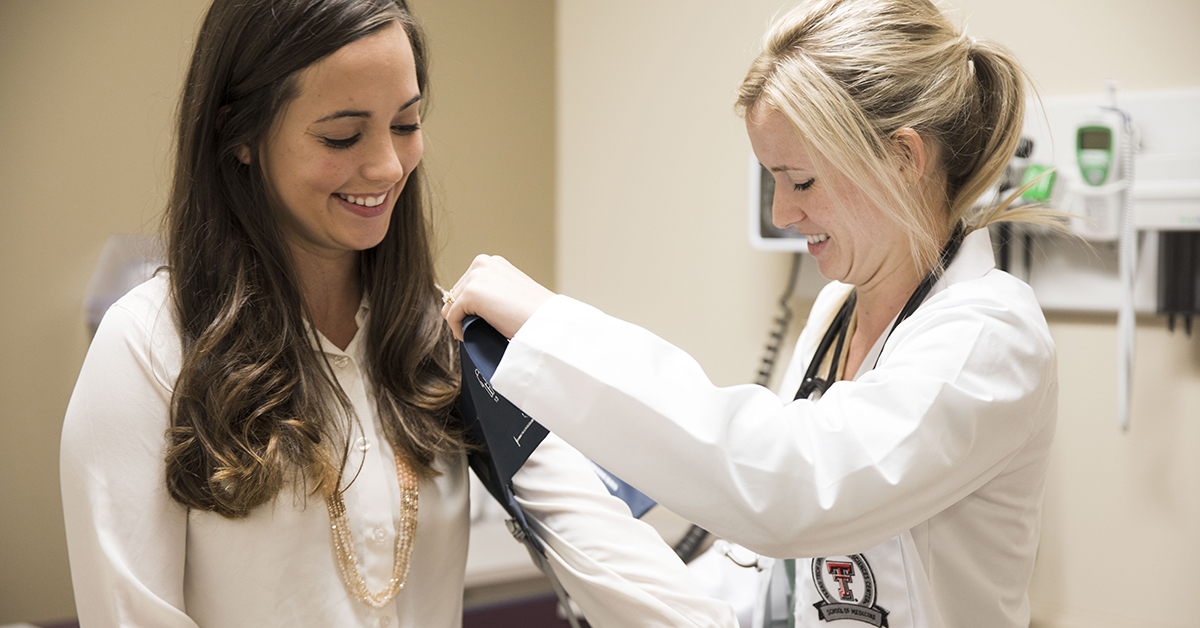 "How do we get new physicians to practice in rural areas? We train them there," Timothy Benton, M.D., Regional Chair for the Department of Family and Community Medicine in the Permian Basin, said.
This not only involves training physicians to meet the needs of our area, but also includes nurses, pharmacists, allied health professionals and researchers. TTUHSC is at the center of shaping the health care teams of West Texas.
"For 50 years, TTUHSC has been quietly transforming into a leader in health-related higher education," Texas Tech University System Chancellor Tedd L. Mitchell, M.D. said. "But, we're just getting started."
Enhancing Regional Economic growth
Tedd L. Mitchell, M.D., said while it is difficult to assign a dollar amount to the value of health care, TTUHSC increased the economic output by over $1.89 billion across Texas in 2017 alone.
This presence of health care has had a lasting regional impact in markets like the Permian Basin and Amarillo, where oil and livestock are staples of the economy. Regional campuses in these areas ensure providers and facilities are available to take care of the people who provide the food, fiber and fuel for our nation.
Additionally, TTUHSC employs more than 5,000 people throughout the state and is a staple of the economy for West Texas.
Supporting Area Health Care Needs
One of TTUHSC's major objectives is to provide academic, research, patient care and community service programs to meet the health care needs of West Texas. This region is comprised of 108 counties and represents 50% of Texas' land mass and 11% of its total population.
Because of the extensive scope of land, many areas remain highly underserved by health professionals and health care facilities. TTUHSC's mission is to lessen this disparity.
With five schools and five regional campuses throughout the region, TTUHSC is ensuring our state has the health care support to keep our populations healthy. This includes customized outreach centered on patient care.
Caring for West Texas takes a complete health care team. TTUHSC supports the community by being at the center of patient care and outreach.
Bringing Light to Mental Health Care
One in five U.S. adults live with mental illness. More than 80 percent of Texas counties are designated Mental Health Professional Shortage Areas by the U.S. Health Resources Services Administration.
West Texas individuals are especially at risk—many families must travel hours to see a qualified mental health care professional. Specialized providers such as child psychiatrists and addiction psychiatrists may serve as the only provider for the region. TTUHSC works to minimize this deficit by providing programs for these professionals, including addiction counselors, psychiatrists and clinical mental health counselors.
"Mental health is health care; a person's state of mind greatly influences all other areas of their health. TTUHSC brings to the table the experts and resources for advanced care," says Mitchell. "Working together as an entire community, we can make an impact and difference in people's lives."
While TTUHSC has access to a high level of specialties in mental health, primary care physicians are the first line of help when it comes to mental illness. Combining the efforts of research, clinical and patient care, TTUHSC is working to collaborate across the Texas Tech University System to utilize professionals across the System to help bring light to mental health. With everyone working together, we can fill in the gaps in our region and state to help improve patient outcomes.
Sarah Wakefield, M.D., chair of the Department of Psychiatry, speaks to the importance of mental health care saying, "Mental illness is another inflammatory or hormonemediated condition like diabetes. It's a health condition. We need to respond to it as such."
Research & Care Customized for West Texas
TTUHSC researchers and providers know West Texans' health. In the past 10 years, we have received $225,692,955 in research funding.
This research has provided revolutionary insight into therapies for cancer, disease and other illnesses. Ninety basic science faculty across all TTUHSC campuses focus on lab research. Many other researchers emphasize clinical research in nursing, health professions and medicine. One of the fundamental ways TTUHSC provides the best care is through research. Our research leads to new knowledge and discoveries, allowing TTUHSC experts to develop treatments and medications.
Insider knowledge about what affects our populations is integral to keeping West Texas healthy. Child psychiatrists discuss the boom and bust culture of oil towns and how it impacts children's mental health. Dermatologists talk about the need for skin care checks with many farmers in the region who work in the sun all day. Allergists discuss factors related to dust and how to keep your family healthy during peak seasons.
Health is at the heart of every moment that makes life worth living. For fifty years, we have been enhancing health in West Texas, and we will continue to work into the next hundred years to take care of our communities. We are here. We are Texas Tech Health.
Related Stories
By QEP Committee
March 21, 2023
As spring approaches, some people's thoughts turn to gardening. Whether it's a flower garden they desire or a vegetable garden want to have, they begin planning what they'll plant and what they need to do to ensure a successful garden.
By QEP Committee
March 21, 2023
A "growth mindset" accepts that our intelligence and talents can develop over time, and a person with that mindset understands that intelligence and talents can improve through effort and learning.
By Melissa Whitfield
February 13, 2023
Abstaining from drug abuse and an early diagnosis of familial hypercholesterolemia (high cholesterol) can help prevent heart disease.
Recent Stories
Education
By Suzanna Cisneros
March 24, 2023
Recognizing academic excellence, the honors are the most prestigious awards granted to faculty throughout the TTU System. The awards are funded by gifts to the Chancellor's Council, a giving society that supports the chancellor's priorities across the TTU System.
Campus Life
By Suzanna Cisneros
March 23, 2023
TTUHSC School of Medicine students will host a Women's Health Day free clinic from 10 a.m. to 1 p.m. April 15 at The Free Clinic
Research
By Mark Hendricks
March 21, 2023
TTUHSC Cytogenetic Technologist Jasbir Bisht and a team from P. Hemachandra Reddy's internal medicine laboratory analyzed the impact of cancer in Hispanics in comparison to other ethnic groups.