Eleven Things You Didn't Know About TTUHSC
West Texas is known for producing the majority of the nation's food, fiber and fuel. With cotton fields, sports and Buddy Holly- the list goes on.

One thing that makes West Texas truly unique is a full-fledged health sciences center stationed in Lubbock. Since 1969, Texas Tech University Health Sciences Center (TTUHSC) has worked to provide quality education, research and patient care to West Texas. But there is a lot that people don't know about TTUHSC. Here's a list of eleven things you may not have known about our university: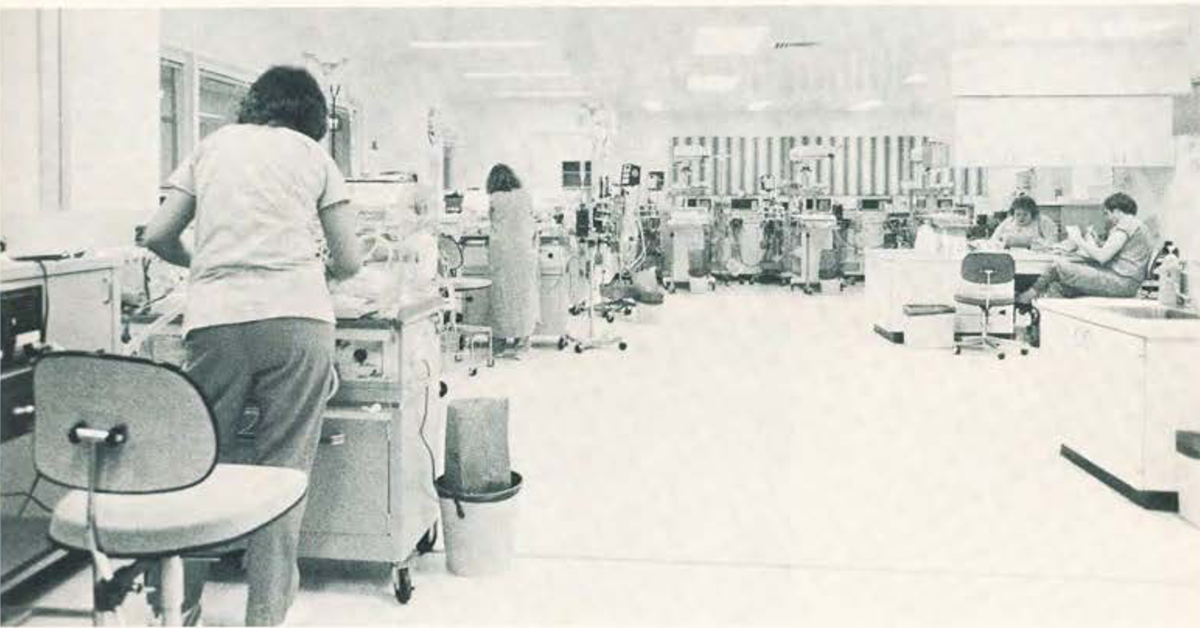 1. TTUHSC School of Medicine was initially established to provide medical care for West Texas. In 1969, 23 of the western-most counties in Texas had no hospital and 19 had no physician. Thanks to visionary leaders like Gov. Preston Smith, the TTUHSC School of Medicine was created in hopes that it would expand to a full-fledged health sciences center. Today, TTUHSC provides health care for more than two million patients in West Texas. This includes everything from nurses and physicians to pharmacists, medical researchers and allied health professionals.

2. TTUHSC was originally an underdog, and many did not see the relevance for having a medical school in West Texas. From the very beginning, the TTUHSC School of Medicine encountered "widespread criticism, regional rivalries and constant legislative road blocks." Former Texas Tech president Grover Murray remembers, "common criticism around the state was that 'Texas Tech will never be able to pull that off. They'll never be able to get a medical school started.'" But the School of Medicine soon accepted its first class in 1970 and graduated its first class in 1972.
3. TTUHSC has five different schools. TTUHSC began as a multi-campus medical school in 1969, with Lubbock as the administrative center, along with regional campus locations to expand health care to West Texas. What began as a medical school has since grown to house four additional schools, including the School of Nursing 1981, the School of Health Professions 1983, the Graduate School of Biomedical Sciences 1994 and the School of Pharmacy 1996.

4. TTUHSC is a separate institution from Texas Tech University (TTU). The School of Medicine was originally created as its own separate institution, beginning its journey as a free-standing health care university. When it was first established, key facilities were located throughout Texas Tech University (TTU) campus. In 1979, the School of Medicine was renamed to Texas Tech University Health Sciences Center. TTUHSC remains under the Texas Tech University System, but functions as a separate institution from TTU.

This collaboration allows TTUHSC students to receive enhanced education opportunities through programs like the M.D./MBA and Pharm.D./MBA, where medical and pharmacy students can receive their MBA during their health care education at TTUHSC. TTUHSC also has leading researchers who conduct cutting-edge research studieswith TTU. Many other students and employees are benefited by programs and research that happens from this connection.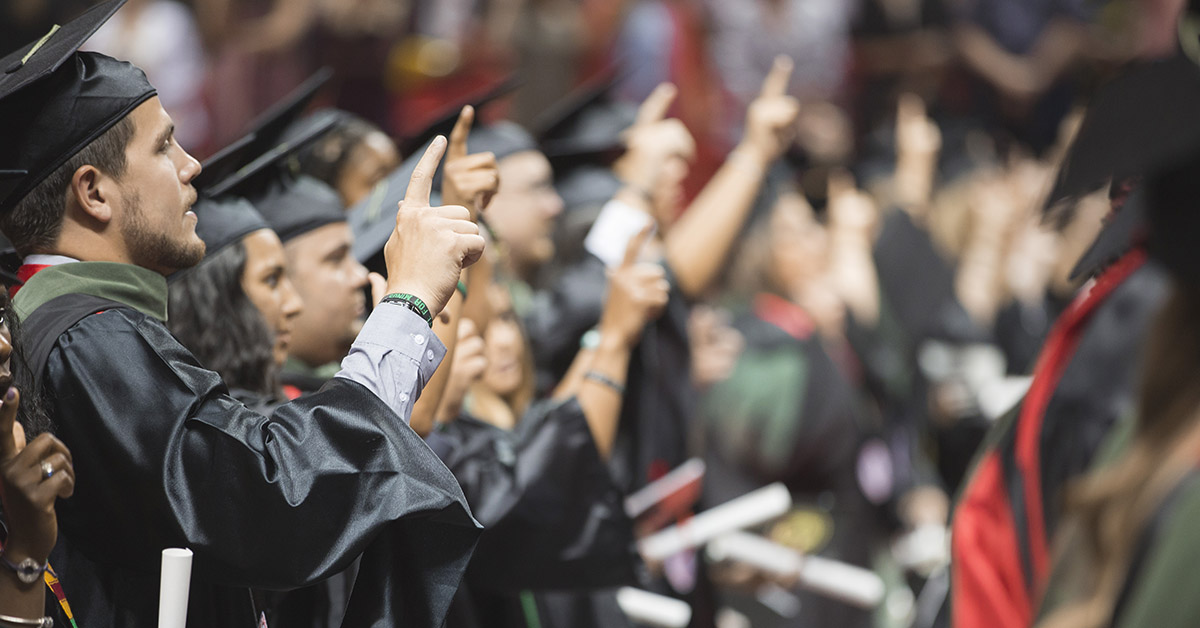 5. TTUHSC graduates more health care professionals than any other health care institution in Texas. The first class of medical students had 61 students. Today, TTUHSC graduates more than two thousand students each year - with one of the most diverse student bodies in the nation. Our original charge was to increase health care professionals for West Texas, and now 28,000 TTUHSC alumni cover the panhandle and work throughout the U.S. We have five schools in five different communities—Abilene, Amarillo, Dallas-Fort Worth, Lubbock and the Permian Basin (Midland and Odessa).

6. Our School of Medicine was first located in Drane Hall on Texas Tech University campus. With limited space, the School of Medicine had to establish essential curriculum and facilities for our medical program. The lecture hall was located in the cafeteria, where blackboards were mounted on the walls to facilitate better teaching. Facilities like the anatomy lab were stationed in the basement, where the only access was through taking the stairs. Research labs were shared with Texas Tech University students and located in the chemistry and biology buildings. What began in an old dorm hall has since grown to a university that houses state-of-the art facilities including eye banks that provide resources for tissue transplants and research, as well as anatomy labs and simulation centers which provide hands-on training.

In 1974 construction began on the Texas Tech University School of Medicine. One of the largest buildings in Lubbock with over one million square feet of space, moving towards what we know today as the TTUHSC campus. At the time of its construction, it was the largest building between Dallas and Los Angeles.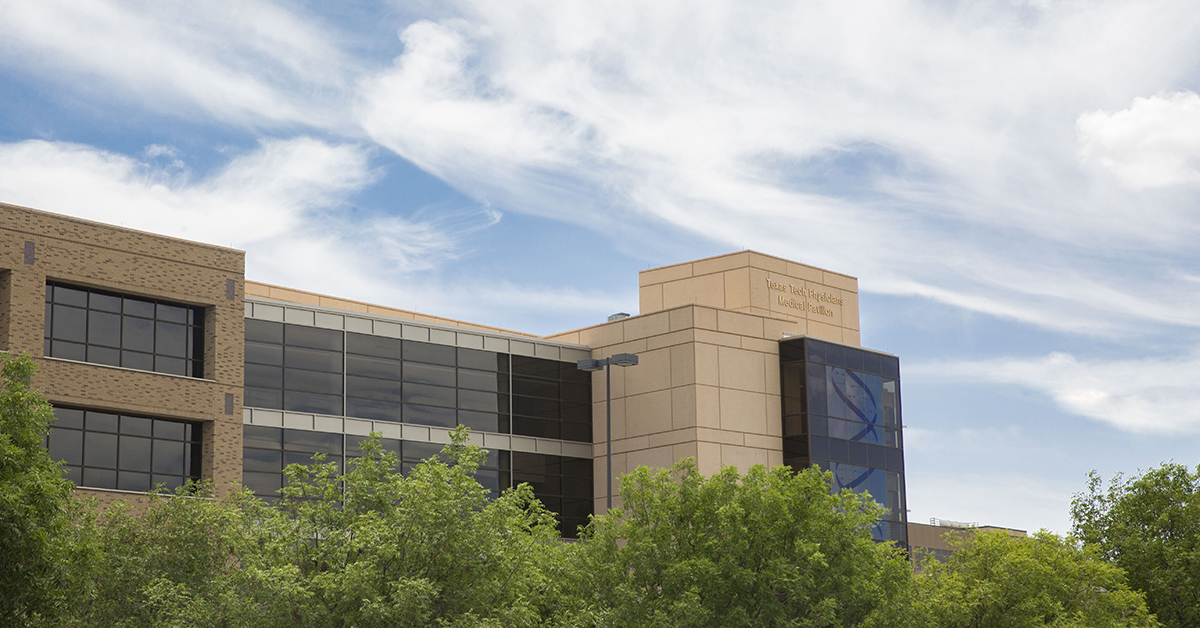 7. TTUHSC has a clinical practice called Texas Tech Physicians. Texas Tech Physicians is the largest medical practice in West Texas and is run by the very same doctors that are teaching tomorrow's leading physicians. Texas Tech Physicians has the latest in technology and research which means they offer up-to-date treatments and specialized knowledge to treat and help patients. Texas Tech Physicians has three locations to provide convenient care in Lubbock, Amarillo and the Permian Basin.

8. In the past 10 years, we have received $225,692,955 in research funding. This research has provided revolutionary insight into therapies for cancer, disease and other illnesses. Ninety basic science faculty across all TTUHSC campuses focus on lab research. Many other researchers emphasize clinical research in nursing, health professions and medicine. One of the fundamental ways TTUHSC provides the best care is through research. Our research leads to new knowledge and discoveries which allows TTUHSC experts to develop new treatments and medications.

9. TTUHSC is a leader in interprofessional education. Our students learn to work as one health care unit, receiving team-centered approaches to delivering quality care. TTUHSC students learn to work with other health care professionals like nurses, doctors, pharmacists, researchers, and allied health professionals, creating a collaborative environment that prioritizes bringing the best care to our patients.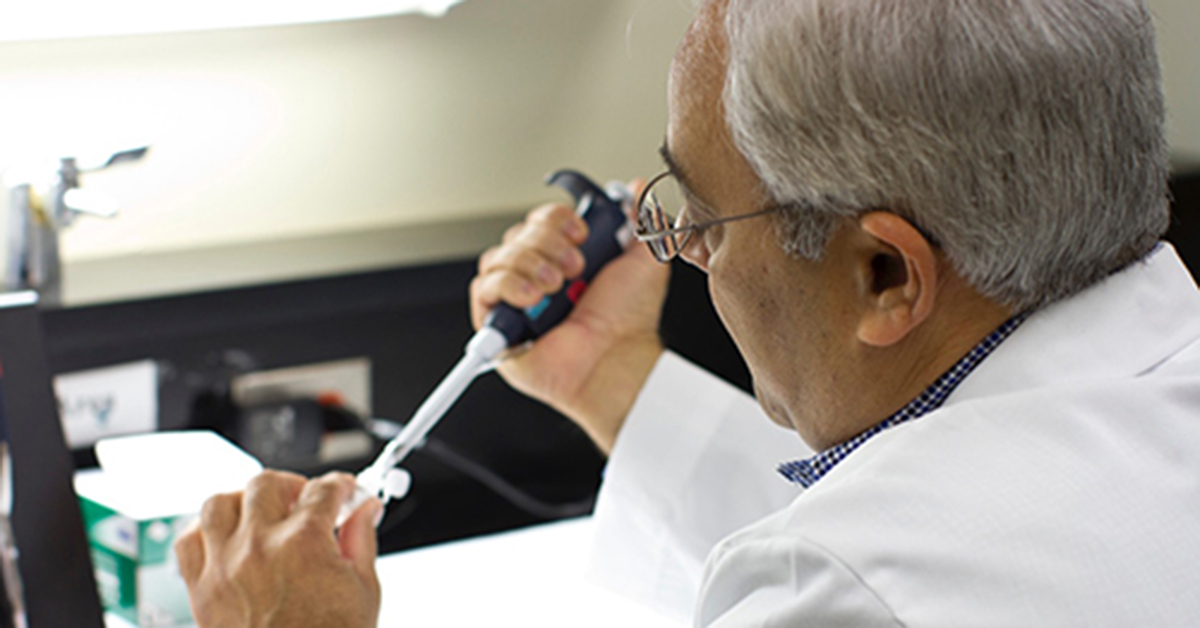 10. TTUHSC has 13 patents. TTUHSC's first patent was obtained in 1995. This includes patents such as a vaccine for schistosomiasis, a disease which is contracted through contaminated water. This vaccine could impact 1 billion people in 78 developing countries. Additionally, new methods for cancer treatment such as using carbidopa (an FDA-approved drug) to combat cancer and diagnosis and immunotherapy of prostate cancer have also been patented at TTUHSC. Multiple patents have also been granted for new methods to treat infertility, which affects 7.4 million women in the U.S.

These patents support TTUHSC's efforts to provide cutting edge research and care for patients of West Texas and the world.

11. We're celebrating 50 years. Our 50th anniversary is a year-long celebration. We have a rich history that makes us who we are today. Our campus is filled with interactive displays, including a life-size timeline and interactive photo booths. We will have social media campaigns, events and media throughout this year. We want to celebrate this huge landmark for health care in West Texas because it has changed everything about how we do health care. Learn more or share your story at fifty.ttuhsc.edu.
Related Stories
By Lori Rice-Spearman, Ph.D., Steven L. Berk, M.D.
March 22, 2022
TTUHSC Celebration of Life Service was held March 25th in remembrance of Tom McGovern, Ed.D.
By Suzanna Cisneros
March 18, 2022
TTUHSC has been named as a Military Friendly® School for 2022-2023. Among graduate schools, TTUHSC ranked fourth in the nation, achieving Gold award status.
By Meaghan Collier
March 17, 2022
On March 16, fourth-year TTUHSC Jerry H. Hodge School of Pharmacy students interested in completing a residency after they graduate in May, learned where they would spend the next stage of their training during the Pharmacy Residency Match Day.
Recent Stories
Education
By Clarissa Sanchez
October 04, 2022
TTUHSC hosted "Building the Basin: a Permian Basin Health Care Workforce Summit" Oct. 4.
Health
By Mark Hendricks
September 29, 2022
CPRIT recently awarded a $1 million prevention grant to Rakhshanda Rahman, M.D., Rebeccah Baucom, M.D., and John Kidwell, M.D., from the TTUHSC School of Medicine.
Research
By Kathryn Dankesreiter (TTU)
September 26, 2022
The Innovation Hub at Research Park today (September 26, 2022) announced the winners of its annual Presidents' Innovative Startup Awards. The award recognizes startups that have a high potential for growth and an economic impact in West Texas.