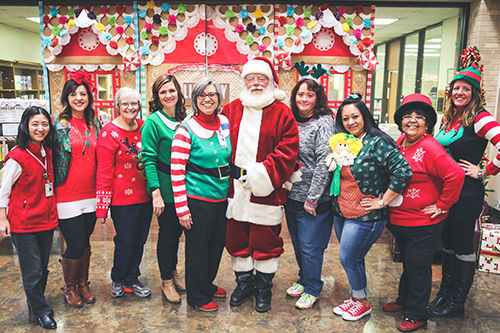 For the third time in their short history with TTUHSC, Nurse Family Partnership (NFP) held its annual Christmas party for current clients and recent program graduates Dec. 9 at the WHRI.
NFP is an evidence-based community health program that helps transform the lives of vulnerable mothers pregnant with their first child. The nurse-client relationship is focused upon improving pregnancy outcomes, child health and development and economic self-sufficiency of first-time families. The NFP program is free to income-eligible participants.
Visit TTUHSC Amarillo's Facebook album to view more photos of the event.