TTUHSC Researchers Receive NIH Grant to Address Preeclampsia Rates
By Mark Hendricks
September 21, 2023
According to a study recently published by the Journal of the American Medical Association, maternal morbidity and mortality rates in Texas during the last two decades have more than doubled from 1999 (10.3 deaths per 100,000 births) to 2019 (21.9 deaths per 100,000 births). This rate not only exceeds the national average (17.4 in 2018), but it also places Texas at or near the bottom of most metrics used to determine the safest states in which to have a baby.
One of the primary factors related to the lack of maternity care in the Lone Star state is the existence of maternity care deserts, which are counties where no maternity care exists. And in the Texas Panhandle, maternity care deserts are more common than in other regions of the state.
Preeclampsia, a condition marked by high blood pressure, protein in the urine and inflammation, is a major cause of maternal mortality. The incidence of preeclampsia, which develops most often after the 20th week of pregnancy, has increased by 37% in Texas since 2017. The disease causes immediate health concerns (e.g., delivery complications, cesarean and preterm births), and it also can increase the risk of future cardiovascular disease in both the mother and child.
To help reduce preeclampsia rates in several Texas Panhandle counties, the National Heart, Lung and Blood Institute (NHLBI) at the National Institutes of Health (NIH) recently awarded a two-year, $1.47 million grant to a new local research coalition led by Christine Garner, Ph.D., R.D., assistant vice president for research and an assistant professor for the Department of Pediatrics, Department of Obstetrics and Gynecology and the InfantRisk Center at the Texas Tech University Health Sciences Center (TTUHSC) School of Medicine in Amarillo; Julie St. John, Dr.P.H., an associate professor for the TTUHSC Julia Jones Matthews School of Population and Public Health in Abilene; and Stephanie Stroever, Ph.D., MPH, director of the Division of Biostatistics at the TTUHSC Clinical Research Institute.
Unlike the more typical NIH grants such as the R01 for general research projects and the R21 for exploratory and developmental research, Garner said this latest TTUHSC award is an OTA, or Other Transactions Authority award. This OTA is administered through the NIH's Implementing a Maternal health Pregnancy Outcomes Vision for Everyone initiative Community Implementation Program (IMPROVE-CIP). Key community partners in the project include Casie Stoughton, MPH, R.N., from the City of Amarillo Department of Public Health; Liz Rascon, Ed.D., from the Amarillo Wesley Community Center and more than 20 other community partners and organizations.
Brian Weis, M.D., Ph.D., interim regional dean for the TTUHSC School of Medicine in Amarillo, said Garner and her research team are addressing an issue of vital importance to the health of the community.
"The rise in maternal morbidity and mortality rates in our state is simply unacceptable, and initiatives such as this from Dr. Garner and her colleagues are crucial to reversing this trend," Weis said. "The receipt of such a sizable grant from the NIH is a testament to the quality research planned by Dr. Garner and her TTUHSC and community collaborators."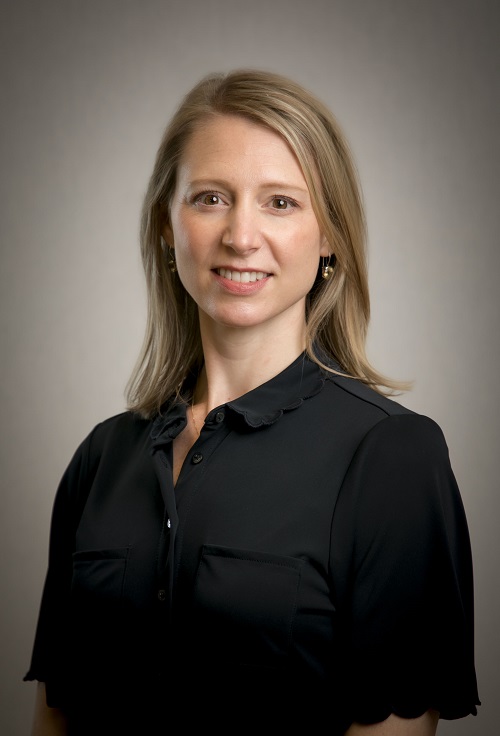 Garner and her team will use its OTA award to complete the first phase of a project titled, "Verifying and Implementing Evidence-Based Programs Addressing Needed Transformations for Maternal Health Outcomes, Measures and Support," or VIBRANT MOMS. Garner said this type of grant is more interactive than a typical NIH grant.
"We're actually working with an external group called Westat to conduct the project, so all of the CIP projects for this particular grant are going through that group, but the NHLBI is still very much involved."
Garner said Westat received a large award from NHLBI to manage the grant Garner received, in addition to similar grants awarded to two other teams. That means Westat will act as an intermediary between the NHLBI-NIH and the three teams that received the award, who will meet regularly to share knowledge and exchange ideas. This is a different method by which the NIH is providing funds, particularly for the types of grants such as Garner's that are community-oriented and community-based.
"This is an implementation science project," Garner explained. "The goal of implementation science is taking evidence-based interventions, or things that we already know that work, and getting those interventions to the people who need them. We know there are a lot of people who aren't accessing care or getting the services or interventions they need, so the goal of implementation science is to develop strategies to connect the population with those interventions."
Health issues such as obesity, hypertension and diabetes, and socioeconomic circumstances such as poverty and the lack of health insurance are prevalent in the Texas Panhandle and increase the risk and severity of preeclampsia. With that in mind, the VIBRANT MOMS project will seek to address the significant maternal health disparities that exist in six Panhandle counties: Deaf Smith, Gray, Parmer, Potter, Randall and Swisher. It will be managed by the newly formed Panhandle Maternal Health Disparities Research Coalition, which includes Garner's team, Amarillo Public Health, the Wesley Community Center and others.
During the two-year Phase I planning stage covered by the grant, Garner said the Panhandle Maternal Health Disparities Research Coalition will use a mixed methods, community-based participatory research approach to develop implementation strategies for evidence-based interventions in the designated counties.
Preeclampsia can be prevented among those at risk by taking low-dose (81 milligram) baby aspirin after 12 weeks of pregnancy. For those who have high blood pressure during pregnancy, additional medicines to control blood pressure are important for reducing risk. To help secure these resources and ensure they reach the appropriate patients, Garner said the first two years (Phase I) of the VIBRANT MOMS project will focus upon collecting data to better assess health needs from the six counties covered by the grant.
"The key piece is that we have formed a community coalition of people who are interested and motivated and want to make a difference for moms," Garner said. "It's a variety of people from nonprofit sectors, the health care field and community members who are interested volunteers. All of those people and groups bring different sets of knowledge and experiences that we can combine to identify strategies that will work best and be feasible and sustainable in those communities. That's the big picture for Phase I. Phase II, which we hope to have funded following the completion of this grant, is when we'll take the Phase I strategies that we've developed and implement them by connecting moms with the services and care they need."
This research was, in part, funded by the National Institutes of Health (NIH) Agreement OT2HL158287. The views and conclusions contained in this document are those of the authors and should not be interpreted as representing the official policies, either expressed or implied, of the NIH.
Related Stories
Research
By Mark Hendricks
November 16, 2023
Ninh (Irene) La-Beck, Pharm.D., with the TTUHSC Jerry H. Hodge School of Pharmacy, received a five-year, $2.49 million grant to investigate how nanoparticles interact with the immune system and cancer.
Research
By Mark Hendricks
November 10, 2023
To help investigate the influence basal sex hormone alterations may have on chronic post-op pain, the NIH recently awarded a grant to Jenny Wilkerson, Ph.D., from the Jerry H. Hodge School of Pharmacy.
Research
By Mark Hendricks
October 27, 2023
Vaishnavi Chiddarwar, a Ph.D. student in the Rehabilitation Science program, and a research team from Australia published a collaborative study in the British Journal of Sports Medicine.
Recent Stories
Education
By Suzanna Cisneros
December 07, 2023
HACU announced Sonya Castro-Quirino, D.Bioethics, TTUHSC vice president of Office of Institutional Compliance, as one of the 50 fellows of HACU's Leadership Academy/La Academia de Liderazgo.
Campus Life
By Samantha White via TAFP news release
December 05, 2023
Ronald L. Cook, DO, MBA, of Lubbock, Texas, was named the 2023 Texas Family Physician of the Year during TAFP's Annual Session and Primary Care Summit in Grapevine on Nov. 11.
Research
By Mark Hendricks
November 16, 2023
Ninh (Irene) La-Beck, Pharm.D., with the TTUHSC Jerry H. Hodge School of Pharmacy, received a five-year, $2.49 million grant to investigate how nanoparticles interact with the immune system and cancer.