Covenant Children's and Texas Tech Physicians Host Tour of the Covenant Children's Relational Health Center
By Kate Gollahon
October 26, 2023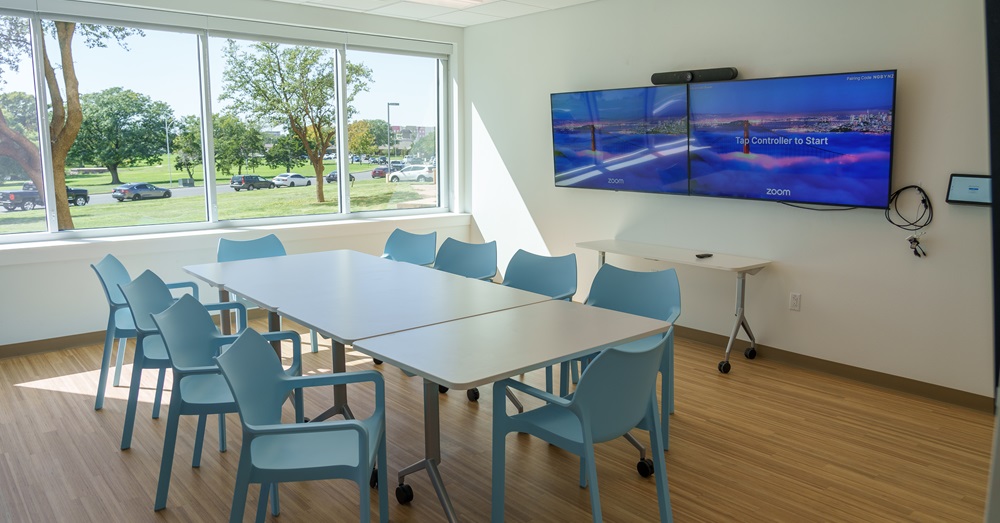 Covenant Children's and Texas Tech Physicians Psychiatry have opened the region's first outpatient relational health center at Covenant Children's hospital. On Thursday, Oct. 12, Covenant Children's and Texas Tech Physicians provided a tour of the new center. Speakers at this event included Amy Thompson, M.D., CEO of Covenant Children's, and Sarah Mallard Wakefield, M.D., TTUHSC chair of psychiatry and medical director of the Covenant Children's Relational Health Center.
The center will focus on the mental, emotional, behavioral and psychological health of our region's kids. Inspiration to open the new center, which opened late summer of this year, came from Thompson and Wakefield's shared belief that relational health belongs at the hospital to improve access and reduce the mental health stigma.
TTUHSC's Department of Psychiatry also relocated all of their children's services to this center. Through this collaboration, new and much needed intensive services will be opened, expanding the scope of services provided in Lubbock for the wider region.
A continuum of outpatient services is provided by this center, from education and prevention services to group interventions for children and parents to individualized therapy and medication management. The center will also offer the region's first partial hospitalization and intensive outpatient program for youth with mental health distress.
Related Stories
Health
By Tyler White
November 09, 2023
Scott Shurmur, M.D., a cardiologist at the Texas Tech Physicians Center for Cardiovascular Health, shared his expertise and his experience as a former collegiate athlete.
Health
By Esther Schwartz, Ph.D.
October 31, 2023
Despite its prevalence, adult ADHD is often underdiagnosed and undertreated.
Health
By Mark Hendricks
October 26, 2023
The transition into fall can lead to a form of depression known as seasonal affective disorder, or SAD, a low level of depression that's common in the northern hemisphere during this time of year.
Recent Stories
Education
By Suzanna Cisneros
December 07, 2023
HACU announced Sonya Castro-Quirino, D.Bioethics, TTUHSC vice president of Office of Institutional Compliance, as one of the 50 fellows of HACU's Leadership Academy/La Academia de Liderazgo.
Campus Life
By Samantha White via TAFP news release
December 05, 2023
Ronald L. Cook, DO, MBA, of Lubbock, Texas, was named the 2023 Texas Family Physician of the Year during TAFP's Annual Session and Primary Care Summit in Grapevine on Nov. 11.
Research
By Mark Hendricks
November 16, 2023
Ninh (Irene) La-Beck, Pharm.D., with the TTUHSC Jerry H. Hodge School of Pharmacy, received a five-year, $2.49 million grant to investigate how nanoparticles interact with the immune system and cancer.