TTUHSC Professor to Give Presentation at ACOG Meeting
Kauffman's lecture examines ethical implications of bioidentical hormone replacement therapy.
By Meaghan Collier
May 19, 2023
More than 1 million people experience menopause every year in the United States, according to the National Institute on Aging. Menopause and the time leading up to it, known as perimenopause, can cause a variety of symptoms such as hot flashes, low libido, weight gain, sleep issues, vaginal dryness, pain with intercourse and mood swings. These symptoms, for the most part, are due to either a fluctuation or a drop in hormone levels.
Treatment of these menopausal symptoms with hormone replacement therapies (HRT) began in the 1940s; the first high-quality clinical trials on HRT and chronic postmenopausal conditions were started in the United States in the 1990s.
Robert Kauffman, M.D., a professor of obstetrics and gynecology at Texas Tech University Health Sciences Center (TTUHSC) was selected to present May 20 at the American College of Obstetricians and Gynecologists (ACOG) Annual Clinical and Scientific Meeting in Baltimore. His presentation, "Non-FDA-Approved Postmenopausal HRT in Clinical Practice. Is it Safe? Is It Ethical?" examines the safety and benefits of hormone replacement therapy for symptomatic menopausal women. It also investigates the large market of non-FDA-approved formulations that have been promoted as safer or more effective than conventional products despite little or no evidence to support such claims.
"There are multiple dosages and formulations of estrogen, testosterone and progestins which have been approved by the FDA and produced by pharmaceutical companies under strict FDA oversight that cover purity, efficacy, bioavailability and safety," Kauffman said. "Nevertheless, many practitioners prefer to prescribe customized doses and formulations of hormones that are not subject to rigorous clinical trial study to prove that they are at least non-inferior to FDA approved and supervised products."
Called bioidentical hormone replacement therapy (BHRT), this emerging trend in the health care space has gained favor with people who choose to inject it in pellet form just below the skin. Customized BHRT cream, pills and pellets do not have any quality safety data according to Kauffman. The only truly natural estrogen product is Premarin. Estradiol and progesterone are synthesized from plant precursors in both FDA-approved and bio-identical compounded products. Plants do not make estradiol or progesterone. The FDA has also approved several synthetic forms of progesterone that have superior absorption from the GI tract compared to natural progesterone.
Kauffman, a certified menopausal practitioner by the North American Menopause Society, has followed the world literature on BHRT for more than 20 years.
"I have reviewed a number of books and publications that support bioidentical hormones and find nearly all of the research incomplete in the best case and deceptive in the worst case," he said. "The pharmacies that make them have not done placebo-controlled trials of efficacy, safety or bioavailability that the FDA requires. Also, all hormone products require a randomized, placebo-controlled trial for 12 weeks to prove efficacy for hot flashes and a one-year trial to study safety at the endometrium. FDA approved products have this."
"Many doctors, pharmacies and others who prescribe these bioidentical hormone products have made claims of disease prevention that have not been validated by clinical scientific studies," Kauffman explained. "The claims of disease prevention can be found on several internet sites and in publications by people with no medical training."
Kauffman said more than 40 medical organizations, including the American Medical Association (AMA), ACOG, North American Menopause Society, the International Menopause Society and the Endocrine Society, strongly recommend against the use of compounded bioidentical hormone products except in two very narrow cases: when an allergy exists or when a specific dose is not available in FDA-approved products. He said both of those cases are rare.
"Serum and salivary hormone levels cannot be used to determine the dosage of hormones to be given, yet such claims are made by promoters of bioidentical hormone therapy so they can provide customized dosages." Kauffman said. "This is nonsense. There is zero evidence that BHRT is safer or more effective than FDA-approved products."
Kauffman expressed concern about health care providers who promote BHRT to patients.
"Even signs in the office promoting BHRT or hormone pellets may be seen by patients as coercion and erode patient trust in the medical establishment," he said. "Doctors have a moral obligation to protect patients from medical harms and the financial burdens of prescribing non-FDA-approved hormone therapies. According to the AMA Principles of Medical Ethics, physicians have an obligation to offer only products that the claim of benefit is based upon peer-reviewed literature that are unbiased, sound, systematic and reliable. Hormone pellets, for instance, greatly increase the cost of medicine, and there is no evidence in the scientific literature that pellets are safe or better than lower cost alternatives. In fact, emerging literature suggests hormone pellets increase patient harm in several domains."
"TTUHSC is fortunate to have a faculty member that has earned a distinguished role in a medical professional society such as ACOG," Brian Weis, M.D., interim regional dean of the TTUHSC School of Medicine, says. "Through his committee participation and conference presentations, Dr. Kauffman brings to bear his years of experience and insight to help craft the professional guidelines utilized by OB/GYN physicians both in the U.S. and abroad."
Kaufman said his work at TTUHSC has allowed him to study and analyze the business of bioidentical hormones without conflicts of interest.
"Doctors should be in the business of providing safe and effective products to our patients," he said. "Similarly, according to the AMA Code of Ethics, physicians should not promote or prescribe products that are not the standard of care when a profit is made."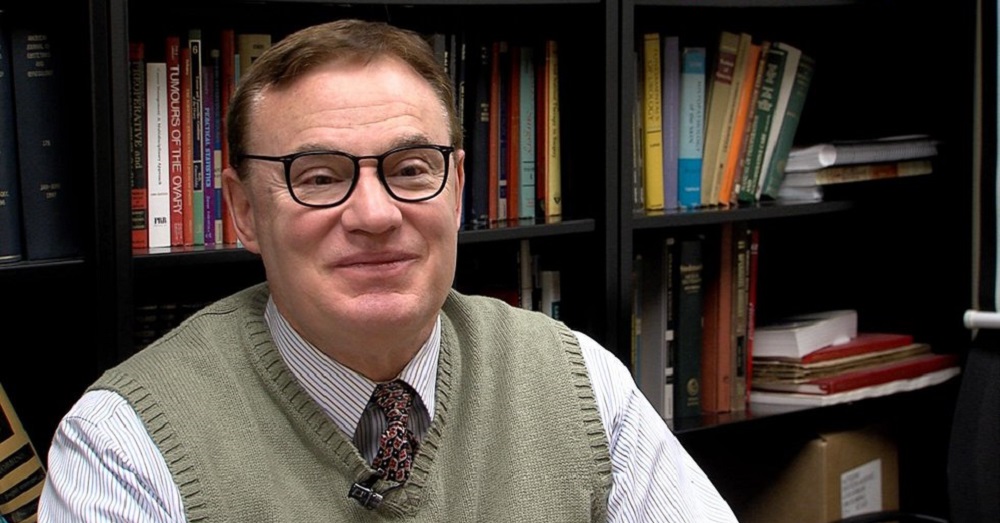 Related Stories
Health
By Meaghan Collier
May 19, 2023
Robert Kauffman, M.D., a professor of obstetrics and gynecology at TTUHSC, was selected to present May 20 at the ACOG Annual Clinical and Scientific Meeting in Baltimore.
Health
By Kay Williams
April 19, 2023
Brian Kendall, M.D., TTUHSC assistant professor of Emergency Medicine, said even for shorter hikes, being prepared means having what you need to prevent and handle a variety of medical issues on the trail.
Health
By Udit Verma, M.D.
April 19, 2023
April is Esophageal Cancer Awareness Month, and health care professionals want to provide valuable information regarding this cancer that occurs in the esophagus or food pipe.
Recent Stories
Education
By Kate Gollahon
May 29, 2023
On Memorial Day each May, a service is conducted to pay respect to the Willed Body Program donors and their families.
Education
By Kate Gollahon
May 24, 2023
While the TTU System aimed to cast a spotlight on these individuals and their work, the honorees chose to cast that light onto others, sharing their humble gratitude toward those who helped, guided and inspired them.
Campus Life
By Tyler White
May 23, 2023
TTUHSC hosted commencement ceremonies for its 1,669-member Class of 2023.