Clinical Rotation Offers Unique Experiences for Pharmacy Student
By Amber Bustos
July 17, 2023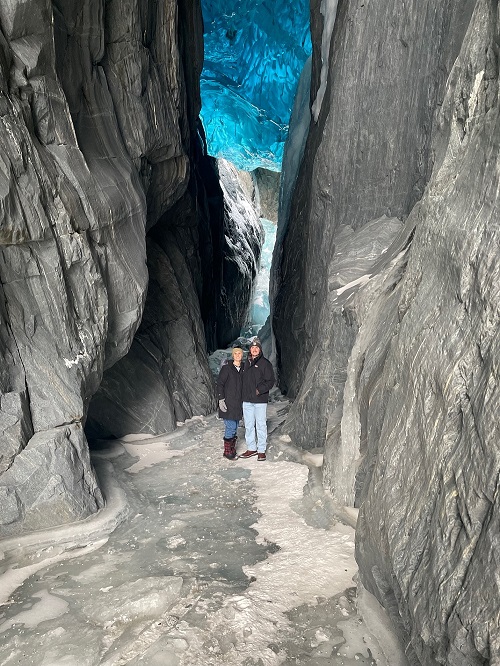 When Sydnie McClendon began her pharmacy education at the Texas Tech University Health Sciences Center (TTUHSC) Amarillo campus four years ago, she had no idea part of her education would involve a blizzard, moose and glaciers.
Anyone who knows the Texas Panhandle might wonder how she managed to find those things. The answer is she traveled the 3,000 plus miles from the Texas Panhandle to Alaska to complete a clinical rotation in advanced ambulatory care.
The rotation with the SEARHC Clinic in Juneau, Alaska, whose mission is for Alaskan natives to provide healthcare to their communities, was one that McClendon took it upon herself to pursue as one of her two fourth year elective rotations.
"I really loved their mission because I would like to work as a medical missionary, and I think it is tremendously important to be well rounded in the approach to healthcare for different cultures," said McClendon.
While the TTUHSC Jerry H. Hodge School of Pharmacy Experiential Programs Office secures a wide range of rotation options, fourth year students have the opportunity to pursue elective rotation experiences outside of those regularly offered that provide unique pharmacy educational learning experiences.
"We want our students to have the opportunity to utilize their elective rotation options to experience pharmacy in learning sites that will grow their knowledge and experience in their chosen career path or help them discover the career path they want to pursue after graduation," said Senior Director for the Office of Experiential Programs Jean Haynes. "We are fortunate that SEARHC provides a few rotation slots for our students each year."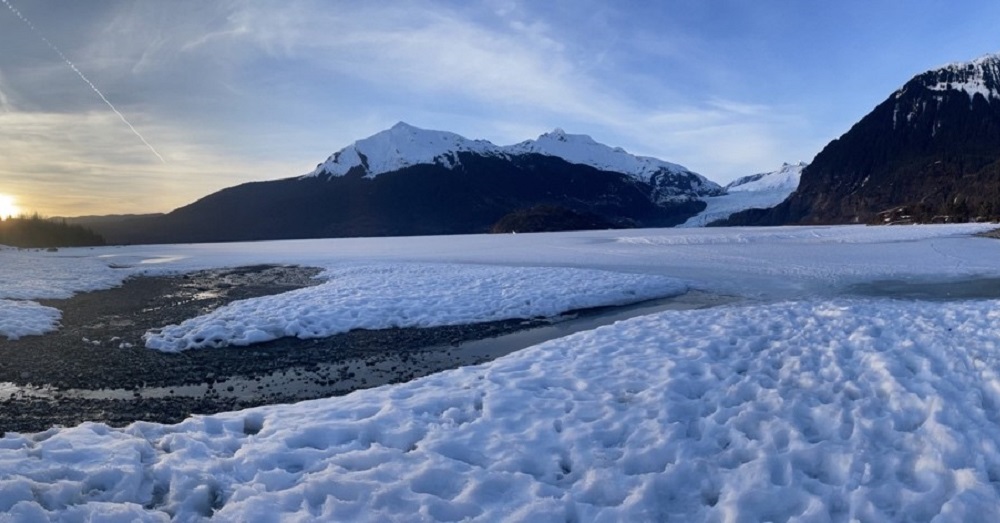 Once McClendon was accepted for the rotation experience, the experiential programs office worked with her to make sure she met all the onboarding requirements of the site and to ensure the contact at SEARHC was working with her on housing, transportation, and other needs she would have while there.
In late February, McClendon set off for Alaska's capital city where she would spend six weeks learning and gaining educational experiences against the extraordinary backdrop of Alaska in the glory of winter and spring.
McClendon spent most of the rotation at the Indian Health Services (IHS) clinic. IHS, an agency within the Department of Health and Human Services, is responsible for providing federal health services to American Indians and Alaska Natives and works in conjunction with Alaska Native Tribes and Tribal Organizations.
The clinic has an outpatient pharmacy and provides ambulatory care services, like blood pressure readings, medication reviews and blood clotting tests. The pharmacists there are also able to give drug and dose recommendations for the providers in the facility.
In addition to experiencing the normal operations of the pharmacy, McClendon had the opportunity to attend pain and opioid review and policy meetings. "My preceptor was awesome," shared McClendon. "He made sure I got to experience everything while I was there and even let me take the lead on some policy writing activities, which definitely taught me a lot."
One of the more unique experiences McClendon had was going to the consortium's Methadone Clinic in downtown Juneau. "It was fun and exciting because Texas has different regulations in this area and I learned so much," said McClendon.
A ferry ride took McClendon from Juneau to the small community of Haines, Alaska where she stayed with the only pharmacist in town for a week. While there, McClendon helped with a SEARHC health fair tailored to Native Alaskans. Even though a blizzard the night before the event affected the turnout, McClendon still found value in the experience. "It was really neat because things like diet recommendations for diabetes management included cookbooks that were based on the Native Alaskan diet," shared McClendon.
While her focus was on learning, McClendon was able to spend her spare time exploring beaches, seeing voles, enjoying fresh fish, watching the northern lights and hiking up to the face of Mendenhall Glacier with family who came to visit. Her host in Haines also made sure she had time to visit the Canadian border, where McClendon got to wave to Canada, and see moose and bald eagles.
Overall, McClendon describes her experience as amazing and says she cannot encourage future students enough to go have similar experiences.
"This was the best rotation I could have imagined," shared McClendon. "The pharmacy staff members were so encouraging. They believed in me and taught me so much that I would have loved to have stayed and worked with them!"
McClendon, a Class of 2023 graduate, is now in Billings, Montana putting all she learned at TTUHSC Jerry H. Hodge School of Pharmacy to good use as a community pharmacist.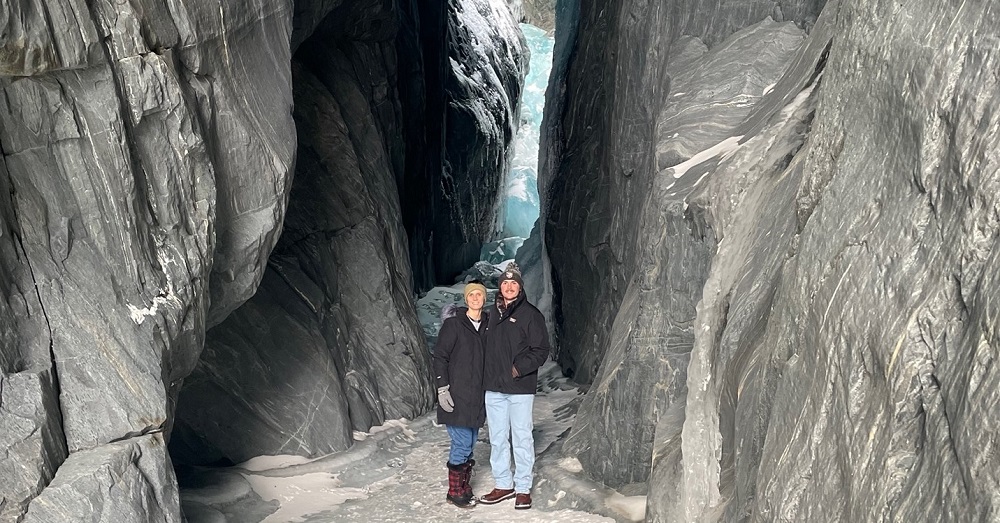 Related Stories
Education
By Suzanna Cisneros
September 13, 2023
TTUHSC President Lori. Rice-Spearman, Ph.D., announced the appointment of Deborah L. Birx, M.D., as the TTUHSC presidential advisor and adjunct professor in the Julia Jones Matthews School of Population and Public Health.
Education
By Melissa Whitfield
August 28, 2023
TTUHSC kicked off Middle School to Medical School (M2M), a program designed to inspire and support children interested in pursuing careers in medicine Monday, Aug. 28.
Education
By Melissa Whitfield
August 17, 2023
TTU System Board of Regents approved the appointment of Billy U. Philips, Ph.D., MPH, and Thomas J. Abbruscato, Ph.D.
Recent Stories
Research
By Mark Hendricks
September 21, 2023
The National Institutes of Health (NIH) recently awarded a two-year, $1.47 million grant to a new local research coalition led by Christine Garner, Ph.D., R.D., Julie St. John, Dr.P.H., and Stephanie Stroever, Ph.D., MPH.
Health
By Suzanna Cisneros
September 19, 2023
Natalie Scanlon, Ph.D., a clinical psychologist in the Department of Psychiatry at Texas Tech Physicians, provides tips for keeping children safe.
Research
By Mark Hendricks
September 13, 2023
In a list published by the National Academy of Inventors (NAI), the Texas Tech University System, including TTUHSC, ranked 75th among the Top 100 U.S. Universities Granted Utility Patents in 2022.