TTUHSC School of Medicine Names Brigadier General as New Executive Associate Dean and Executive Director of Medical Practice
By Suzanna Cisneros
February 17, 2023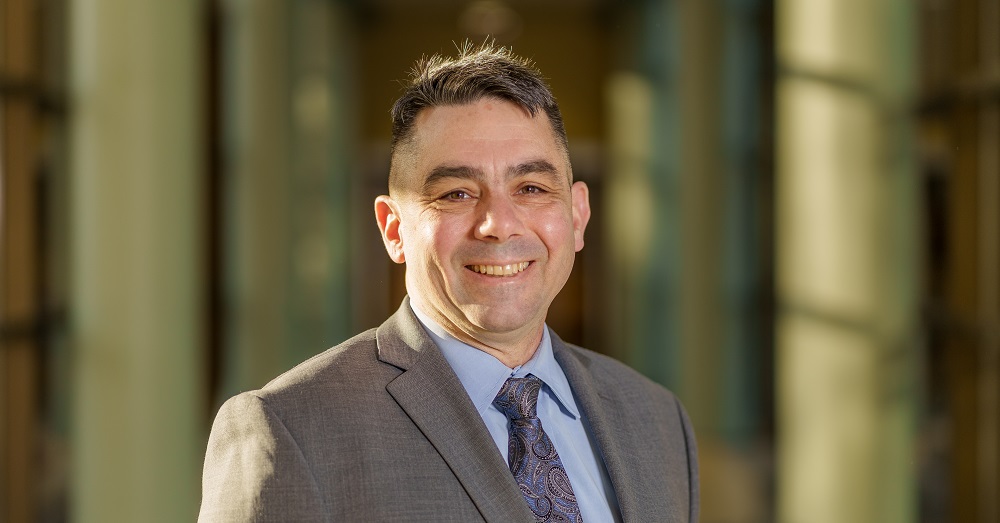 Texas Tech University Health Sciences Center (TTUHSC) School of Medicine announced the appointment of Martin Clay, Jr. as the executive associate dean and executive director of the Central Operating Departments for the TTUHSC Medical Practice Income Plan (MPIP).
Clay's experience includes 30 years of military leadership experience and 20 years of health care industry leadership experience. Currently serving with the Army National Guard since 1989, Clay holds a ranking of Brigadier General with extensive experience in planning and conducting operations at the battalion, brigade and division levels. In 1999, Clay received a Juris Doctorate from the Saint Louis University School of Law and in 2006, a Master of Business Administration from the Saint Louis University John Cook School of Business. In 2016, he received a Master of Strategic Studies from the U.S. Army War College.
Clay's health care industry experience includes work in legal, contracting and operations for the SLUCare at Saint Louis University School of Medicine since 2006. He served as director of contracting, director of administrative operations and currently serves as the chief financial officer of the SLUCare clinical operations.
"The school's medical practice, Texas Tech Physicians, strives to utilize state-of-the-art technology and current best practices to effectively meet the growing needs of a diverse and large patient population through strong partnerships with clinical affiliates," TTUHSC Executive Vice President for Clinical Affairs and School of Medicine Dean Steven L. Berk, M.D., said. "Principles of teamwork, humanistic care and cost effectiveness are embedded into the practice of medicine. Mr. Clay's extensive health care industry experience and leadership make him an excellent match for this School of Medicine role."
Texas Tech Physicians Lubbock has about $90 million in annual patient care revenue, more than 380,000 patient visits, $130 million in hospital contracts and 230 clinical teaching faculty.
Clay will begin Feb. 15.
Related Stories
Education
By Suzanna Cisneros
March 24, 2023
Recognizing academic excellence, the honors are the most prestigious awards granted to faculty throughout the TTU System. The awards are funded by gifts to the Chancellor's Council, a giving society that supports the chancellor's priorities across the TTU System.
Education
By School of Health Professions
March 21, 2023
World Down syndrome Day was established to raise awareness about Down syndrome and to promote inclusion and acceptance of people with Down syndrome in all aspects of society.
Education
By Meaghan Collier
March 17, 2023
TTUHSC Amarillo medical students participated in Match Day Friday, March 17.
Recent Stories
Campus Life
By Suzanna Cisneros
March 31, 2023
The TPPC, managed by the TTUHSC Jerry H. Hodge School of Pharmacy, will host Lubbock's Spring Medication Cleanout™ event from 10 a.m. to 2 p.m. April 22 (Saturday) at the Texas Tech Physicians Medical Pavilion.
Campus Life
By Meaghan Collier
March 31, 2023
TTUHSC School of Nursing honored its first class of Bachelor of Science in Nursing (BSN) graduates with a lamp lighting ceremony on Thursday, March 30.
Health
By Melissa Whitfield
March 30, 2023
Texas Tech Physicians primary and specialty clinics across West Texas have completed more than 160,000 telehealth visits since the start of the pandemic.