A Road Both Difficult and Rewarding
TTUHSC School of Nursing student shares her path to her passion for health care
By Kate Gollahon
October 7, 2022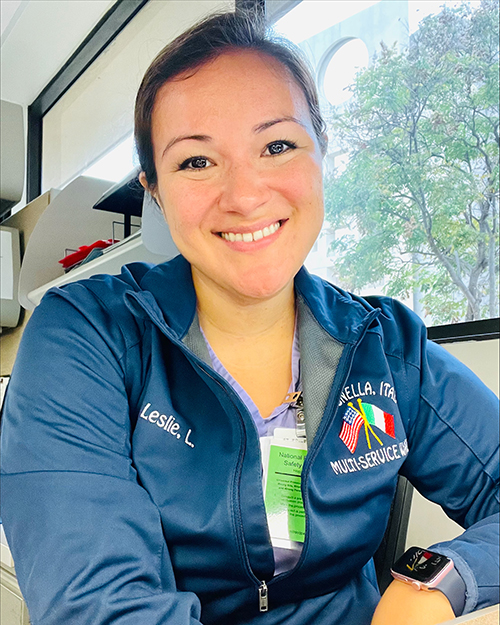 Lori Kenny's journey to nursing began at only 12 years old. After her mother's stage IV breast cancer diagnosis, Kenny started to help with home health care.
"Immediately I was her main source of support and helped with her basic needs and wound care," Kenny said. "I knew then I was going to dedicate my life to caring for others."
As she grew older, she learned more about women's health and the importance of passionate providers. During her senior year of high school, her first son was born.
"I was determined to commit to a path of resilience for us both," she said.
For Kenny, who was a military spouse at the time, making the most of her challenges meant pursuing as much education as possible. After obtaining an associate degree in nursing (ADN) in 2010, she worked in critical care at a level one trauma center in Austin, Texas. It was during this time that she birthed her second son.
The year following the birth of her second child, Kenny was transferred to labor and delivery.
"Someone took a chance on me," Kenny said. "That was the opportunity that changed the trajectory of my career tremendously."
Through the combination of a personal interest in obstetric and gynecologic nursing—from her experiences as an expectant mother—and working alongside the labor team at the hospital in Austin, Kenny found a passion that would drive the future of her health care career.
Less than two years after receiving her bachelor of science in nursing (BSN) in 2012, Kenny joined TTUHSC's master of science in nursing program, in the nurse midwifery track.
Unfortunately, a few unexpected life events disrupted her academic path—but she resumed her place at TTUHSC as soon as she could, with a new determination to obtain an advanced practice registered nurse (APRN) position.
"After a change of marital status and commissioning in the Navy Nurse Corps in 2016, I decided I was going to pursue this incredible APRN role once again with all that I am," Kenny said.
In 2018, her daughter and third child was born—a high-risk, pre-term pregnancy. According to Kenny, it was this experience that solidified her desire to become a certified nurse midwife and resume her enrollment in 2020.
Her passion was strong enough for her to remain a driven student throughout not only the challenges of Covid-19, but another pregnancy—this time, carrying twins.
Now that she has reached the last two semesters of her degree program, Kenny said she looks back to realize just how much TTUHSC has helped her see her own capabilities. In particular, she praised the faculty and staff in the School of Nursing for their support.
"All the fellow CNMs, professors and staff are extremely focused on students' success," said Kenny. "I can genuinely state how grateful I am for each of them."
During Certified Nurse Midwifery (CNM) week, Kenny feels particularly grateful for her path and all it has brought.
"While I continue to be a mom of five amazing children, a wife to an extraordinary husband and a caregiver to my mom after her stroke in 2019, I feel the support and structure of this APRN program is outstanding," said Kenny. "It has paved the road for my ability to dedicate my life to improving the health of all women and their newborns inclusively."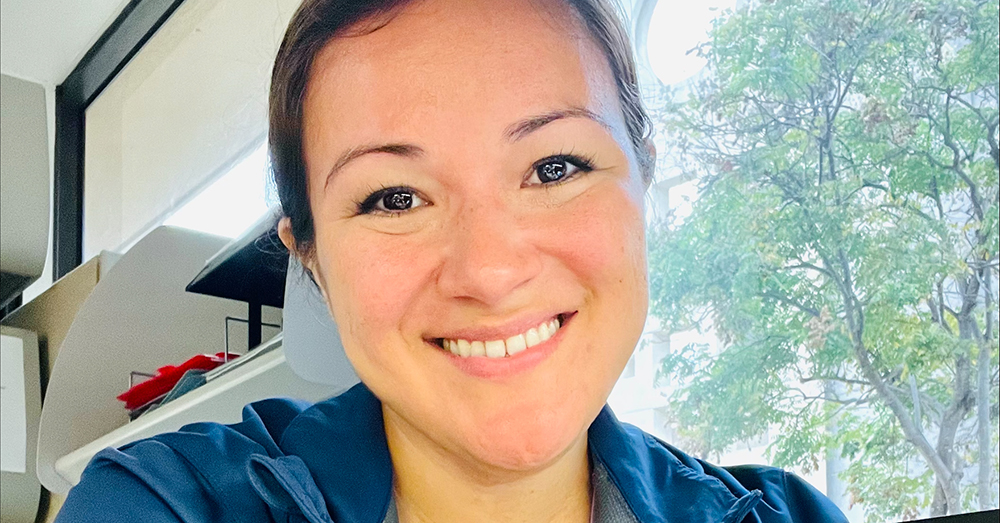 Related Stories
Education
By Suzanna Cisneros
November 18, 2022
Gerard E. Carrino, Ph.D., MPH, has been named dean of the TTUHSC Julia Jones Matthews School of Population and Public Health.
Education
By School of Health Professions
November 17, 2022
Athletic training (AT) is a field of medicine focused on patient-centered care through injury prevention and treatment. Athletic training is a popular career field because of the vast need for the skillsets of these professionals.
Education
By School of Health Professions
November 10, 2022
The Clinical Laboratory Science Program offers a traditional face-to-face or online hybrid bachelor's degree in clinical laboratory science. Beginning in Fall 2023, the program will change its name to Medical Laboratory Science.
Recent Stories
Health
By Mark Hendricks
December 02, 2022
Students from TTUHSC have formed the Barbershop Blood Pressure Group. The students currently make periodic visits to about 10 Lubbock barber shops to provide free blood pressure checks and general health education.
Health
By School of Health Professions
December 01, 2022
Living with a disability has many effects on a person's life, both positive and negative. Overcoming obstacles, achieving goals or dreams, and living a fulfilling life are all things that anyone can relate to.
Health
By Amber Bustos
November 18, 2022
Kalin Clifford, PharmD, stays optimistic about the future of diagnosis and treatment options for Alzheimer's. By serving as a coach for BvB Dallas, Clifford assisted a fundraiser for awareness and research.