TTUHSC Spotlights Individuals for Women's History Month
By Kate Gollahon
March 30, 2022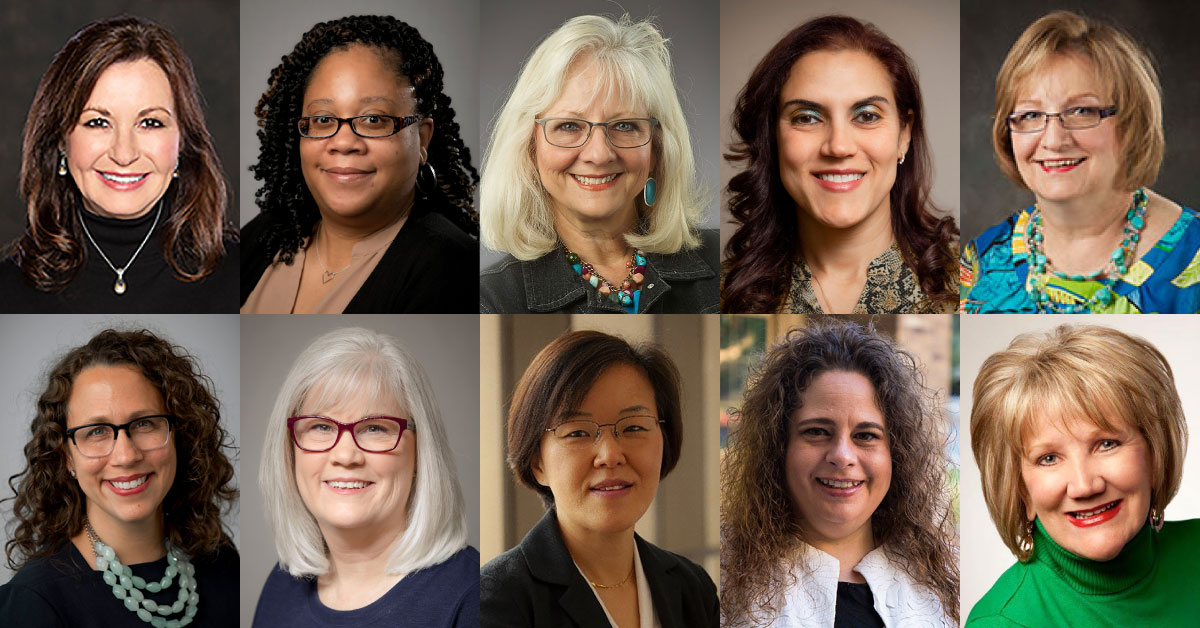 From 1981 through the end of the century, congress passed a series of proclamations that shaped what we know today as "Women's History Month." Throughout the month, TTUHSC celebrated the achievements and contributions made by women in our community by spotlighting a few individuals on @TTUHSC social media. These eleven women were nominated by their peers for their incredible impact on those around them.
Since the formation of this institution, countless women have helped transform TTUHSC and the future of health care. These women exemplify the diverse, innovative group of individuals that make up our university. Read more of the recognitions they received from their peers below.
Cynthia Jumper, M.D., MPH, MACP
Vice President of Governmental Relations and Managed Care
"Dr. Jumper has been a leader in health care and at TTUHSC for many years. She has served as department chair and now oversees our Managed Care and Governmental Relations divisions."
"Dr. Jumper entered the health care field as a physician–in a region which, at the time, did not have many women represented. She knows what it was like to work in executive leadership positions, often as the only woman 'at the table.' Her experiences can inspire the next generation by letting them know that there are great opportunities and examples of success for women in health care."
Doris Hereford, M.Ed.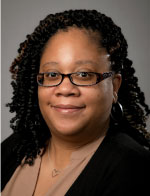 Director of Student Diversity, Equity and Inclusion
"Doris serves as Assistant Director of Student Life, where she impacts health care learners every day. In addition to this role, she assists the Office of DEI with student-facing programs and services to increase diversity and strengthen inclusion across TTUHSC. Doris serves as the advisor for Student Ambassadors for Diversity and Inclusion and is a regular contact for diverse students seeking support."
"She is a caring individual who wants to see students succeed. She is an advocate for all students, but holds a passion for women's advancement in health care."
Betsy Jones, Ed.D.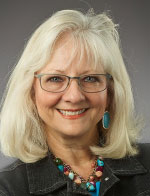 Professor and Chair for the School of Medicine Department of Medical Education
"Dr. Jones is the co-director of the Family Medicine Accelerated Track, the most innovative primary care track in the US which has greatly increased the number of Family Medicine Physicians for West Texas. She is also the regional director of the Laura W. Bush Institute for Women's Health, emphasizing the importance of women's health issues. She is the director of the P3 course, which educates medical students on professionalism and socio-economic issues."
"Not only does Dr. Jones communicate well with students, residents and faculty, she also has been an outstanding leader as chair of the Department of Medical Education. She has a great work ethic, excellent interpersonal skills and is always available to her students and faculty."
Ebtesam Islam, M.D., Ph.D.
Associate Professor, School of Medicine Department of Internal Medicine, Division of Pulmonary and Critical Care Medicine Associate Dean, Clinical Education
"She is a leader and role model who lives TTUHSC's values-based culture in everything she does. She is empathetic and caring, but also has very high standards and expects professionalism and personal responsibility."
"Dr. Islam received her PhD in [the Graduate School of Biomedical Sciences], and subsequently earned her MD, both from TTUHSC. She is a primary care provider and a champion of students, patients, medicine and public health. She is an awesome mother, a pillar in the community, and an outstanding role model."
Sherry Sancibrian, M.S., CCC-SLP, BCS-CL, FASHA
Assistant Dean for Accreditation, School of Health Professions; Program Director for Master of Science in Speech-Language Pathology
"Sherry is a local, state, and national leader in the field of speech-language pathology. She has served on multiple boards and in multiple roles throughout her career."
"Sherry takes the time to mentor and grow anyone that she supervises, which are predominantly women. She is intentional and invested in their development. Sherry goes above and beyond in all that she does, and is an exceptional role model for tomorrow's generation of women in health care."
Amie Blaszczyk, Pharm.D.
Jerry H. Hodge School of Pharmacy, Division Head of Gerontology and Pediatrics
"Dr. Blaszczyk has greatly advanced community knowledge and appreciation of the importance of age in health care of the young and elderly, and has mentored a new generation of leaders in this field."
"Through the leadership she has modeled in all of her work, Dr. Blaszczyk has mentored a new generation of women in this field and set new standards of care."
Carole Wardroup
Managing Director, Finance Systems Management
"Carole has served in various roles at TTUHSC over the past 30+ years. Her leadership in managing the finance systems at TTUHSC–including Banner, Cognos, Property Inventory and others–is critical in maintaining data integrity and efficient business processes."
"Carole currently serves as the treasurer of CoHEsion, a membership organization for the community that uses and supports Banner by Ellucian and related software. She is a long-serving member of this organization and was awarded the Gunnell Nelson Award of Service in 2012. Carole consistently works to develop and mentor those around her. In 2020, her co-worker was awarded the CoHEsion Presidential Service Award."
Min Kang, Ph.D.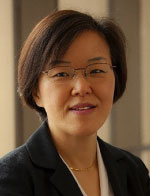 Associate Vice President for Research and Innovation
"Dr. Kang is an amazing leader in a demanding position of leadership. She is highly ethical, hard-working, and a dedicated professional. All of these behaviors make her a great role model for tomorrow's generation of women in the health care field."
Renee Bogschutz, Ph.D.
Director of Interprofessional Education (IPE)
"Renee is a nationally recognized champion in IPE and is setting the direction for future generations of learning! She is a role model, educator, and sought-out mentor for IPE development."
"Dr. Bogschutz has a vision and drive that inspires others. She has created a team atmosphere and is responsible for leading her team to produce great programs with hundreds of participants. This requires skills that future generations of leaders will model as best practices. She will inspire young women who follow with her skills and ability to work under pressure, maintain exceptional quality and deliver what she promises humbly."
Pearl Merritt, Ed.D., MS, MSN, RN, FAAN
Regional Dean for the School of Nursing in Abilene
"With the expansion of TTUHSC SON into Abilene in 2009, Dr. Merritt was the ideal choice for Regional Dean. Because of her leadership, the initial 10 students has grown to a total enrollment of 220 students. Through such program growth, the SON is impacting health care by producing highly qualified, professional nurses for the health care systems in the community. Additionally, Dr. Merritt is a state and national champion and advocate for long term care. Having served on various boards, she is known for her public testimony to the Texas Health and Human Services Commission and LTC Facilities Council in the current state of long term care in Texas. Dr. Merritt is committed to Abilene, to the development of health care professionals in the community, and to TTUHSC."
"In her role as Regional Dean as well as her civic involvement, she provides a living example of true leadership for her community. Networking is one of her key strategies in connecting not only current women leaders but by mentoring future women leaders. Such networking of a diverse group of women with specific skill sets has allowed Dr. Merritt to promote health care education in Abilene, which in turn benefits the community as a whole. She leads by example daily and from a place of service to others."
Danette Baker
External Relations Director of Communications, Editor in Chief of Pulse Magazine
"Danette works tirelessly to share and tell the stories of the amazing alumni, faculty, team members and students that together make up the Texas Tech University Health Sciences Center community."
"Danette's dedication to growing and teaching young leaders is just one of the attributes that makes her an incredible team member. She has a true passion for teaching and is committed to helping all those around her grow."
Related Stories
Campus Life
By Suzanna Cisneros
May 04, 2022
TTUHSC School of Medicine students will host a Women's Health Day free clinic on May 14 at the Free Clinic located at Lubbock Impact.
Campus Life
By Kate Gollahon
May 03, 2022
Managed by the TTUHSC Jerry H. Hodge School of Pharmacy, TPPC hosted three Spring Medication Cleanout™ events in Abilene, Amarillo and Lubbock over the past few weeks.
Campus Life
By Mark Hendricks
April 19, 2022
The Texas Panhandle Poison Center (TPPC), managed by the Texas Tech University Health Sciences Center (TTUHSC) Jerry H. Hodge School of Pharmacy, will host Lubbock's Spring Medication Cleanout™ event on Saturday, April 30
Recent Stories
Education
By Meaghan Collier
May 21, 2022
The TTUHSC Jerry H. Hodge School of Pharmacy celebrated the Class of 2022 May 21 with its annual commencement ceremony.
Health
By School of Health Professions
May 19, 2022
Dysphagia is a swallowing disorder that affects a person's ability to eat or drink, affecting between 300,000 and 700,000 people in the United States each year.
Health
By Suzanna Cisneros
May 18, 2022
Brittany Bankhead, M.D., an assistant professor of surgery for the Division of Trauma, Burns and Critical Care at the Texas Tech University Health Sciences Center, said life-threatening bleeding can happen in everyday scenarios.