TTUHSC Brings Mobile Health Care Units to Permian Basin
By Clarissa Sanchez
February 28, 2022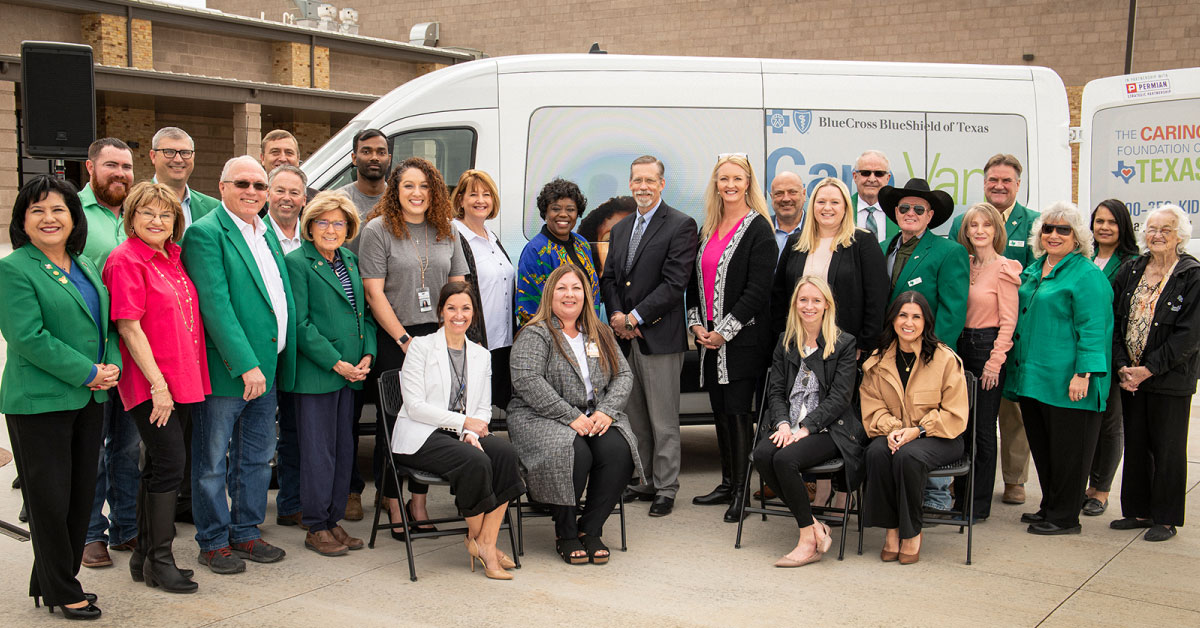 Texas Tech University Health Sciences Center (TTUHSC), the Permian Strategic Partnership (PSP) and The Caring Foundation of Texas (CFT) today jointly announced a new partnership that will bring expanded access to quality, affordable health care to the Permian Basin and surrounding rural communities.
The partnership and generous funding by the PSP initially pave the way for the launch of TTUHSC's 'Medicine on the Move' initiative, which features two newly outfitted mobile units. The new mobile units will create a vital access point into primary care, as well as mental health and chronic disease management, for rural patients across the Permian Basin by deploying telehealth technology to host a schedule of clinics.
"This initiative will provide local communities, especially those in rural areas, with expanded access to quality and affordable healthcare" said Tracee Bentley, President and CEO of the PSP. "Even further, students at the Texas Tech Health Sciences Center are gaining firsthand knowledge and experience right here in the Permian Basin. These mobile medical vans will serve those who are underinsured or uninsured and will focus on important treatments and services including immunizations, preventative screenings, primary medical care, mental health services, and chronic disease management. This is another critical piece in our overall healthcare efforts across the region."
As part of the 'Medicine on the Move' initiative, TTUHSC will create a pipeline for patients to build connections with the health care system in their community. Connecting with rural areas and fostering relationships between local health care groups and patients is essential to patient care.
According to the 2020 County Health Rankings & Roadmaps yearly report, a large number of counties in the Permian Basin rank low in health outcomes.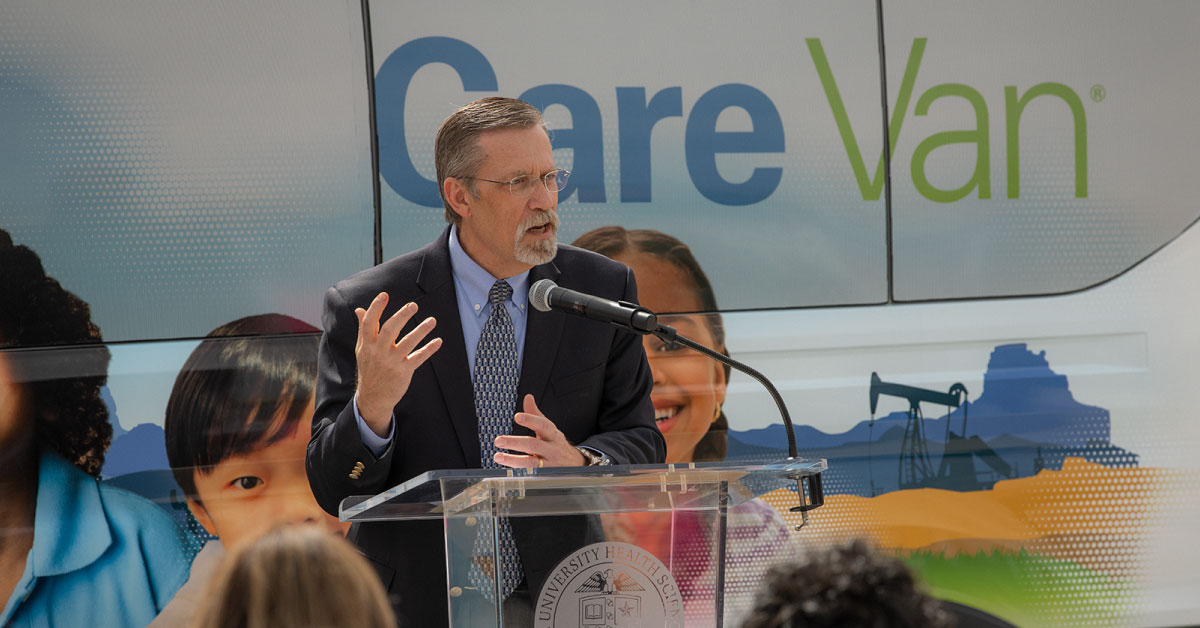 Timothy Benton, M.D.
"Our passion is improving health outcomes in the most unreached, underserved communities of West Texas," said Timothy Benton, M.D., regional dean for TTUHSC School of Medicine. "This partnership will transform health care by allowing us to serve patients and communities that delay seeking care or might not otherwise."
The Caring Foundation's signature program is the Care Van® Program which provides access to immunizations, oral care and health education for uninsured and medically underserved children at no cost to their families.
"Removing barriers to preventive health services is at the heart of what we do at The Caring Foundation of Texas," said Sheena Payne, Executive Director for CFT. "This important partnership tremendously expands the reach of our Care Van program to provide free essential health care and immunizations to underserved children in rural West Texas."
The TTUHSC Medicine on the Move will provide mobile health clinics and telemedicine clinics; improve access to basic health care and entry into the system; and provide primary care visits, mental health and chronic disease management.
About the Permian Strategic Partnership
PSP is a coalition of 16 leading Permian Basin energy companies who joined together to work in partnership with leaders across the region's communities to address current and future challenges to the responsible development of the vast oil and natural gas resources of the Permian Basin in New Mexico and Texas. PSP member companies include: Apache, BPX Energy, Chevron, ConocoPhillips, Coterra Energy, Devon, Diamondback, Endeavor, EOG Resources, ExxonMobil, Halliburton, Occidental, Ovintiv, Pioneer, Plains All American, and Schlumberger.
About the Caring Foundation of Texas
The Care Van® Program is designed to eliminate barriers that commonly prevent children from receiving on-time, age-appropriate immunizations and dental care in traditional health care settings. Care Vans travel to schools, churches, shopping malls and community events to conduct health outreach services. Additionally, through extended health education collaborations, the Care Van® Program helps provide health, hygiene and wellness education for children and adolescents. The program focuses on preventative health initiatives to foster healthier lifestyles for Texans.
Related Stories
Health
By School of Health Professions
March 09, 2023
Zach Sneed, Ph.D., discussed the effects of substance abuse on adolescents and their families, and how substance abuse counseling can help.
Health
By Melissa Whitfield
March 01, 2023
Texas Tech University Health Sciences Center (TTUHSC) hosted a ribbon cutting ceremony and tour for the new Your Life Behavioral Health and Wellness Clinic March 1, 2023.
Health
By QEP Committee
February 28, 2023
Do you like to make New Year's resolutions? Many people aren't into that sort of thing, viewing it as a useless or fruitless activity since the resolutions are so difficult to keep. Often the difficulty comes from creating resolutions that are too ambiguous, or too ambitious. Good resolutions, like good goals, should be specific, attainable, and measurable (S-A-M).
Recent Stories
Education
By Suzanna Cisneros
March 24, 2023
Recognizing academic excellence, the honors are the most prestigious awards granted to faculty throughout the TTU System. The awards are funded by gifts to the Chancellor's Council, a giving society that supports the chancellor's priorities across the TTU System.
Campus Life
By Suzanna Cisneros
March 23, 2023
TTUHSC School of Medicine students will host a Women's Health Day free clinic from 10 a.m. to 1 p.m. April 15 at The Free Clinic
Research
By Mark Hendricks
March 21, 2023
TTUHSC Cytogenetic Technologist Jasbir Bisht and a team from P. Hemachandra Reddy's internal medicine laboratory analyzed the impact of cancer in Hispanics in comparison to other ethnic groups.