Looking Out for the Helpers
Cutting through tough exteriors
On Aug. 3, 2019, 23 people lost their lives and several more were injured at an El Paso, Texas, Walmart in what was one of the worst mass shootings in modern U.S. history. Dulce Senclair's husband, Art, is a police officer for the El Paso Police Department and was one of the first people on the scene.
"After the tragic event at Walmart, I developed what I described as secondary trauma," Dulce said. "My husband, who is a police officer for crisis management, was one of the first to respond to the scene. Among the many things that went through my mind was wondering if my daughters would get to see their dad again. When he finally came home, I was relieved to see him but also began to feel an overwhelming flight of emotions when he briefly told me about his experience."
Although Dulce considers herself emotionally strong, she said this was an experience like no other. She described slowly feeling disassociated from reality, on autopilot.
"I felt a strong sense of guilt, helplessness and irritability," Dulce said. "I saw a radical change in our community: long lines for guns and ammunition at the sporting goods store, law enforcement officers protecting every Walmart in the city and children asking infinite questions."
Police officers are traditionally trained to be tough, but Dulce said she sensed her husband was having problems with the effects of the traumatic event. To make matters worse, he didn't believe in therapy.
"Although my husband seemed to be able to stay emotionally regulated, he confessed he was beginning to have nightmares and flashbacks that interfered with his day-to-day life," Dulce said.
A student in the School of Nursing's Psychiatric Mental Health Nurse Practitioner (PMHNP) program at Texas Tech University Health Sciences Center (TTUHSC), Dulce was able to identify what she was feeling as secondary trauma. A few weeks before, in one of her classes Dulce had received mental health resiliency training taught by Michael Gomez, Ph.D., a child trauma psychologist at TTUHSC. CE-CERT—Components for Enhancing Clinician Engagement and Reducing Trauma—consists of five components that teach a clinician, or an officer, skills for recovering from dysregulation of emotions during a stressful event.
"When I regained my emotional and mental strength, I was able to listen to my husband's detailed experience of that day," Dulce said. "One of the components of CE-CERT is to allow yourself to feel. This part was easy for me but not so much for a law enforcement officer who was trained to be 'tough.' However, when my husband applied the same skills, he was emotionally strengthened within a few days."

By wanting to comfort her husband, Dulce unintentionally put herself at risk. They were both lucky that Dulce had been given the education, skills and awareness in order to identify and address what she and her husband were experiencing.
Identifying the Trauma
The Senclairs were affected by the same tragedy in different ways. Nurses in all types of situations can experience different kinds of stress. Rosalinda Jimenez, Ed.D., M.S.N, APRN, FNP-BC, PMHNP-BC, Associate Professor at the School of Nursing, explained the variances between post-traumatic stress disorder (PTSD), vicarious trauma, compassion fatigue and burnout.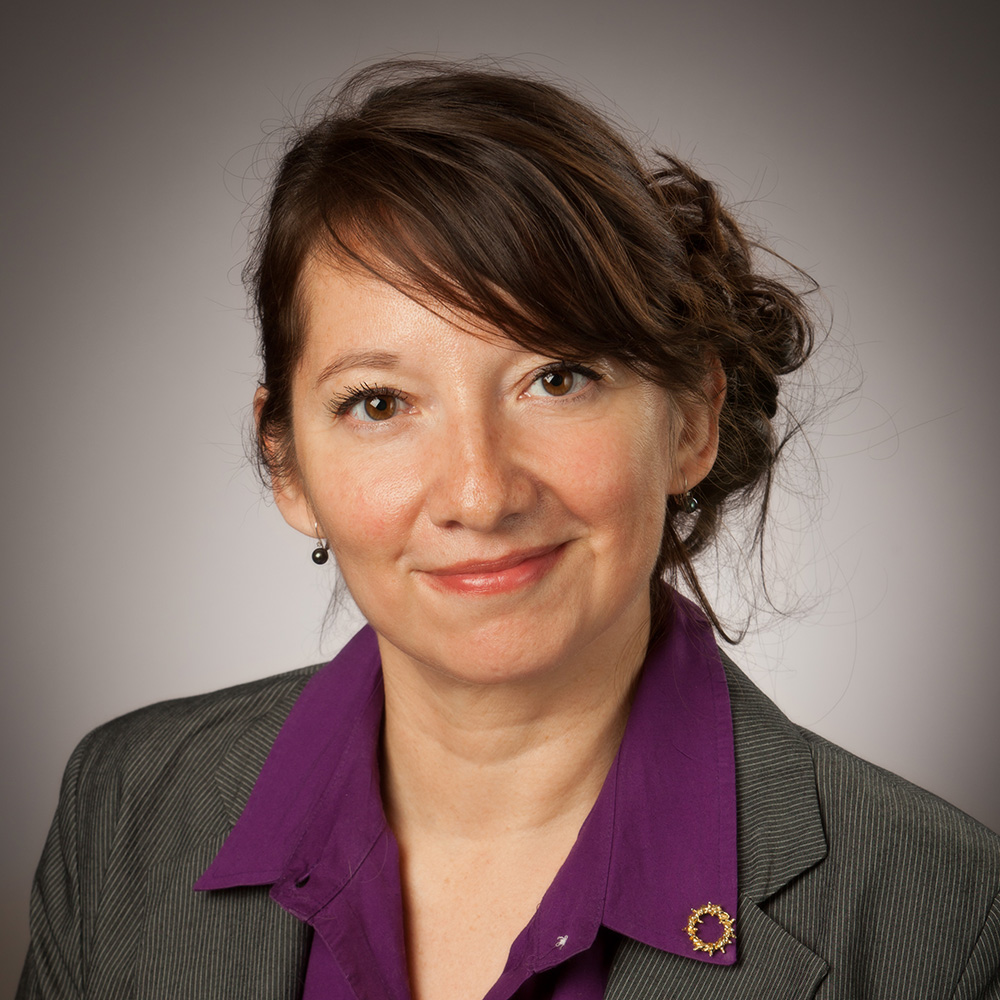 "PTSD can come from any type of trauma," Dr. Jimenez explained. "People think that PTSD is limited to veterans who go out to war. They have experienced horrible things and they come back and try to acclimate to the world. PTSD can come from any type of trauma; it doesn't have to be a severe trauma such as those experienced by military personnel. Symptoms of trauma may include anxious-type symptoms like racing heart, sweaty palms—things that make someone nervous, anxious and may cause fear. We 'get into' our limbic system, (flight or fight path) when we experience fear and trauma symptoms."
Nurses are susceptible to experiencing stress not only after a traumatic event but also after caring for patients over time.
"With vicarious trauma, people may experience emotional residue from working with people who share their own trauma stories. They are like bystanders to the pain, terror, fear and anxiety trauma survivors have endured," Jimenez explained. "For example, if I listen for a long period of time to patients with extensive trauma, I may start experiencing, emotionally, the same suffering and symptoms they are experiencing."
"With burnout, a person may be working diligently, caring for patients and taxing him/herself physically, spiritually, mentally, and emotionally. Overtaxing oneself from prolonged stress can cause burnout" Dr. Jimenez said. "Compassion fatigue is a broader term that may include emotional, physical and spiritual distress due to caring for another. In both examples, nurses, providers and caregivers- they are exhausted in all capacities. It is possible that nurses may experience both burnout and compassion fatigue while working long hours during this pandemic crisis. Depending on each situation, it is also possible to experience vicarious trauma and burnout or compassion fatigue together. Certainly, nurses working in more critical areas may experience this combination of symptoms."
"In my experience, nurses tend to take care of themselves less because they have the responsibility of caring for their patients, first," Dr. Jimenez said. "Caring for patients, family members and everyone else may leave less time for care of the self. I encourage all nurses to try to step back or take a timeout with any symptoms of burnout, compassion fatigue and especially vicarious trauma and care for themselves. For example, you can't give what you don't have. It becomes challenging to care for another when your own emotional, spiritual, physical and mental capacities are depleted. When one is unable to care for him/herself, it's going to be difficult to provide care for someone else. It may even cause more harm to the patient being cared for or for the nurse by not taking some time to care for these symptoms."
Putting Feelings into Action
Dulce and her husband were drawn to professions where they help people and make a difference. Studies show that people who bring comfort to others are happier and have better mental and physical strength. Perhaps in less stressful times, the Senclairs and others like them would've taken a break from work and school to recharge and continue with their work. However, the coronavirus pandemic struck a few months later and added stress to everyone, especially nurses.
How nurses cope with mental and physical health led the American Association of Colleges of Nursing (AACN) to announce a resolution emphasizing a culture of wellness and resiliency. The resolution, "A Call to Action for Academic Nurse Leaders to Promote Practices to Enhance Optimal Well-being, Resilience, and Suicide Prevention in U.S. Schools of Nursing," underscores the need for nursing schools to move from crisis intervention to prevention.
Academic nursing leaders are encouraged to offer programs, screenings and support for nursing students, faculty, and the entire campus community to effectively manage depression, anxiety, and stress with the goal of preventing suicide, burnout and other destructive outcomes.
The World Health Organization designated 2020 as the "Year of the Nurse and Midwife" to mark the 200 years that have passed since the birth of Florence Nightingale, the founder of modern nursing. However, rather than spending the year celebrating, nurses are experiencing unprecedented levels of stress.
For many nurses, the job of caregiver does not end when their shift is over. Nurses have made news for being whistleblowers and have been photographed at protests and rallies, some even caring for those injured.
In addition to the pandemic, nurses have had to worry about risking their family's health, mourning loved ones, finding childcare, adjusting to homeschooling and managing financial pressures.
All the selfless giving has come at a cost. Nurse suicide rates are higher than the general population in the U.S., according to AACN.
Nurses make a difference but not just in the lives of their patients.
Despite putting their mental health at risk, the Senclairs still found a way to help others. By seeking help, they helped chip away at mental health stigma by setting an example for their family, friends and community.
"There has to be time, even during COVID, to separate yourself for a little while and take some time for self-care," Jimenez advised. "You're going to have some instances where you are going to be depleted, but you have to take time for yourself."
Susan Calloway, Ph.D., FNP-BC, professor and director of the PMHNP Program, suggested nurses seek help immediately.
"It is important that people get treatment instead of saying, 'I can tough it out when the pandemic is over in a year,'" Calloway said. "Why be miserable for an entire year when there is help? You can have a better quality of life and so can those around you because they're impacted as well. Even if a person thinks they don't want to do it for themselves, they should think of doing it for someone else."
She added that it's better to seek help and be told things are going well. Having to implement certain strategies to promote mental health is better than having that person spiral downward impacting their work and family.
"There's no warning when that happens," Calloway said. "By asking for help, they are setting a model for family and friends that it's not stigmatizing. It sets a precedent: 'Mom went to get help so I'm going to get help.'"
Calloway developed a list of suggestions to promote mental health among students, family, friends, patients and ourself. The first step to promote mental health is to connect with others.
"There are some suggestions everyone needs to take in terms of promoting their mental health. Isolation is problematic," Calloway said. "It is key and you'll find during a pandemic, or during periods when people have to be isolated, for example with the Ebola outbreak, nurses found that it impacted their mental health. They often relapsed if they were in recovery or if they were people who drank alcohol, their alcohol consumption increased dramatically.
"Particularly among nurses in follow up, they found that two to three years after the event ended, they still had an increased alcohol consumption over pre-isolation periods. So it's really important to avoid isolation."
Next, she said, people should get enough restful sleep, which is as beneficial as physical activity.
"Another thing that is really important and has been underestimated is the impact of lacking sleep on mental and physical health," Calloway said. "It needs to be up there on equal importance with a good diet and exercise."
Speaking of exercise, that's number three on Calloway's list.
"There is a type of psychotherapy called behavioral activation that focuses on engaging the person in doing some type of activity daily," Calloway said. "Although we all know the benefits of exercise the person who is mentally and physically drained sees exercise as overwhelming. However, asking them to select an activity that requires them to get up and move seems more feasible."
Next, Calloway recommends practicing mindfulness. Notice the triggers that cause anxiety, distress and sadness. Focus on what is most important right now. Take personal control over emotions and use thought-stopping to redirect thoughts when ruminating.
Calloway's tips also include:
Engage in being in nature.
Keep a daily gratitude journal by writing at least 10 things you are grateful for.
Explore the Greater Good Science Center's website which promotes well-being.
Tackle things you've procrastinated doing and take advantage of the time to get these done, projects give a sense of purpose and accomplishment.
Reach out to faith based or community organizations if you need groceries, assistance in paying utility bills, etc.
Taking Care of the Caregivers
After Dulce's husband applied the CE-CERT skills, he shared his experience with his team, team leaders and the chief. After receiving approval, and with the help of PMHNP students Stephanie Cardenas and Teresa Acosta, who also live in El Paso, Gomez and Dulce offered training to crisis management team officers of the El Paso Police Department. Those officers will train others in the police department.
"I realized that events like this could make a community fearful, vulnerable and weak or it can make a community strong," Dulce said. "El Paso declared it would remain strong even when faced with the most unthinkable adversity. I learned that when a disaster hits a community, many people are willing to step in to save the lives of others at any cost, even at the cost of their own lives.
"Those who do survive risk bearing a negative mental health impact. If CE-CERT can help one overcome secondary trauma, then we are certainly heading on the right track."
Related Stories
By QEP Committee
March 21, 2023
As spring approaches, some people's thoughts turn to gardening. Whether it's a flower garden they desire or a vegetable garden want to have, they begin planning what they'll plant and what they need to do to ensure a successful garden.
By QEP Committee
March 21, 2023
A "growth mindset" accepts that our intelligence and talents can develop over time, and a person with that mindset understands that intelligence and talents can improve through effort and learning.
By Melissa Whitfield
February 13, 2023
Abstaining from drug abuse and an early diagnosis of familial hypercholesterolemia (high cholesterol) can help prevent heart disease.
Recent Stories
Research
By Mark Hendricks
March 21, 2023
TTUHSC Cytogenetic Technologist Jasbir Bisht and a team from P. Hemachandra Reddy's internal medicine laboratory analyzed the impact of cancer in Hispanics in comparison to other ethnic groups.
Education
By School of Health Professions
March 21, 2023
World Down syndrome Day was established to raise awareness about Down syndrome and to promote inclusion and acceptance of people with Down syndrome in all aspects of society.
By QEP Committee
March 21, 2023
As spring approaches, some people's thoughts turn to gardening. Whether it's a flower garden they desire or a vegetable garden want to have, they begin planning what they'll plant and what they need to do to ensure a successful garden.