TTUHSC Announces $30 Million Physician Assistant Program Expansion
Texas Tech University Health Sciences Center (TTUHSC) announced a $30 million School of Health Professions Physician Assistant Program expansion at a groundbreaking event March 23.
Regional Dean for the Physician Assistant Program Christina Robohm-Leavitt, DMSc, PA-C, DFAAPA, said this expansion is important to provide more access to health care for the people of the Permian Basin and West Texas by graduating more physician assistants.
"The PA profession can help expand primary care by partnering with collaborating physicians and serve those in rural and underserved communities," Robohm said. "Expansion of the physician assistant program is an opportunity for TTUHSC to increase access to health care by doing what we do best – educate and train excellent providers. All of our partnerships are critical to the expansion project. We are extremely grateful to Rep. Tom Craddick and the Texas Legislature, the Midland Development Corporation, Permian Strategic Partnership, the Scharbauer Foundation for their generous investments, bringing us one step closer to our goal."
Craddick secured $20 million in 2019 from the 86th Texas Legislature and community partners provided additional support — Midland Development Corporation, $5 million; Permian Strategic Partnership, $2.5 million; and the Scharbauer Foundation, $1 million. The additional $1.5 million comes from other gift funding and TTUHSC institutional funds. The 32,500 square-foot facility will include an anatomy lab, clinical classrooms and training facilities. The labs will be available for nursing students as well as health care professionals throughout the Permian Basin. The expansion will allow PA class size to increase from 60 to 72 students. Project completion is set for summer 2022.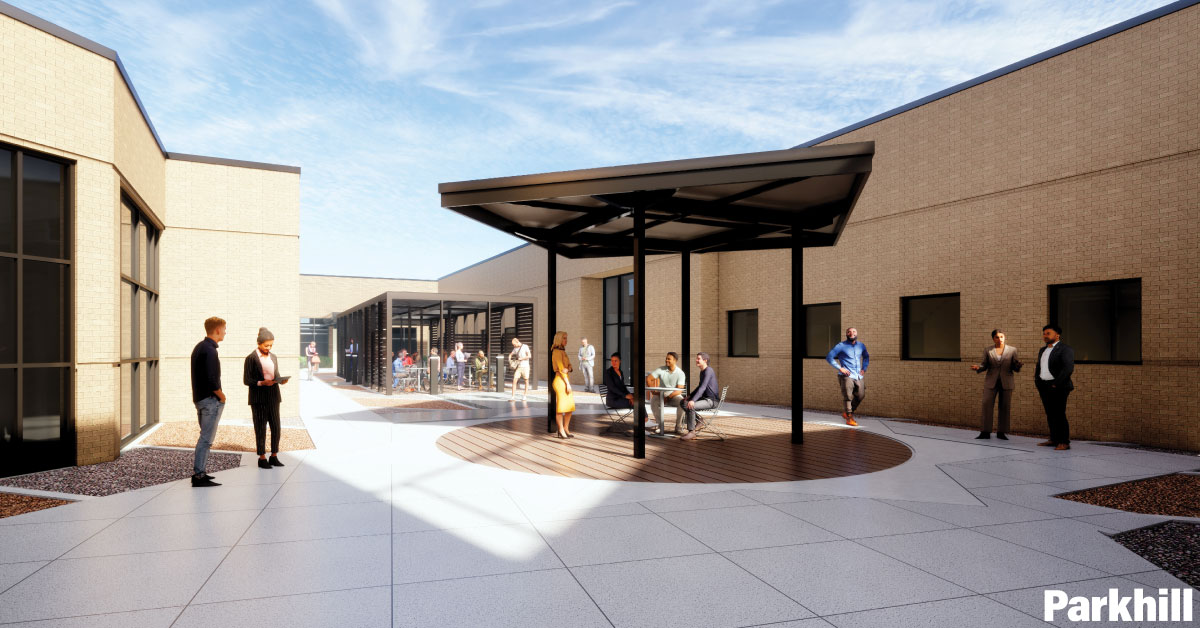 "We truly value these generous gifts, which will allow us to expand both the infrastructure and student body of our PA program," said TTUHSC President Lori Rice-Spearman, Ph.D. "The support for this expansion also represents a collaborative effort between TTUHSC and those in our campus community who recognize the need for additional health care providers in this region and throughout the state and who trust us to meet those needs."
The TTUHSC Physician Assistant Program attracts about 28 applicants per available spot, compared to 3.5 applicant per spot nationally. Currently there are 112 students in the program. PA students have consistently maintained a five-year, first-time pass rate on their licensure exams at or above the national average of 95 percent. This expansion will be instrumental in addressing the shortage of health care professionals by providing primary care in the Permian Basin and beyond. There are approximately 160 physician assistants in the Permian Basin with 75% being TTUHSC alums.
Related Stories
By QEP Committee
March 21, 2023
As spring approaches, some people's thoughts turn to gardening. Whether it's a flower garden they desire or a vegetable garden want to have, they begin planning what they'll plant and what they need to do to ensure a successful garden.
By QEP Committee
March 21, 2023
A "growth mindset" accepts that our intelligence and talents can develop over time, and a person with that mindset understands that intelligence and talents can improve through effort and learning.
By Melissa Whitfield
February 13, 2023
Abstaining from drug abuse and an early diagnosis of familial hypercholesterolemia (high cholesterol) can help prevent heart disease.
Recent Stories
Research
By Mark Hendricks
November 16, 2023
Ninh (Irene) La-Beck, Pharm.D., with the TTUHSC Jerry H. Hodge School of Pharmacy, received a five-year, $2.49 million grant to investigate how nanoparticles interact with the immune system and cancer.
Research
By Mark Hendricks
November 10, 2023
To help investigate the influence basal sex hormone alterations may have on chronic post-op pain, the NIH recently awarded a grant to Jenny Wilkerson, Ph.D., from the Jerry H. Hodge School of Pharmacy.
Health
By Tyler White
November 09, 2023
Scott Shurmur, M.D., a cardiologist at the Texas Tech Physicians Center for Cardiovascular Health, shared his expertise and his experience as a former collegiate athlete.