Texas Tech Physicians Psychiatrists Offer Advice to Thrive During Election Season
Election Day is Tuesday, November 3
No matter your political affiliation, it's likely the 2020 election has had a significant impact on your mental health. In fact, nearly 70% of U.S. adults say that the presidential election is a significant source of stress—an increase from the 2016 presidential election when 52% expressed similar sentiments; this data is from a survey conducted by The Harris Poll on behalf of the American Psychological Association. This stress has no party preference- as 76% of Democrats, 67% of Republicans and 64% of Independents reported anxiety during this election season.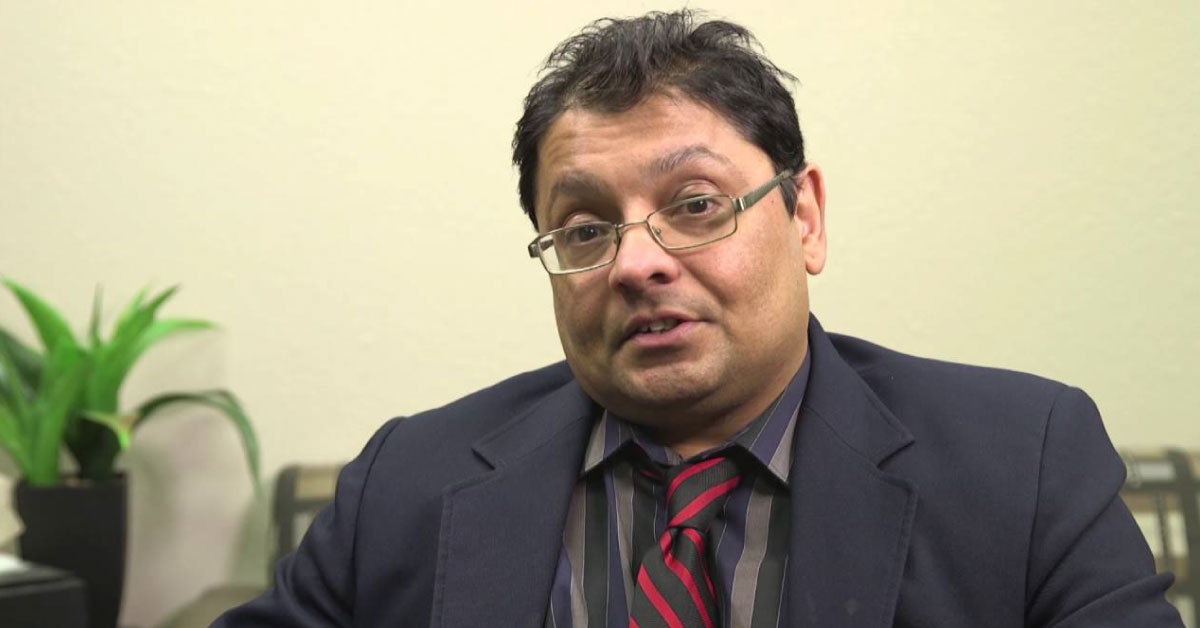 Bobby Jain, M.D.
"I think election anxiety is a real thing. Most of us tend to associate our ideals, our virtues and our values with our political leaders. Now, that may be true, but it is also likely that overall, our lives will not be very different regardless of the results of the election," Bobby Jain, M.D., regional chair of the Department of Psychiatry at Texas Tech University Health Sciences Center (TTUHSC) at the Permian Basin, says. "Uncertainty tends to breed anxiety. Fear of the unknown fueled by the political parties trying to woo voters could be another reason. Both political parties tend to portray a picture of doom and gloom to discourage supporting the opponent."
Amy Stark, M.D., an associate professor of psychiatry at TTUHSC in Amarillo, says elections represent change and transition for people—things that traditionally cause anxiety anyway.
"There is also the element of the unknown which can make people feel very anxious and uncomfortable," Stark says. "Not to mention contention between parties and conflicts with friends and loved ones."
That contention between co-workers and loved ones is often the visible manifestation of all of the anxiety everyone is experiencing, but according to Jain that conflict in a democracy is inevitable.
"We should be tolerant, accepting, nurturing and considerate of others' political points of view. We should understand that there can never be an absolute right or absolute wrong way to do things-- no matter how much we believe in our own point of view and are convinced that we are in the right. There are always better ways to do things-- particularly in politics," Jain says. "Healthy discussions are a must for any thriving democracy. We should not shun away or run away from opposition or criticism but look at the truth. Oftentimes, our fiercest critics are the ones we should listen to."
Amy Stark, M.D.
Having conversations with people who don't align politically can be educational and enjoyable as long as respect is present. Remember the golden rule and treat others the way you want to be treated. Stark says when there's respect, conversations about differences can happen without delving into a fight. At the same time, exiting a toxic situation is perfectly acceptable too.
"Sometimes you might find that you're in a conversation with someone who just doesn't want to hear your side or be civil, and at that point, walking away can be healthy," she says. "It's ok to point out if a discussion has devolved into something that is no longer productive and leave that conversation. You get to decide where you spend your time and energy."
According to the Centers for Disease Control and Prevention (CDC), 16 million people in the United States experience depression each year. During the COVID-19 pandemic, that number has grown. In a June CDC study, U.S. adults reported considerably elevated adverse mental health conditions associated with COVID-19. Younger adults, racial and ethnic minorities, essential workers and unpaid adult caregivers reported having experienced disproportionately worse mental health outcomes, increased substance use and elevated suicidal ideation. There's a lot troubling the minds of Americans, but both Stark and Jain encourage people not to spend too much time worrying about things they can't control.
"Letting go of control is hard for a lot of us – so instead of trying to completely let go, refocus your efforts. Think about what you can control. With regard to an election – you can educate yourself of policies and candidates and you can vote," Stark says. "You can't control who your neighbors, parents or spouse votes for and trying to do so can be exhausting! Take a minute to figure out what you can control and what you can't.
They encourage maintaining routines, taking care of your health and reasonable consumption of media.
"I do feel that excessive and repetitive listening and watching news channels can make one's anxiety and apprehension much worse. As always, the fix is moderation and balance," Jain says. "By now, a majority of people know what the two major political opponents stand for and have already made up their minds. Because of that, it makes little difference to listen or entertain such negative rhetoric."
Stark says catastrophic thinking—the "hope for the best, plan for the worst" mentality might make someone feel in control, but, in reality, thinking about the worst-case scenario can be a major source of stress.
"Mindfulness is great for this," Stark says. "Mindfulness is really just cultivating a moment to moment awareness of your situation without passing judgement – which means staying present in the moment, not worrying about things that have already happened or what is yet to come."
And at the end of the day, Jain encourages people to have faith in the political process.
"After all, we have the oldest democracy in the world. America still remains the land of opportunity with the most affluence and opportunities to progress. It is also true that such opportunities are not equal to all the segments of society. However, in spite of all the drawbacks America has, the overall momentum has been in the forward direction. We need to have faith in our political system and our basic philosophy of equality and justice for all," he says. "People should think that this is a chance to see what is good about our fiercest critics who may have valuable and innovative solutions to our national problems. Believe in democracy, everybody is a winner and no one is actually loser. The process of democracy in our system also gives us a chance to rectify our mistakes every four years and, in some instances, every two years."
Related Stories
By Mark Hendricks
March 25, 2022
The Texas Tech University Health Sciences Center (TTUHSC) Graduate School of Biomedical Sciences hosted its 34th Annual Student Research Week March 8-11.
By Mark Hendricks
March 25, 2022
The National Cancer Institute awarded a five-year, $1.9 million grant to C. Patrick Reynolds, M.D., Ph.D., director for the School of Medicine Cancer Center at TTUHSC.
By School of Health Professions
March 24, 2022
Richard Greenhill, DHA, FISQua, FACHE, discusses the hype and reality surrounding AI in healthcare.
Recent Stories
Education
By School of Health Professions
June 30, 2022
Ericka Hendrix, PhD, MB(ASCP)cm, spoke about the training and education involved for diagnostic molecular scientists and how the pandemic has affected the role.
Education
By Suzanna Cisneros
June 29, 2022
TTUHSC and members of the Abilene community today (June 29) celebrated the official unveiling the new Julia Jones Matthews School of Population and Public Health.
Education
By Kate Gollahon
June 28, 2022
On June 29, the opening celebration event for the Julia Jones Matthews School of Population and Public Health will recognize many years of hard work and look ahead to the start of a new and exciting journey.