Sechrist Named New TTUHSC School of Health Professions Dean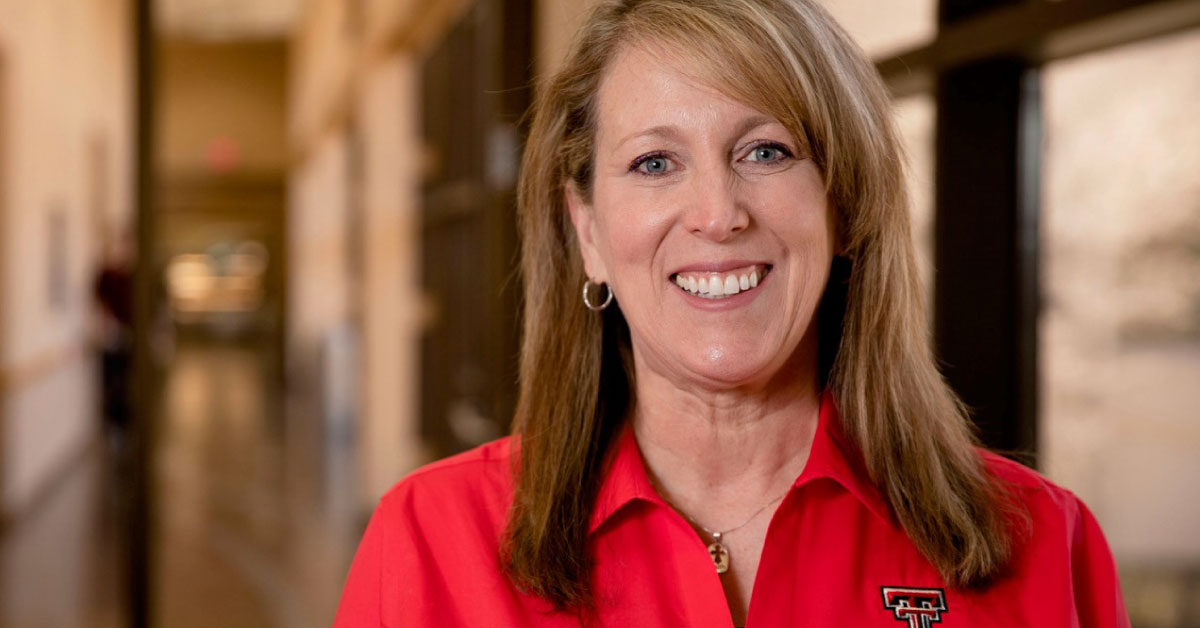 Dawndra Sechrist, OTR, Ph.D.
The Texas Tech University Health Sciences Center (TTUHSC) named Dawndra Sechrist, OTR, Ph.D., as the new dean of the School of Health Professions.
Sechrist is the associate dean for Outcomes and Assessment at the TTUHSC School of Health Professions and a tenured associate professor. She previously was the director of the Master of Occupational Therapy program at TTUHSC. Sechrist joined TTUHSC in 2001 as an assistant professor. She received her Ph.D. from Texas Tech University (TTU), a master's in occupational therapy from Texas Women's University and bachelor degrees in occupational therapy from TTUHSC and physical education from TTU.
"Dr. Sechrist's passion for TTUHSC is evident and will no doubt be reflected in her position as dean and her demonstrated successes at TTUHSC will help to advance the school's momentum as our university continues to move forward," TTUHSC Interim President Lori Rice-Spearman, Ph.D., said.
Sechrist also served as the interprofessional education (IPE) director and assisted with the coordination of fall and spring IPE Days, increasing the number of collaborative IPE events to more than 35 school registered activities.
TTUHSC recently completed the process of seeking reaffirmation of accreditation through the Southern Association of Colleges and Schools Commission on Colleges on which Sechrist assisted as the school representative that coordinated and reported to the Office of Institutional Effectiveness.
She also organized the school's strategic plan for the past four years and led their strategic planning retreats to update and align the school's mission, vision and goals with those of the university. Sechrist was the committee co-chair for the School of Health Professions Academic Affairs and the Student Conduct board chair and Academic Dismissal Appeal Committee chair.
Rice-Spearman said the School of Health Professions is an integral part of the university's mission to enrich the lives of others through health education, research and patient care and she is confident Sechrist will excel in leading the school to fulfill its purpose.
Sechrist succeeds Rice-Spearman, who served as dean from 2016 - 2019. Steven Sawyer, Ph.D., P.T., served as interim dean over the past eight months.
Related Stories
By Lori Rice-Spearman, Ph.D., Steven L. Berk, M.D.
March 22, 2022
TTUHSC Celebration of Life Service was held March 25th in remembrance of Tom McGovern, Ed.D.
By Suzanna Cisneros
March 18, 2022
TTUHSC has been named as a Military Friendly® School for 2022-2023. Among graduate schools, TTUHSC ranked fourth in the nation, achieving Gold award status.
By Meaghan Collier
March 17, 2022
On March 16, fourth-year TTUHSC Jerry H. Hodge School of Pharmacy students interested in completing a residency after they graduate in May, learned where they would spend the next stage of their training during the Pharmacy Residency Match Day.
Recent Stories
Health
By School of Health Professions
February 02, 2023
Moumita Choudhury Au.D., CCC-A, spoke about the present and future of social media's impact on healthcare in general and on hearing healthcare specifically.
Research
By Mark Hendricks
January 31, 2023
Gail Cornwall, Ph.D., professor in the Department of Cell Biology and Biochemistry at the TTUHSC, has been named a member of the American Association for the Advancement of Science Fellowship Class of 2022.
Research
By Mark Hendricks
January 27, 2023
To help address communication hurdles, the Patient-Centered Outcomes Research Institute (PCORI) has awarded a $438,756 subcontract to Tetyana L. Vasylyeva, M.D., Ph.D., from the TTUHSC School of Medicine.