Sechrist Named New TTUHSC School of Health Professions Dean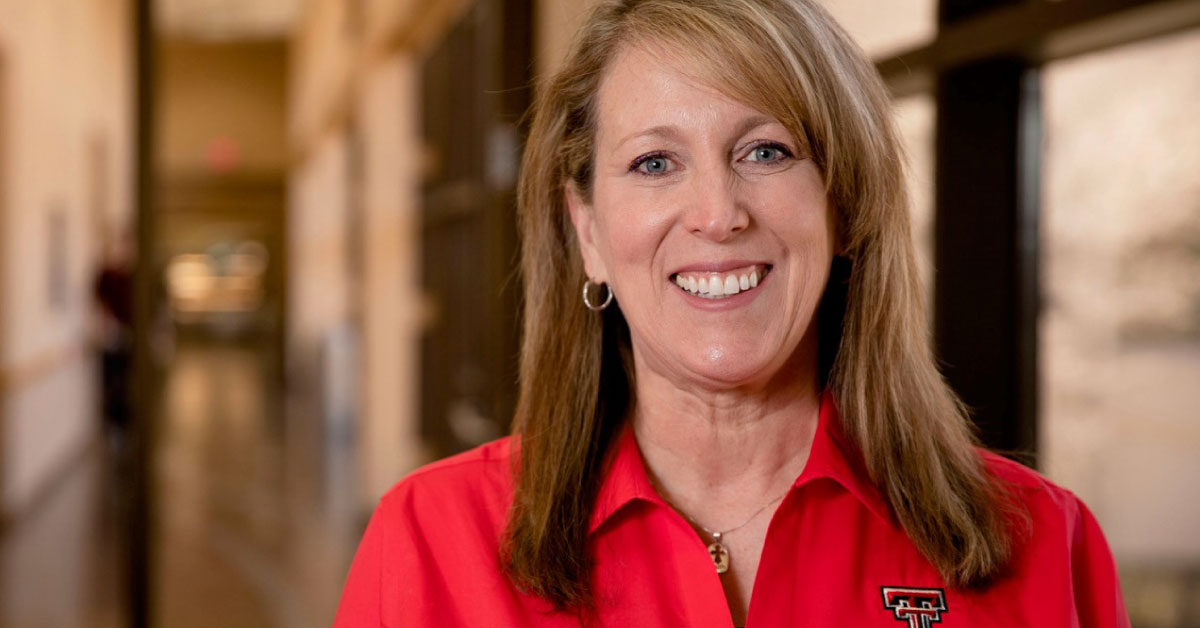 Dawndra Sechrist, OTR, Ph.D.
The Texas Tech University Health Sciences Center (TTUHSC) named Dawndra Sechrist, OTR, Ph.D., as the new dean of the School of Health Professions.
Sechrist is the associate dean for Outcomes and Assessment at the TTUHSC School of Health Professions and a tenured associate professor. She previously was the director of the Master of Occupational Therapy program at TTUHSC. Sechrist joined TTUHSC in 2001 as an assistant professor. She received her Ph.D. from Texas Tech University (TTU), a master's in occupational therapy from Texas Women's University and bachelor degrees in occupational therapy from TTUHSC and physical education from TTU.
"Dr. Sechrist's passion for TTUHSC is evident and will no doubt be reflected in her position as dean and her demonstrated successes at TTUHSC will help to advance the school's momentum as our university continues to move forward," TTUHSC Interim President Lori Rice-Spearman, Ph.D., said.
Sechrist also served as the interprofessional education (IPE) director and assisted with the coordination of fall and spring IPE Days, increasing the number of collaborative IPE events to more than 35 school registered activities.
TTUHSC recently completed the process of seeking reaffirmation of accreditation through the Southern Association of Colleges and Schools Commission on Colleges on which Sechrist assisted as the school representative that coordinated and reported to the Office of Institutional Effectiveness.
She also organized the school's strategic plan for the past four years and led their strategic planning retreats to update and align the school's mission, vision and goals with those of the university. Sechrist was the committee co-chair for the School of Health Professions Academic Affairs and the Student Conduct board chair and Academic Dismissal Appeal Committee chair.
Rice-Spearman said the School of Health Professions is an integral part of the university's mission to enrich the lives of others through health education, research and patient care and she is confident Sechrist will excel in leading the school to fulfill its purpose.
Sechrist succeeds Rice-Spearman, who served as dean from 2016 - 2019. Steven Sawyer, Ph.D., P.T., served as interim dean over the past eight months.
Related Stories
By QEP Committee
March 21, 2023
As spring approaches, some people's thoughts turn to gardening. Whether it's a flower garden they desire or a vegetable garden want to have, they begin planning what they'll plant and what they need to do to ensure a successful garden.
By QEP Committee
March 21, 2023
A "growth mindset" accepts that our intelligence and talents can develop over time, and a person with that mindset understands that intelligence and talents can improve through effort and learning.
By Melissa Whitfield
February 13, 2023
Abstaining from drug abuse and an early diagnosis of familial hypercholesterolemia (high cholesterol) can help prevent heart disease.
Recent Stories
Research
By Mark Hendricks
November 16, 2023
Ninh (Irene) La-Beck, Pharm.D., with the TTUHSC Jerry H. Hodge School of Pharmacy, received a five-year, $2.49 million grant to investigate how nanoparticles interact with the immune system and cancer.
Research
By Mark Hendricks
November 10, 2023
To help investigate the influence basal sex hormone alterations may have on chronic post-op pain, the NIH recently awarded a grant to Jenny Wilkerson, Ph.D., from the Jerry H. Hodge School of Pharmacy.
Health
By Tyler White
November 09, 2023
Scott Shurmur, M.D., a cardiologist at the Texas Tech Physicians Center for Cardiovascular Health, shared his expertise and his experience as a former collegiate athlete.