2019 Graduates Honored
More than 1,000 graduates walk the stage
Congratulations to the Texas Tech University Health Sciences Center (TTUHSC) 2019 graduating class. This year TTUHSC graduated more than 1,000 students in medicine, nursing, health professions, biomedical sciences and pharmacy.
TTUHSC is one of the largest health care institutions in the state, with more than 28,000 alumni who impact health care throughout the U.S.
TTUHSC students excel in academics, innovation, community outreach, and extracurricular engagement. Highest acheiving students for each school were recognized for their exceptional efforts at TTUHSC.
Graduate School of Biomedical Sciences
The Graduate School of Biomedical Sciences had 69 students graduate. The Graduate School of Biomedical Sciences includes programs in biomedical sciences, biotechnology, pharmaceutical sciences and public health.

K. Wyatt McMahon Outstanding Graduate Student –
Dylan Meyer, Ph.D.

Dean's Recognition Award–
Manuel Ramos, M.S.

Outstanding Public Health Award–
Asher George, MPH
TTUHSC School of Health Professions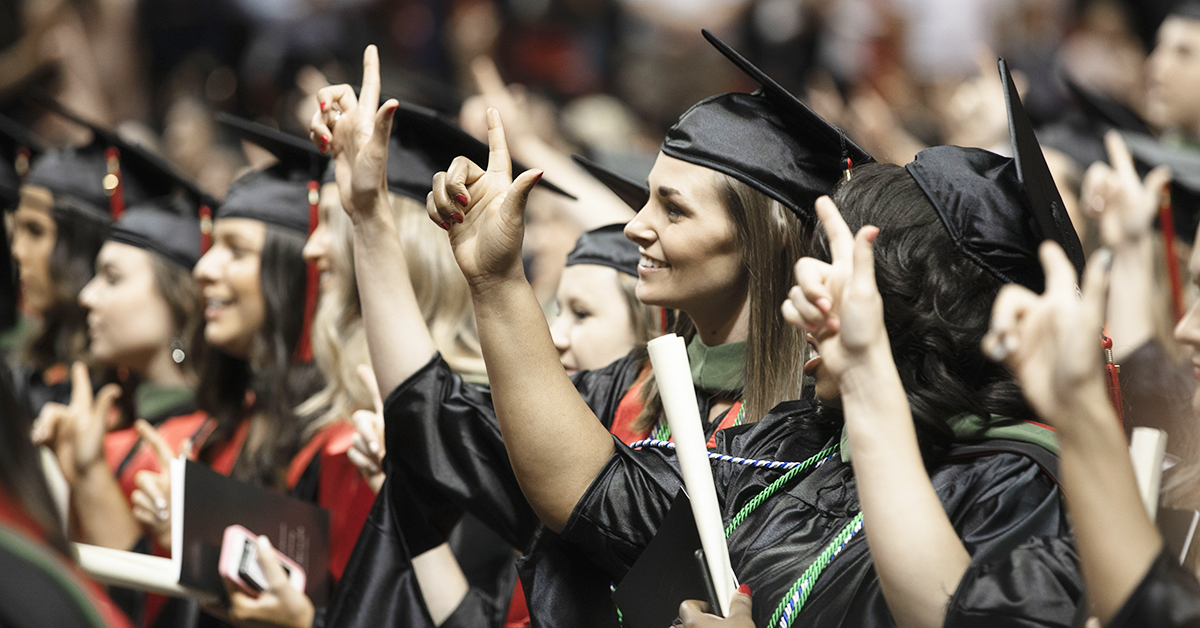 The School of Health Professions graduated 307 students. These students graduated from 20 diverse undergraduate and graduate programs on the Amarillo, Permian Basin and Lubbock campuses.
Dean's Award for Excellence
Undergraduate Recipient
Felicia Ashley Williamson
Bachelor of Science in Clinical Laboratory Sciences
Graduate Recipient
Rebecca Lynn Martin
Doctor of Audiology
Research Recipient
Mark Patrick William
PhD in Rehabilitation Sciences
TTUHSC School of Medicine
The School of Medicine graduating class included 171 graduates. Graduates matched in top residency programs throughout the country with programs such as Mayo Clinic, Stanford, Emory, Naval Medical Center and Massachussets General Hospital.

This year's graduating class also included three MD/PhD recipients, thirteen MD/MBA recipients, five MD/MPH recipients, and five Family Medicine Accelerated Track (FMAT) Recipients.

Dean's Highest Academic Achievement Award –
Chelsea Burroughs
Dean's Recognition Award –
Jeremiah Moon
Zachary Mortensen
Vincent Athas
Gold Headed Cane –
Andrew Hudson

Buesseler Award for Student Excellence –
Andrew Hudson
Ben Aziz
TTUHSC School of Nursing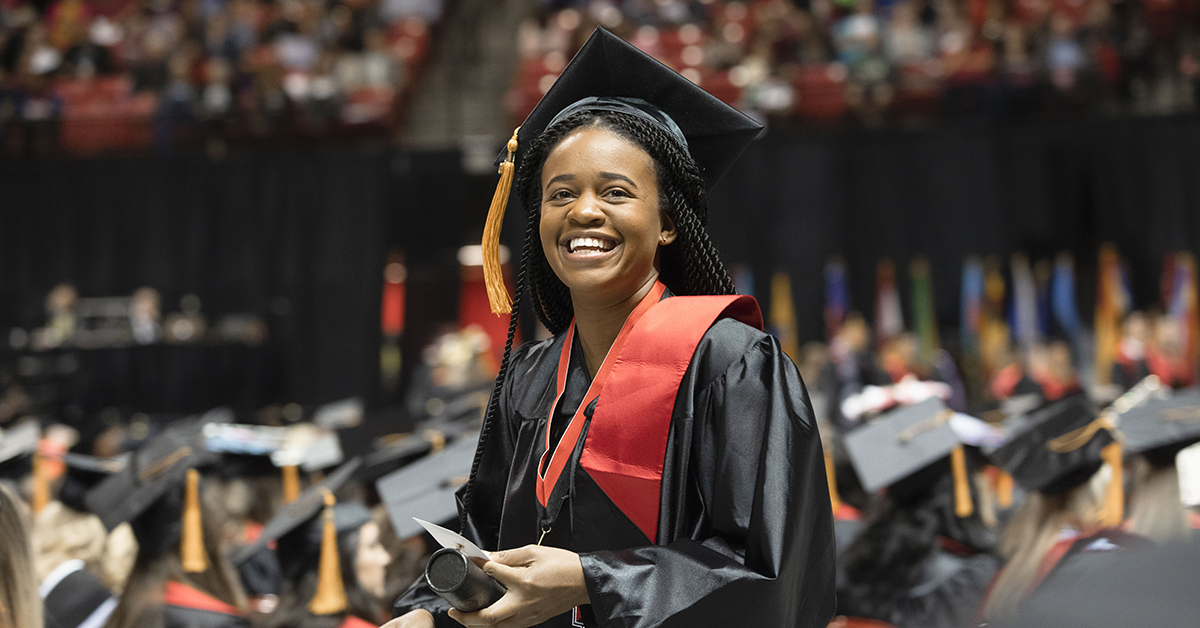 The School of Nursing had 417 students graduate. This included undergraduate, graduate and doctoral level students.

Excellence in Nursing Award –
DNP – Stephanie "Steph" Hoelscher
RN to BSN – Melissa Castro
Traditional BSN – Kendra Hoffman

Dean's Leadership Award –
Brennan Gillilan, Traditional BSN

Turning Evidence into Action Award –
Reid Moore, Traditional BSN
Maura Mangan, Traditional BSN
TTUHSC School of Pharmacy
The School of Pharmacy graduated 145 students this year, including students from the Amarillo, Abilene, Lubbock and Dallas TTUHSC campuses.

Banner Bearer – Brendon Clough
Bowl of Hygieia – Michael Dean
Wolters Kluwer Excellence in Clinical Communication – Erica Dominguez
Excellence in Community Practice – Kyle Kleckner
Superior Patient Care – Neely Hudson
Geriatrics Award – Nicole Buzzard
Pediatrics Award – Joseph Vu
Community Outreach Award – Lydia Girgis
Mylan Millad – Sobhanian
Hannah Thompson Perseverance Award – Posthumously to Hannah Thompson
Related Stories
By Mark Hendricks
March 25, 2022
The Texas Tech University Health Sciences Center (TTUHSC) Graduate School of Biomedical Sciences hosted its 34th Annual Student Research Week March 8-11.
By Mark Hendricks
March 25, 2022
The National Cancer Institute awarded a five-year, $1.9 million grant to C. Patrick Reynolds, M.D., Ph.D., director for the School of Medicine Cancer Center at TTUHSC.
By School of Health Professions
March 24, 2022
Richard Greenhill, DHA, FISQua, FACHE, discusses the hype and reality surrounding AI in healthcare.
Recent Stories
Education
By Mark Hendricks
May 25, 2022
The Texas Tech University Health Sciences Center (TTUHSC) recently hosted traditional commencement ceremonies for its 1,595-member Class of 2022.
Education
By Suzanna Cisneros
May 24, 2022
The school, which is the sixth at the university, aims to train future health care leaders in population and public health.
Education
By Meaghan Collier
May 21, 2022
The TTUHSC Jerry H. Hodge School of Pharmacy celebrated the Class of 2022 May 21 with its annual commencement ceremony.