TTUHSC Jerry H. Hodge School of Pharmacy Establishes New Fellowship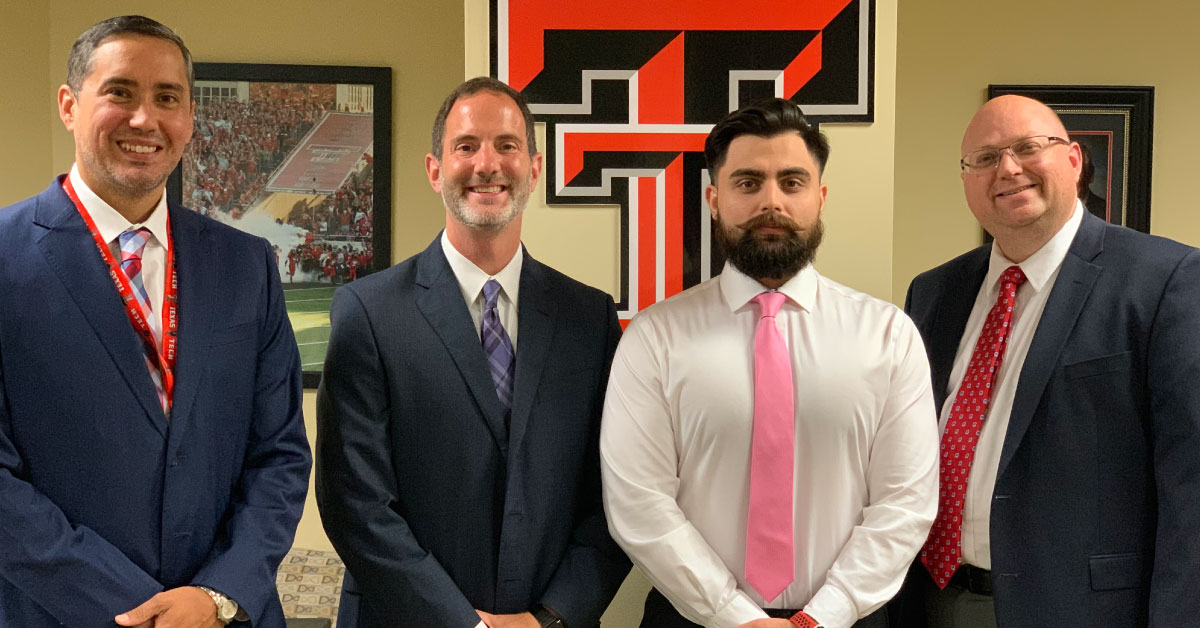 Left to right: Carlos Alvarez, Trey Putnam, Jaffar Raza and Ron Hall
The Texas Tech University Health Sciences Center (TTUHSC) Jerry H. Hodge School of Pharmacy recently announced the start of a Clinical, Translational and Regulatory Sciences (CTR) fellowship, which was designed to develop high quality professionals engaged in producing exceptional work in clinical, translational or regulatory sciences in an industry, government or academic environment.
"The School of Pharmacy has a rich history in both post-graduate residency training and providing excellent graduate programs," Ron Hall, Pharm.D., said. "The addition of the CTR fellowship provides a new opportunity within the school to develop researchers with a clinical and/or regulatory focus. The CTR fellow will receive excellent training in clinical, translational and regulatory sciences that will allow them to be competitive for research-related positions in industry, government or academia."
Hall, an associate professor for TTUHSC's Department of Pharmacy Practice in Dallas, will serve as the fellowship liaison and mentor. Students from any TTUHSC campus are eligible apply for the one- to two-year fellowship, which will be hosted on TTUHSC's Dallas campus. Hall said external candidates are also encouraged to apply.
Carlos Alvarez, Pharm.D., BCPS, said there are currently two tracks available to fellows: pharmacoepidemiology and regulatory sciences. Alvarez, who also serves as an associate professor for the Department of Pharmacy Practice in Dallas, is director of the pharmacoepidemiology track. Trey Putnam, Ph.D., RAC, a professor in the same department, directs the regulatory sciences track.
"The CTR Fellowship provides the fellow with necessary knowledge to be successful through didactic coursework, the Translational Science Forum series, monthly journal clubs and practicums," Alvarez said.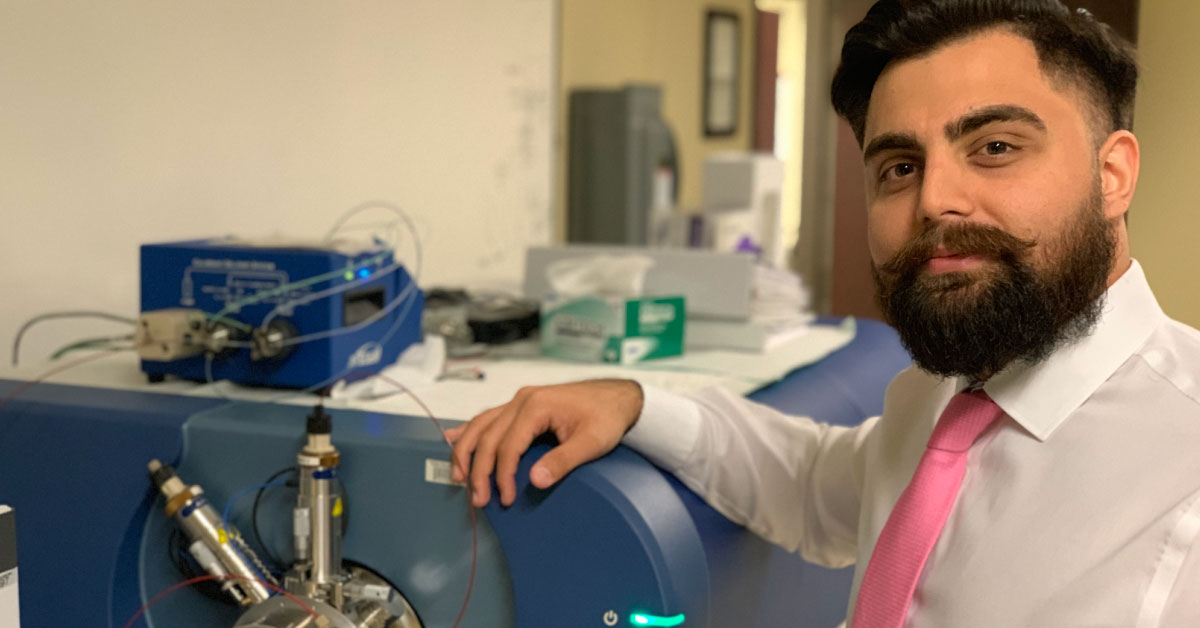 Jaffar Raza, Pharm.D., MBA
Jaffar Raza, Pharm.D., MBA, recently was named the inaugural CTR fellow. Raza earned his Pharm.D. in May from TTUHSC and his MBA from the Texas Tech University Rawls College of Business through TTUHSC's Pharm.D./MBA dual degree program.
"It is a privilege to be selected as the inaugural fellow at my alma mater," Raza said. "I look forward to taking this fellowship program to new heights under the leadership of Drs. Alvarez and Putnam."
Related Stories
By Lori Rice-Spearman, Ph.D., Steven L. Berk, M.D.
March 22, 2022
TTUHSC Celebration of Life Service was held March 25th in remembrance of Tom McGovern, Ed.D.
By Suzanna Cisneros
March 18, 2022
TTUHSC has been named as a Military Friendly® School for 2022-2023. Among graduate schools, TTUHSC ranked fourth in the nation, achieving Gold award status.
By Meaghan Collier
March 17, 2022
On March 16, fourth-year TTUHSC Jerry H. Hodge School of Pharmacy students interested in completing a residency after they graduate in May, learned where they would spend the next stage of their training during the Pharmacy Residency Match Day.
Recent Stories
Health
By Mark Hendricks
September 29, 2022
CPRIT recently awarded a $1 million prevention grant to Rakhshanda Rahman, M.D., Rebeccah Baucom, M.D., and John Kidwell, M.D., from the TTUHSC School of Medicine.
Research
By Kathryn Dankesreiter (TTU)
September 26, 2022
The Innovation Hub at Research Park today (September 26, 2022) announced the winners of its annual Presidents' Innovative Startup Awards. The award recognizes startups that have a high potential for growth and an economic impact in West Texas.
Education
By Suzanna Cisneros
September 23, 2022
Fifth graders from Bean Elementary School became doctors for a day. The Texas Tech University Health Sciences Center (TTUHSC) Student National Medical Association (SNMA) hosted the Doctors for a Day Minicamp on Sept. 23.