Online Nursing Programs at TTUHSC
When it comes to health care, the demand for services is surging. That's the good news. The bad news is that the availability of health care professionals who can deliver those services has not kept up with the demand. Due to compounding factors such as the aging baby-boomer population and the rise of chronic medical conditions, one thing is becoming abundantly clear: the U.S. needs more nurses.
In fact, according to the U.S. Bureau of Labor Statistics, the demand for registered nurses is expected to grow by 12% between 2018 and 2028 — a rate that is significantly faster than the average across industries. This expansion is expected to add 371,500 new positions to the job market.
As the demand for nurses grows, the necessity for high-quality nursing education is also on the rise. For many students in search of flexible options, online nursing programs, such as those offered through Texas Tech University Health Sciences Center, are a powerful solution.
Benefits of Online Nursing Programs
While the push for increased nursing education is spurring the growth of online nursing programs, a number of factors are also contributing to the popularity of distance education, especially for adult learners and working professionals.
One of the most compelling perks for this form of nursing professional development is flexibility. By enrolling in online education courses, students can further their education at the time and place of their choosing. This can make the nursing profession more accessible to a wide variety of learners — particularly those who need to balance academic pursuits with professional and personal responsibilities.
The use of technology in online education also contributes to greater digital literacy and ease in using the types of technology that power our worlds both personally and professionally. In fact, according to TTUHSC School of Nursing Associate Professor Jen Collins, RN, Ph.D., online education provides a valuable opportunity to stay up-to-date with the latest digital tools and trends.
"Students develop mastery of online tools, from social media to library databases to online meeting space, not to mention innovative use of telehealth and social media to inform health care delivery," Collins says.
Collins adds that another benefit is the way that online learners gain experience creating and maintain relationships with collaborators, peers, and stakeholders around the world, as they study the constantly evolving field of nursing — a trend emphasized by online platforms.
"Online programs expose students to and reinforce skills in addressing ambiguity and unpredictability in health care, which is one of the expectations of baccalaureate nursing education listed by the American Association of Colleges of Nursing," Collins says.
Online Nursing Programs Through TTUHSC
Recognizing the need to go beyond the traditional teaching methods and "brick and mortar" classes, TTUHSC developed online nursing programs — including online graduate nursing programs — that aim to meet the needs of a diverse student population.
TTUHSC offers a variety of online nursing programs that are entry points to a career in nursing or a pathway to career advancement and are entirely or partially delivered online:
Quality is extremely important in any online nursing program, and you should do your research carefully before you choose one. While flexibility is key, other factors will also impact your decision-making process. TTUHSC's online nursing programs and online nursing graduate programs stand out in a number of key areas:
99% pass rate for the NCLEX exam in Fall 2016.
Recognized as a National League of Nursing Center of Excellence in nursing education from 2014-2018.
Awarded $1.3 million in scholarships to students during the 2016-2017 academic year.
95% student retention rate for the 2016-2017 academic year.
Accelerated Veteran to BSN program offered in seven locations throughout Texas.
One of the top-rated midwifery programs in the country.
Faculty who are nationally and internationally recognized for areas of expertise ranging from informatics to simulation to nursing education.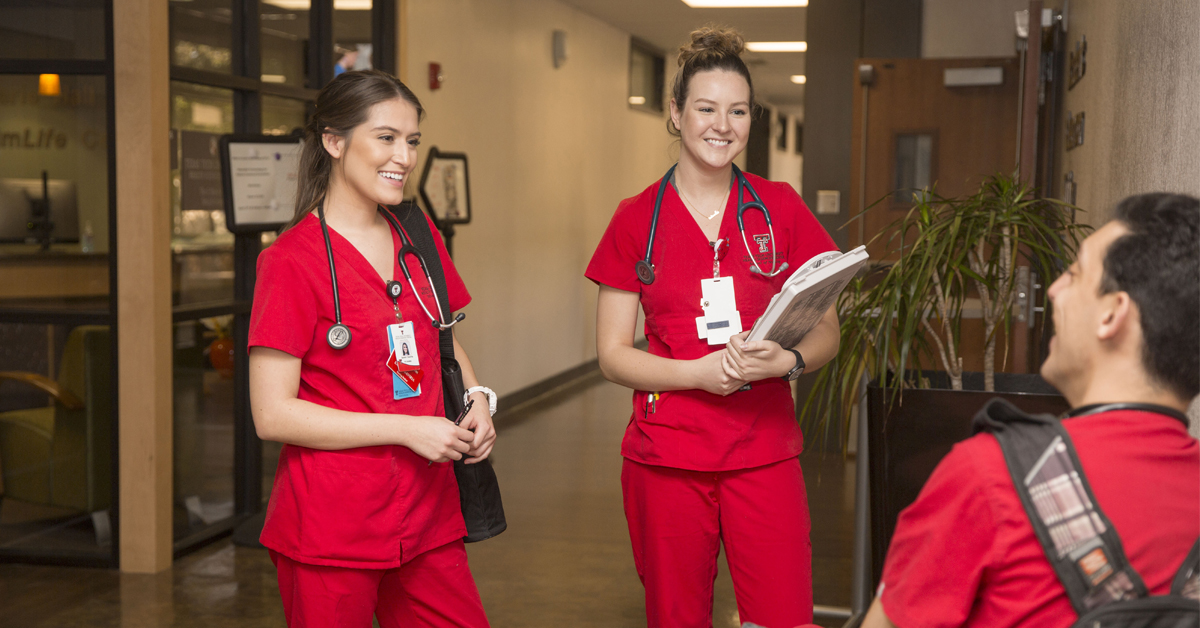 Ready to launch your career in nursing or take the next step in your nursing professional development? For more information, visit www.ttuhsc.edu/nursing/ or call (806) 743-9294 or email us at sonsao@ttuhsc.edu to speak with one of our admissions representatives.
Related Stories
By QEP Committee
March 21, 2023
As spring approaches, some people's thoughts turn to gardening. Whether it's a flower garden they desire or a vegetable garden want to have, they begin planning what they'll plant and what they need to do to ensure a successful garden.
By QEP Committee
March 21, 2023
A "growth mindset" accepts that our intelligence and talents can develop over time, and a person with that mindset understands that intelligence and talents can improve through effort and learning.
By Melissa Whitfield
February 13, 2023
Abstaining from drug abuse and an early diagnosis of familial hypercholesterolemia (high cholesterol) can help prevent heart disease.
Recent Stories
Campus Life
By Suzanna Cisneros
March 31, 2023
The TPPC, managed by the TTUHSC Jerry H. Hodge School of Pharmacy, will host Lubbock's Spring Medication Cleanout™ event from 10 a.m. to 2 p.m. April 22 (Saturday) at the Texas Tech Physicians Medical Pavilion.
Campus Life
By Meaghan Collier
March 31, 2023
TTUHSC School of Nursing honored its first class of Bachelor of Science in Nursing (BSN) graduates with a lamp lighting ceremony on Thursday, March 30.
Health
By Melissa Whitfield
March 30, 2023
Texas Tech Physicians primary and specialty clinics across West Texas have completed more than 160,000 telehealth visits since the start of the pandemic.