Advancements in Health Care Education Celebrated at Museum by Night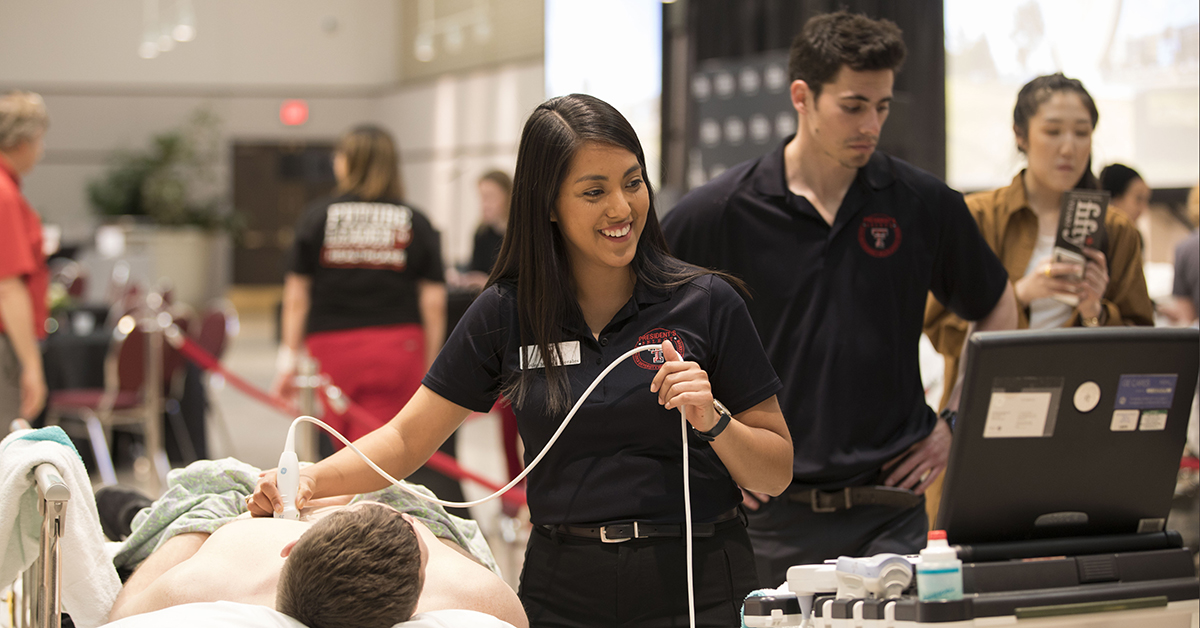 Texas Tech University Health Sciences Center (TTUHSC) hosted "Museum by Night: The Art of Health Care," a night dedicated to celebrate the advancements in health care education. "Museum by Night" was held March 28 at the Helen Devitt Jones Auditorium and Sculpture Court, at the Museum of Texas Tech University, 3301 Fourth St.

Guests had the opportunity to explore state-of-the-art technology from TTUHSC's simulation training center including computerized manikins, ultrasound and augmented reality. The event also featured displays of healt care related artifacts from the Preston Smith Library of Health Sciences as well as live music and refreshments.

"We're excited to have an opportunity to share with the community the various ways our students learn and what makes us a leader in preparing heath care professionals to meet the demands of an ever-changing health care environment," TTUHSC President Tedd L. Mitchell, M.D., said.

A short program included remarks by Mitchell, Jill Hoffman, Ph.D., Museum of Texas Tech University acting executive director, and Sharon Decker, RN, Ph.D., director of clinical simulations, at the TTUHSC F. Marie Hall SimLife Center.

Museum visitors each received a "medical chart" upon arrival and collected stamps at each station they visited.

Museum by Night is a monthly event at the Museum of Texas Tech University offering a variety of programs. "The Art of Health Care" celebrates advancements in health care education as TTUHSC marks its 50th anniversary.
Related Stories
By QEP Committee
March 21, 2023
As spring approaches, some people's thoughts turn to gardening. Whether it's a flower garden they desire or a vegetable garden want to have, they begin planning what they'll plant and what they need to do to ensure a successful garden.
By QEP Committee
March 21, 2023
A "growth mindset" accepts that our intelligence and talents can develop over time, and a person with that mindset understands that intelligence and talents can improve through effort and learning.
By Melissa Whitfield
February 13, 2023
Abstaining from drug abuse and an early diagnosis of familial hypercholesterolemia (high cholesterol) can help prevent heart disease.
Recent Stories
Campus Life
By Suzanna Cisneros
September 26, 2023
TTUHSC announced the establishment of the TTUHSC Institute of Telehealth and Digital Innovation with a ribbon-cutting ceremony.
Education
By Tyler White
September 25, 2023
For the first time, TTUHSC has received a Veterans Education Excellence Recognition Award (VEERA) from the Texas Veterans Commission.
Research
By Mark Hendricks
September 25, 2023
TTUHSC School of Medicine researchers delved into the intricate interplay of biological, psychosocial and environmental factors that may influence healthy cognitive aging.