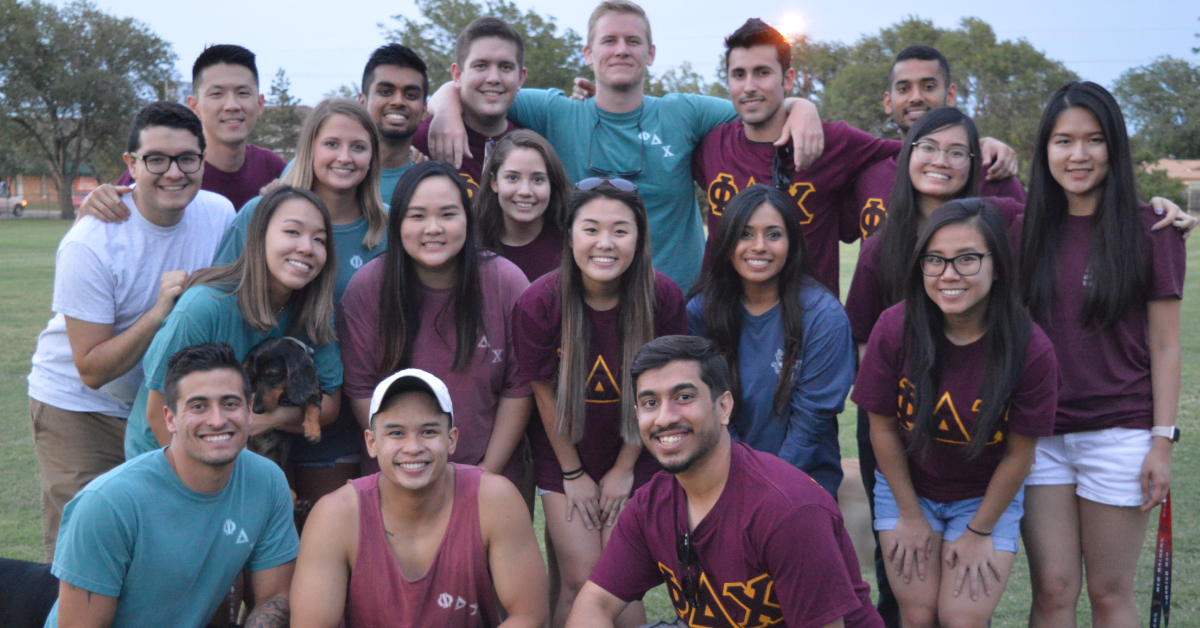 Back-to-School Picnic
Since early August, Beta Rho, the School of Pharmacy's Phi Delta Chi (PDC) student organization chapter in Amarillo, has organized several events to introduce the chapter to first-year students and start planning for the upcoming school year.
On Aug. 10, Amarillo PDC members met for a back-to-school picnic at John Stiff Memorial Park to enjoy grilled burgers and hotdogs and play volleyball, football and Frisbee. Existing PDC brothers invited P1 students to attend and to have a fun and relaxing evening before classes began. The event also was an opportunity for PDC members to catch up with each other after the summer break.
Bowling Night
Bowling Night, PDC's second Amarillo social event, took place Aug. 19 at Western Bowl. During the two-hour event, PDC brothers rolled a couple of games with members of the incoming P1 class and allowed the new students to ask questions about pharmacy school, life in Amarillo and plans for the upcoming school, year.
PDC's Beta Rho chapter had its final rush event Sept. 23 at Starz Gymnastics & Trampoline Fun Center. They used the facility's many trampolines to play games using volleyballs and footballs, including a best-of-three dodge ball series between P1 and P2 students.
Starz Gymnastics & Trampoline Fun Center
To continue strengthening the bond between active PDC brothers and potential new future brothers, Beta Rho also hosts an event called sPeeDyC. During this event, all brothers, active and future, are provided questions regarding their likes, dislikes, hobbies and other information about themselves. Then the active brothers spend up to two minutes with each of the future brothers to get to know them on a more personal level. The event provides future PDC brothers an insight into the people with whom they will spend time should they decide to join PDC, and also helps brothers, both active and future, select someone they would like to mentor, or be mentored by, through the chapter's Big/Little mentoring program.