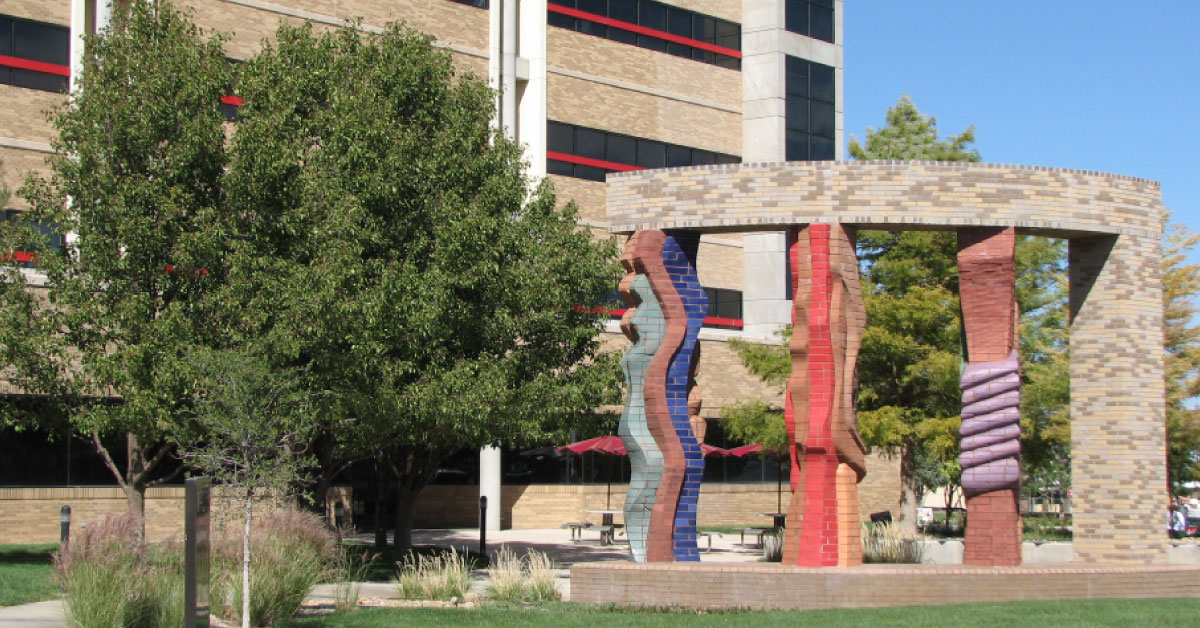 On March 20, fourth-year TTUHSC pharmacy students interested in completing a residency after graduation found out where they would spend the next 1-2 years of their training at Phase I of Residency Match Day.
Nationwide, there were 5,236 applicants for PGY-1 programs and 3,361 (64.2 percent) were successfully matched. A combined 36 students from all four School of Pharmacy campuses sought residencies during Phase I, and 23 (64 percent) were successfully matched. Those who did not match in Phase I will go into the Phase II of the match process in April.
Winter Smith, Pharm.D., vice chair for residency programs, thanked all faculty and staff for helping the students navigate the residency placement process.
"We had a successful day, but there is still more work to be done," Smith added. "We are working with all of the P4 students planning to participate in Phase II to help them reach their goals of residency training."
TTUHSC pharmacy graduates who will do pharmacy practice residency next year (and the location of their residency) include: Esther Bae (UT Southwestern Medical Center-Dallas); Nathaniel Baker (VA Texas Valley Coastal Bend Health Care System-Harlingen, Texas); Lindsey Bartos (Providence Health and Services-Portland, Oregon); Hayley Brazeale (Houston Methodist Hospital-Houston); Chanese Hampton (VA Sierra Nevada Healthcare System-Reno, Nevada); Rachel Jackson (Intermountain Healthcare-Provo, Utah); Tegan Jacobson (Battle Creek VA Medical Center-Battle Creek, Michigan); Kathryn Johnson (North Memorial Health Care-Robbinsdale, Minnesota); Wajiha Khan (Parkland Health & Hospital System-Dallas); Peia Lee (Memorial Hermann Memorial City Medical Center-Houston); Jessica McKinney (Memorial Medical Center-Las Cruces, New Mexico); Kira Monaco (Texas Health Harris Methodist Hospital-Fort Worth, Texas); Marlon Montoya (Methodist Dallas Medical Center-Dallas); Ike Oguejiofor (Baptist Saint Anthony's Hospital-Amarillo, Texas); Krisgel Padolina (Columbia Medical Center/Medical City Arlington-Arlington, Texas); Shannon Rice (Baylor Scott & White S&W Medical Center-Temple, Texas); Juana Rivas (Wadley Regional Medical Center-Texarkana, Texas); Ballard Saul ((Baptist Saint Anthony's Hospital-Amarillo, Texas); Hayden Stewart (Michael E. Debakey VA Medical Center-Houston); Hasanthi Vallabhaneni (Baylor Scott & White All Saints Medical Center-Fort Worth, Texas); and Kuline Wendling (Christus St. Vincent Regional Medical Center-Santa Fe, New Mexico).
In addition, Sehrish Panjwani will do a PGY-1 pharmacy practice/PGY-2 geriatric residency at UPMC St. Margaret in Pittsburgh and Jordan Bell will do a PGY-1/2 pharmacy practice and academic leadership emphasis residency at Concordia University Wisconsin School of Pharmacy in Mequon, Wisconsin.