Kids Fall Health Fair to focus on Overall Fitness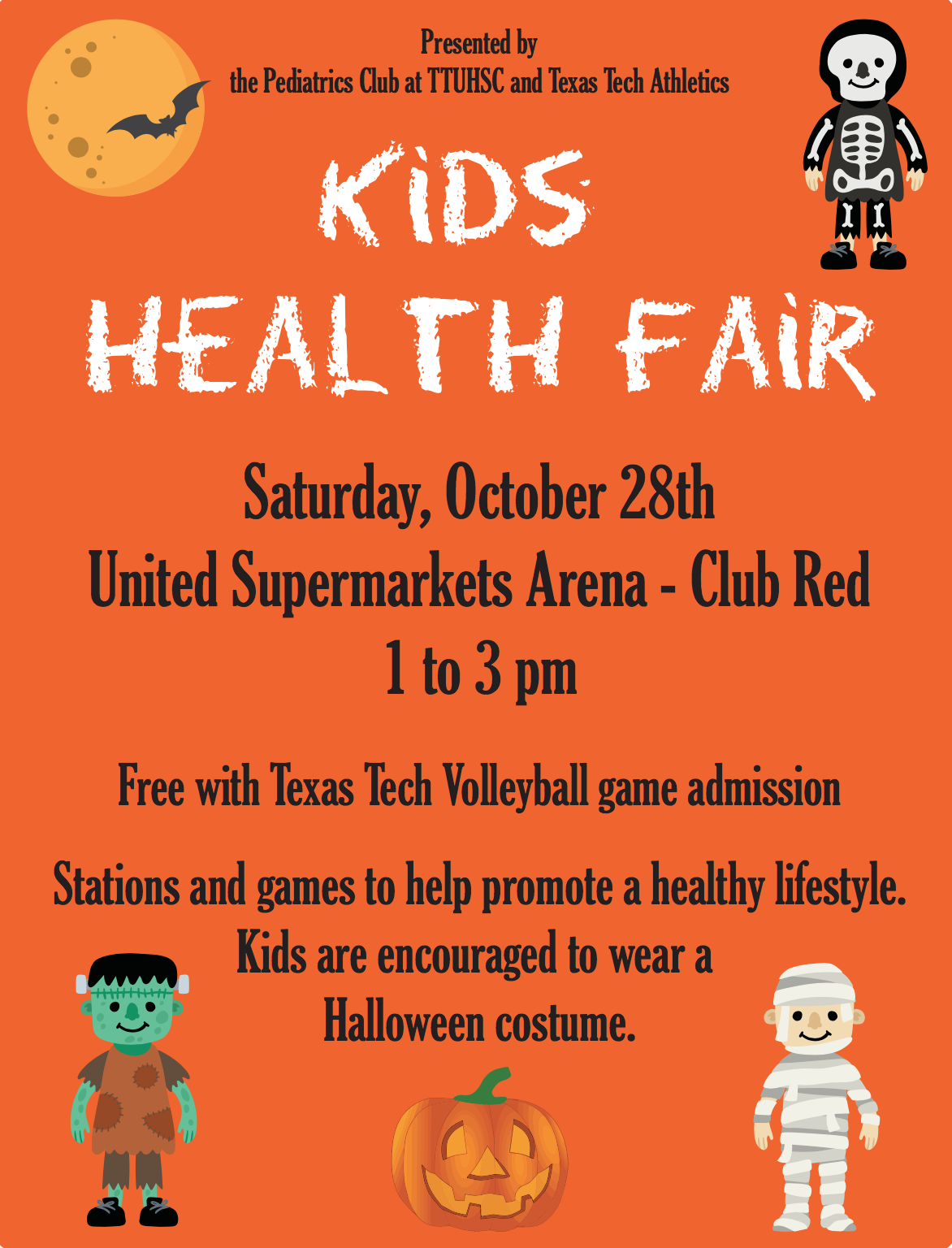 The Texas Tech University Health Sciences Center (TTUHSC) School of Medicine Pediatrics Club will host the Lubbock Kids Fall Health Fair from 1 to 3 p.m. October 28 at the United Supermarkets Arena – Club Red, 1701 Indiana Ave.
Katie Higgins, second-year medical student and Pediatric Club president, said this year's health fair will focus on overall fitness.
"This event will teach kids about different aspects of health and fun ways to be healthy and get active," Higgins said. "The event is in conjunction with other kid's activities occurring on the concourse of the volleyball game including a Halloween costume contest, so we encourage kids to wear their best costumes."
The fair will be have stations that include:
Heart Health: Jumping rope and learning about stethoscopes
Keep Moving: Dancing with pedometers
Respiratory Health: Extreme Tic-Tac-Toe
Food Art: Making healthy snacks with Rainbow Health Nutrition and Culinary
Medicine Clubs
Work it Out: Mini workout with Preventative Medicine Club
Skin Health: Sunscreen activity with Dermatology Club
The Lubbock Kids Fall Health Fair is free and open to children ages 6 to 13. To gain entrance to the United Spirit Arena for Texas Tech Kids Day, cost is $5 for parents and children over 12. For more information, contact Kate Higgins at kate.higgins@ttuhsc.edu.