Lubbock City Lights Shine for 20 Years
School of Medicine Celebrating 20 Years of Giving to Local Charities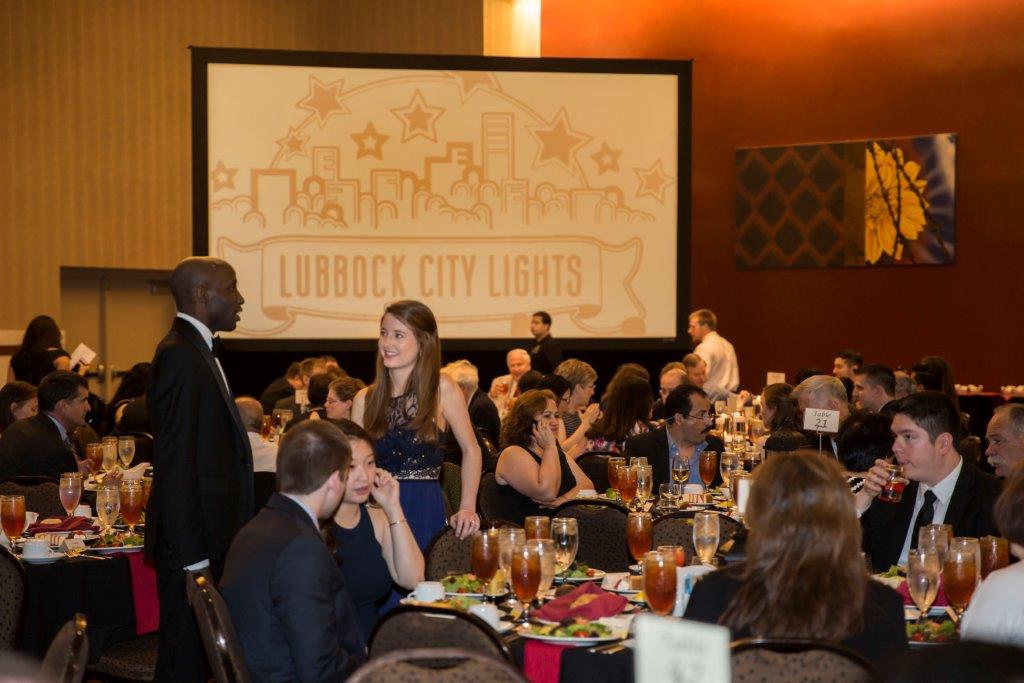 More than 20 years ago, Ellen Turner, M.D., Brandon Fisher, M.D., and Angela Siler Fisher, M.D., then first-year medical students, began a tradition at the then Lubbock City Club inside the downtown Wells Fargo Bank building.
"The name Lubbock City Lights came from the spectacular view guests had of the Lubbock city lights while enjoying an unforgettable evening of dining and dancing," Siler Fisher said.
Lubbock City Lights, an event organized and hosted by first-year medical students has thrived through the years. Siler Fisher said the service project was created to offer experiences that were not readily available then or achievable inside the traditional medical school classrooms.
"This massive community service project demands organizational abilities, attention to detail and a collaborative spirit," Siler Fisher said. "The medical students develop leadership skills that will ensure success when they begin practicing medicine — all
while giving back to the community supporting their education."
Siler Fisher said she is honored to be part of the team that created the Lubbock City Lights Charity Ball more than 20 years ago.
"It seems like yesterday that Drs. Turner, Fisher and I along with so many others spent our lunches and breaks planning the logistics of a fun evening that would raise money to support local charities," Siler Fisher said. "We are all so proud of the legacy that we left at the Texas Tech University Health Sciences Center School of Medicine. Our hope is that the Lubbock City Lights Charity Ball will continue to inspire medical students to innovate and create using the leadership skills they develop planning this amazing, worthwhile annual event."
This year, the 20th Annual Lubbock City Lights Casino Royale Charity Gala & Casino Night was held April 21. Co-chairs for the event were Samar Dadashazar and Declan Kirk. Kirk said he wanted to get involved because he was looking for a way to serve the community after recently moving to Lubbock.
"Serving is one of the core values I try to live my life by," Kirk said. "It also alleviates my stress and gives me a way to put some of my time not studying to good use. When I applied for the co-chair position, I knew it would be a lot of work but never realized that planning and running such a big event would require all 13 of us to work every week since just shortly after the school year began."
2017 Lubbock City Lights Committee members included:
Dadashazar and Kirk, executive co-chairs
Haley Belt and Theophilus Pham, Charity Ball co-chairs
Rhett Butler and Reed Farmer, special events co-chairs
Katie Higgins, Daron Jacob and Audrey Le, sponsorship and auction co-chairs
Frances Di Jeh and Jordan McKinney, finance and ticketing co-chairs
Fahad Ali and Isaac Cha, public relations and community outreach co-chairs
This year's charities included The Free Clinic, the Boys & Girls Club of Lubbock, Catholic Charities Diocese of Lubbock and the Ronald McDonald House Charities of the Southwest.
"We picked these charities with the help of our class as they all serve Lubbock in so many different ways," Kirk said. "At the end of the day, this was to give 100 percent to these charities that help shape our community which we cherish. These charities do the hard work of serving every single day and to be able to hand them the checks soon will be a moment I will surely enjoy."
Steven Berk, M.D., TTUHSC executive vice president, provost and School of Medicine dean, said Lubbock City Lights gives the medical students the opportunity to give back to their community.
"The program requires them to review the great work that charities do here in Lubbock and each year to choose four charities to which they would most like to contribute," Berk said. "The students have very intense study schedules but still take a great deal of time to plan the event, find items for silent and live auction, find sponsors and sell tables, produce videos to publicize their program and promote the charities that were chosen for fund raising."
Dadashazar said she saw the event as an opportunity to give herself a break from schoolwork, all while partaking in a wonderful cause to benefit the community.
"The previous Lubbock City Lights planning committee all had wonderful, positive experiences with the event and that only fueled my interest further," Dadashazar said. "I wanted to help continue the impact Lubbock City Lights has in Lubbock. Looking back, every minute planning was worth the outcome of the event, and I would do it all again in a heartbeat."
This year's event raised $59,000. Since its 1997 inception, the event has raised approximately $1 million.
"The event was very successful in my eyes," Dadashazar said. "We had more than 400 physicians, students, staff and community members attend the event and that really means the world to me because it meant we could give more to the charities."
Current medical students are appreciative that three medical students decided to create Lubbock City Lights 20 years ago.
"Thank you to the original founders for creating Lubbock City Lights as it has personally bettered myself as an individual and more importantly given the first-year medical student class an outlet to donate and support the community," Kirk said.
Berk said throughout the years, the School of Medicine continues to support the event each year in order to say thank you.
"Raising more than a million dollars since the inception of the program is our way of saying thank you to the Lubbock community for its support of the School of Medicine and Texas Tech University Health Sciences Center," Berk said. "And to all those charities for which this one million dollars has been raised, thank you for what you have done for the Lubbock and West Texas."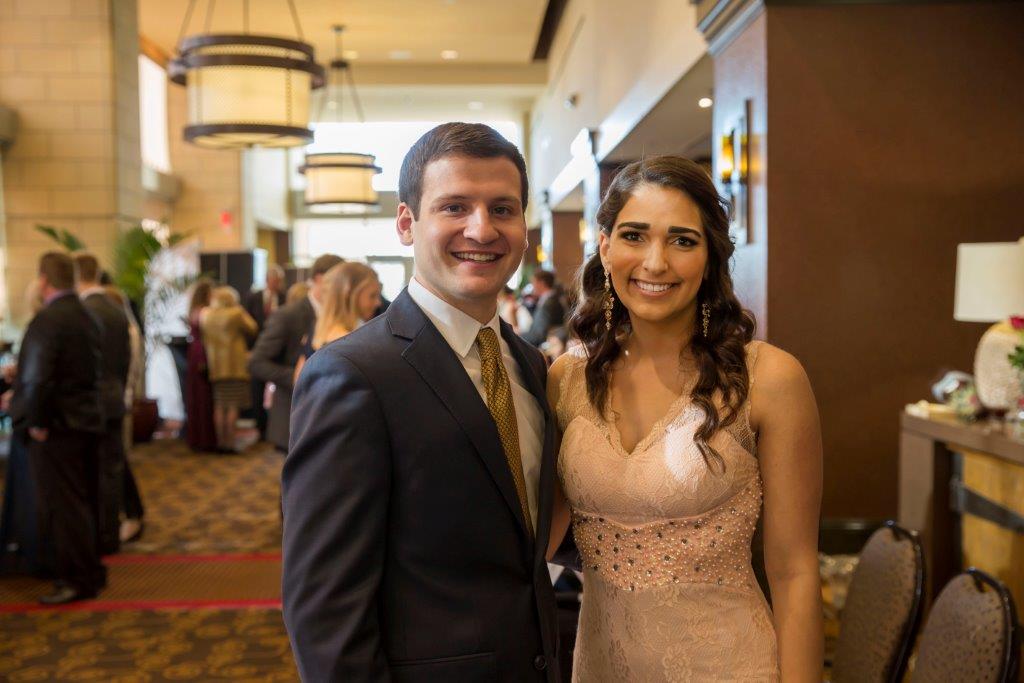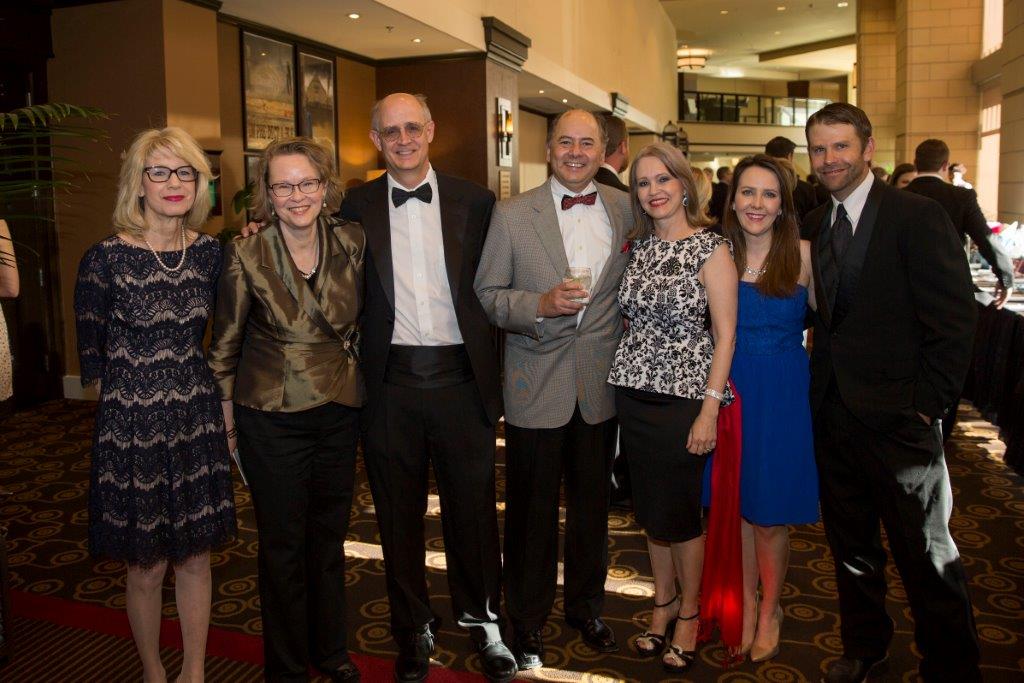 Related Stories
By Lori Rice-Spearman, Ph.D., Steven L. Berk, M.D.
March 22, 2022
TTUHSC Celebration of Life Service was held March 25th in remembrance of Tom McGovern, Ed.D.
By Suzanna Cisneros
March 18, 2022
TTUHSC has been named as a Military Friendly® School for 2022-2023. Among graduate schools, TTUHSC ranked fourth in the nation, achieving Gold award status.
By Meaghan Collier
March 17, 2022
On March 16, fourth-year TTUHSC Jerry H. Hodge School of Pharmacy students interested in completing a residency after they graduate in May, learned where they would spend the next stage of their training during the Pharmacy Residency Match Day.
Recent Stories
Health
By Mark Hendricks
September 29, 2022
CPRIT recently awarded a $1 million prevention grant to Rakhshanda Rahman, M.D., Rebeccah Baucom, M.D., and John Kidwell, M.D., from the TTUHSC School of Medicine.
Research
By Kathryn Dankesreiter (TTU)
September 26, 2022
The Innovation Hub at Research Park today (September 26, 2022) announced the winners of its annual Presidents' Innovative Startup Awards. The award recognizes startups that have a high potential for growth and an economic impact in West Texas.
Education
By Suzanna Cisneros
September 23, 2022
Fifth graders from Bean Elementary School became doctors for a day. The Texas Tech University Health Sciences Center (TTUHSC) Student National Medical Association (SNMA) hosted the Doctors for a Day Minicamp on Sept. 23.