A good year gets better for pharmacy residency hopefuls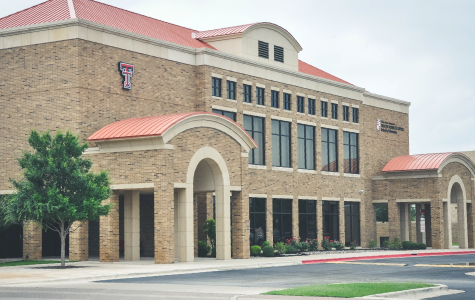 For the TTUHSC School of Pharmacy, the initial phase of the 2017 Residency Match Day was already the most successful in the program's history. That success increased when results from the second round of residency matches were announced in April.
During the initial phase, 34 of 45 (75.6 percent) residency hopefuls representing all four School of Pharmacy campuses were matched to residency slots where they will complete the next phase of their training. That number exceeded the national success rate of 68.5 percent.
For Phase II, three additional applicants from the School of Pharmacy Class of 2017 joined the nine students who didn't successfully match during the initial phase. Seven of those 12 candidates were matched during Phase II, which means 85.4 percent (41 of 48) School of Pharmacy applicants ultimately found residency slots and were recognized May 20 at commencement.
Six of the seven students who matched in Phase II will complete pharmacy practice residencies. The group (and their residency locations) include Crystal Boafo (Hunterdon Medical Center-Flemington, New Jersey); Darshil Dodhiya (CHRISTUS Trinity Mother Frances Health System-Tyler, Texas); Jacquelyn Glockner and Koby Vasek (Hendrick Health Center-Abilene, Texas); Mona Kamali (Norman Regional Health System-Norman, Oklahoma); and Luis Ramirez (St. David's South Austin Medical Center-Austin, Texas).
In addition, Michelle Ndiulor will complete a community pharmacy residency at Love Oak Pharmacy in Eastland, Texas.
"We are extremely proud of our students and all of our campuses for this achievement," Professor and Vice Chair for Residency Programs Steven Pass, Pharm.D., said. "It is a true testament to the hard work and dedication of our students, faculty, staff and preceptors and to the overall quality of our pharmacy program at TTUHSC."
Related Stories
By Clarissa Sanchez
October 04, 2022
TTUHSC hosted "Building the Basin: a Permian Basin Health Care Workforce Summit" Oct. 4.
By Lori Rice-Spearman, Ph.D., Steven L. Berk, M.D.
March 22, 2022
TTUHSC Celebration of Life Service was held March 25th in remembrance of Tom McGovern, Ed.D.
By Suzanna Cisneros
March 18, 2022
TTUHSC has been named as a Military Friendly® School for 2022-2023. Among graduate schools, TTUHSC ranked fourth in the nation, achieving Gold award status.
Recent Stories
By Clarissa Sanchez
October 04, 2022
TTUHSC hosted "Building the Basin: a Permian Basin Health Care Workforce Summit" Oct. 4.
Health
By Mark Hendricks
September 29, 2022
CPRIT recently awarded a $1 million prevention grant to Rakhshanda Rahman, M.D., Rebeccah Baucom, M.D., and John Kidwell, M.D., from the TTUHSC School of Medicine.
Research
By Kathryn Dankesreiter (TTU)
September 26, 2022
The Innovation Hub at Research Park today (September 26, 2022) announced the winners of its annual Presidents' Innovative Startup Awards. The award recognizes startups that have a high potential for growth and an economic impact in West Texas.