Texas Tech Physicians Awarded Ambulatory Health Care Accreditation From The Joint Commission
Texas Tech Physicians has earned The Joint Commission's Gold Seal of Approval® for Ambulatory Health Care Accreditation by demonstrating continuous compliance with its nationally recognized standards. The Gold Seal of Approval® is a symbol of quality that reflects an organization's commitment to providing safe and effective patient care.
Texas Tech Physicians underwent a rigorous, unannounced onsite survey on Nov. 9-11th. During the review, a team of Joint Commission surveyors with expertise in ambulatory health care, evaluated compliance with ambulatory care standards related to a variety of areas, including coordination of care, monitoring for procedures that involve use of sedation or anesthesia, infection prevention and control, management of medications and patient education and training.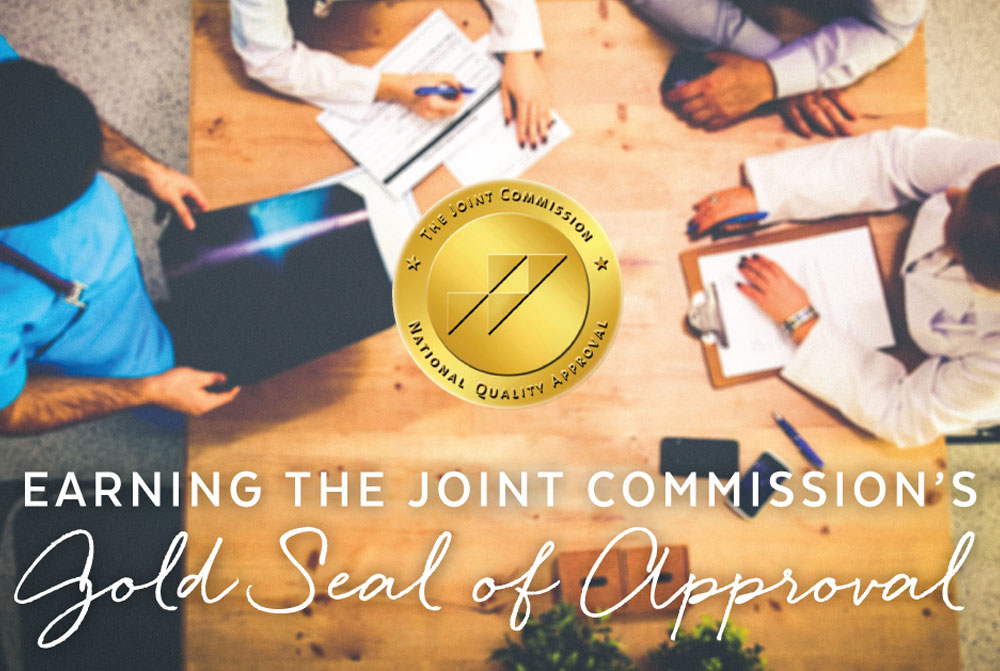 "Texas Tech Physicians is pleased to receive accreditation from The Joint Commission, the premier health care quality improvement and accrediting body in the nation," said Steven L. Berk, M.D., Texas Tech University Health Sciences Center executive vice president, provost and School of Medicine dean. "Although the accreditation is not required, our staff went above and beyond to work together to develop and implement approaches and strategies that improve care for the patients in our community."
Established in 1975, The Joint Commission's Ambulatory Health Care Accreditation Program encourages high-quality patient care in all types of freestanding ambulatory care facilities. Today, the Ambulatory Health Care Accreditation Program serves 2,100 ambulatory care providers, with more than 8,500 sites of care, which, in turn, serve more than 83 million patient visits annually.
"Joint Commission accreditation provides ambulatory care organizations with the processes contributing to improvements in a variety of areas from the enhancement of staff education to the demonstration of leading practices within the ambulatory setting," said Michael Kulczycki, M.B.A., CAE, executive director, Ambulatory Health Care Accreditation Program, The Joint Commission. "We commend Texas Tech Physicians and its staff for achieving this pinnacle demonstrating a commitment to patient safety and quality. Your passion, dedication and tenacity can ultimately improve patient care."
Related Stories
By QEP Committee
March 21, 2023
As spring approaches, some people's thoughts turn to gardening. Whether it's a flower garden they desire or a vegetable garden want to have, they begin planning what they'll plant and what they need to do to ensure a successful garden.
By QEP Committee
March 21, 2023
A "growth mindset" accepts that our intelligence and talents can develop over time, and a person with that mindset understands that intelligence and talents can improve through effort and learning.
By Melissa Whitfield
February 13, 2023
Abstaining from drug abuse and an early diagnosis of familial hypercholesterolemia (high cholesterol) can help prevent heart disease.
Recent Stories
Research
By Mark Hendricks
November 16, 2023
Ninh (Irene) La-Beck, Pharm.D., with the TTUHSC Jerry H. Hodge School of Pharmacy, received a five-year, $2.49 million grant to investigate how nanoparticles interact with the immune system and cancer.
Research
By Mark Hendricks
November 10, 2023
To help investigate the influence basal sex hormone alterations may have on chronic post-op pain, the NIH recently awarded a grant to Jenny Wilkerson, Ph.D., from the Jerry H. Hodge School of Pharmacy.
Health
By Tyler White
November 09, 2023
Scott Shurmur, M.D., a cardiologist at the Texas Tech Physicians Center for Cardiovascular Health, shared his expertise and his experience as a former collegiate athlete.