TTUHSC Names New Regional Dean for Dallas School of Pharmacy Campus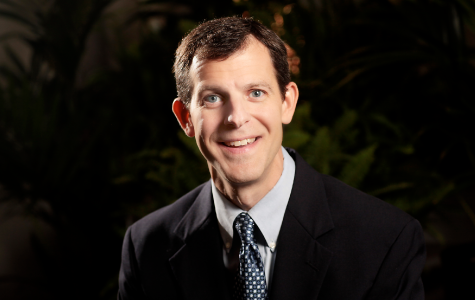 Steven Pass, Pharm.D.
Steven Pass, Pharm.D., has been named regional dean for the Texas Tech University Health Sciences Center (TTUHSC) School of Pharmacy campus in Dallas. Pass, whose appointment begins Sept. 1, said being named the Dallas regional dean is an honor and he looks forward to facing the challenges of his new position by working closely with campus faculty, staff, students and residents.
"I genuinely hope to provide strong leadership that will contribute to the growth and continued success of what I believe is a truly special place," Pass said.
Pass, a professor for TTUHSC's Department of Pharmacy Practice, has served as the School of Pharmacy's vice chair for residency programs since 2011. Under his leadership, the school's residency program has become one of the nation's strongest, with 36 residents currently working in the school's 16 affiliated post-graduate year 1 (PGY-1) and PGY-2 programs. In addition, 41 of 48 (85.4 percent) residency applicants from the School of Pharmacy Class of 2017 that graduated in May found residency slots, a success rate that is well above the 68.5 percent national average for such placement.
"We are extremely proud of our students and all of our campuses for this achievement," Pass said. "It is a true testament to the hard work and dedication of our students, faculty, staff and preceptors and to the overall quality of our pharmacy program at TTUHSC."
Pass earned his Pharm.D. from the University of Kentucky College of Pharmacy in 1996. In 1997, he completed a pharmacy practice residency at Baptist Memorial Hospital in Memphis, Tennessee, and in 1998 he completed a critical care residency at The University Hospital in Cincinnati. During his career, Pass has focused upon providing quality pharmacotherapy in the critical care setting and advancing pharmacy resident education and training.
The TTUHSC School of Pharmacy opened its Dallas/Fort Worth (DFW) campus in 1999 on the grounds of the North Texas Veterans Affairs Hospital. In 2008, the school expanded its DFW program by opening additional facilities within the Dallas Medical District at the Southwest Professional Building.
TTUHSC's DFW campus is presently home to more than 160 third- and fourth-year pharmacy students and postgraduate residents. The school has affiliations with many DFW medical community institutions, including Baylor Scott & White Medical Center, Children's Medical Center, Cook Children's Medical Center, Harris-Methodist Health System, Methodist Hospital Dallas, Parkland Memorial and Presbyterian Medical Center.
Related Stories
By QEP Committee
March 21, 2023
As spring approaches, some people's thoughts turn to gardening. Whether it's a flower garden they desire or a vegetable garden want to have, they begin planning what they'll plant and what they need to do to ensure a successful garden.
By QEP Committee
March 21, 2023
A "growth mindset" accepts that our intelligence and talents can develop over time, and a person with that mindset understands that intelligence and talents can improve through effort and learning.
By Melissa Whitfield
February 13, 2023
Abstaining from drug abuse and an early diagnosis of familial hypercholesterolemia (high cholesterol) can help prevent heart disease.
Recent Stories
Education
By Kate Gollahon
May 29, 2023
On Memorial Day each May, a service is conducted to pay respect to the Willed Body Program donors and their families.
Education
By Kate Gollahon
May 24, 2023
While the TTU System aimed to cast a spotlight on these individuals and their work, the honorees chose to cast that light onto others, sharing their humble gratitude toward those who helped, guided and inspired them.
Campus Life
By Tyler White
May 23, 2023
TTUHSC hosted commencement ceremonies for its 1,669-member Class of 2023.