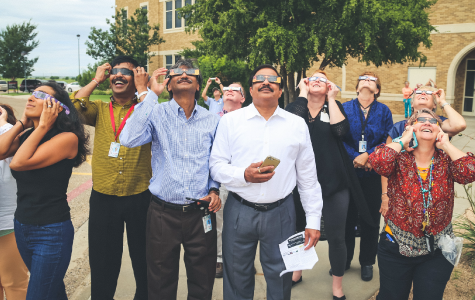 Faculty and staff viewing the eclipse.
TTUHSC staff, faculty and students witnessed a piece of history Aug. 21 by viewing the first total solar eclipse in the contiguous U.S. since 1979.
People lined the Amarillo campus with their protective eyewear to catch a glimpse of the eclipse, which was only partially visible in the Texas Panhandle, though the total solar eclipse could be seen across the entire United States from Lincoln Beach, Oregon to Charleston, South Carolina. NASA says more than 500 million people in the United States and Canada viewed the event, and according to Newsweek, this eclipse was NASA's largest online event in history. The next total solar eclipse visible to Texans will be April 8, 2024.
Richard Jordan, M.D., Amarillo regional dean for the School of Medicine, traveled to Sweetwater, Tennessee with his son, Dana, to catch the eclipse in its totality.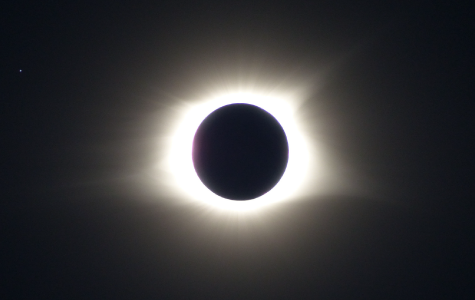 Eclipse photo courtesy: Dana Jordan
"This was such an amazing experience to be able to witness a piece of history," Jordan said. "It was surreal to be surrounded by complete darkness during the middle of the day."
Visit YouTube to watch a time lapse video by Dana of the eclipse from Tennessee.