Pharmacy Researchers receive Travel Funds
Two researchers from the School of Pharmacy's Department of Pharmaceutical Sciences were recently awarded travel scholarships.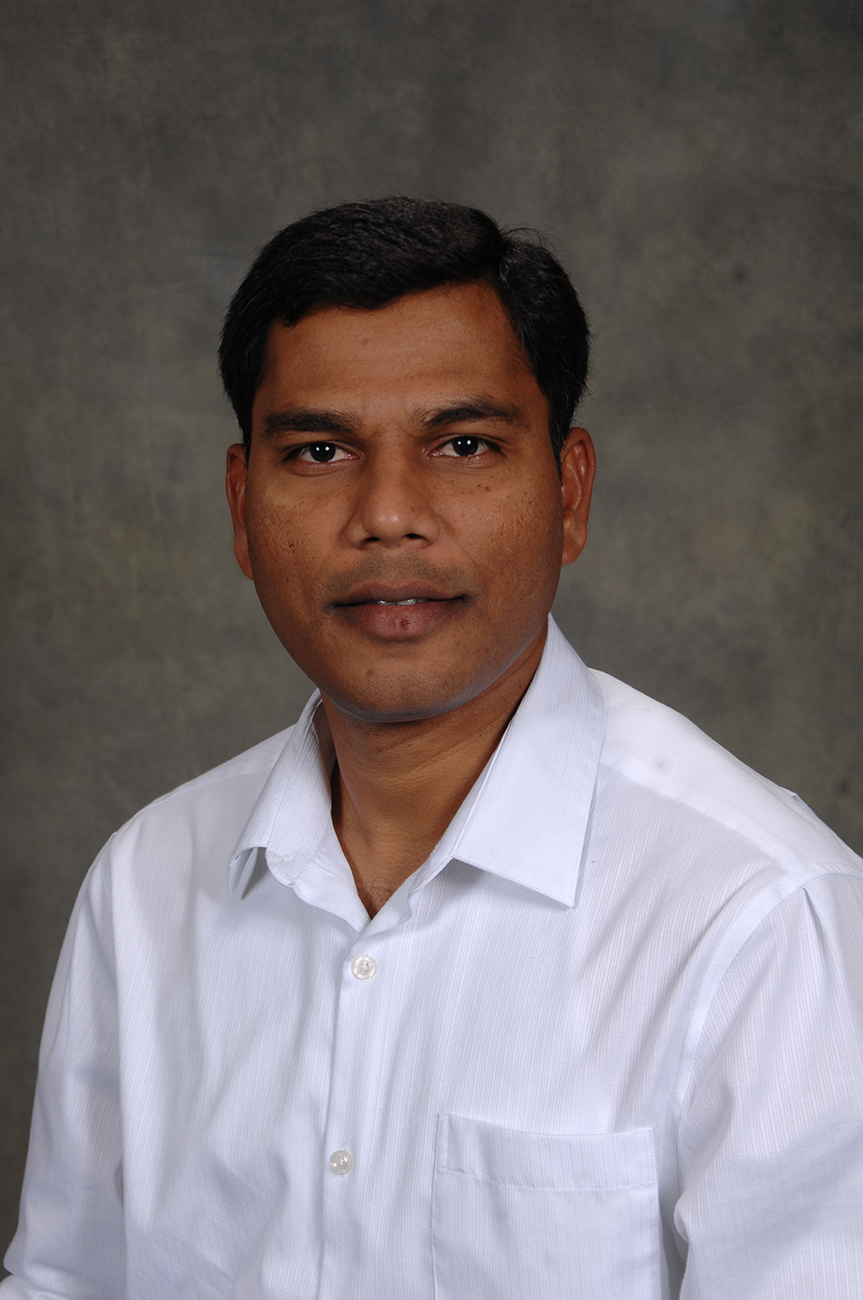 R.K. Samala, Ph.D.
Jee Hyun Park
R.K. Samala, Ph.D., a research assistant professor working in the lab of Quentin Smith, Ph.D., received a $2,500 travel scholarship to attend the PK/PD Modeling Course May 16–18 at The Niagara Falls Conference Center in Niagara Falls, New York. The scholarship is offered by the Buffalo Clinical and Translational Science Award Hub, which is funded by the National Institutes of Health–National Center for Advancing Translational Science.
In addition, Jee Hyun Park, a Ph.D. candidate enrolled in the School of Pharmacy's Graduate Program in Pharmaceutical Sciences, was selected to receive a 2016 Student Travel Award from the International Society for Advancement of Cytometry (ISAC) to attend CYTO 2016 – ISAC's 31st Congress – June 11–15 in Seattle. Park, who works in the lab of Ulrich Bickel, Ph.D., has also been asked to make an oral presentation of her accepted abstract.
Related Stories
By Lori Rice-Spearman, Ph.D., Steven L. Berk, M.D.
March 22, 2022
TTUHSC Celebration of Life Service was held March 25th in remembrance of Tom McGovern, Ed.D.
By Suzanna Cisneros
March 18, 2022
TTUHSC has been named as a Military Friendly® School for 2022-2023. Among graduate schools, TTUHSC ranked fourth in the nation, achieving Gold award status.
By Meaghan Collier
March 17, 2022
On March 16, fourth-year TTUHSC Jerry H. Hodge School of Pharmacy students interested in completing a residency after they graduate in May, learned where they would spend the next stage of their training during the Pharmacy Residency Match Day.
Recent Stories
Education
By School of Health Professions
August 18, 2022
Addiction counseling focuses on helping patients overcome substance use disorders and other unhealthy dependencies.
Health
By Mark Hendricks
August 16, 2022
Ana Montanez, M.D., a pediatrician with Texas Tech Physicians, said there are steps parents can take to help their children—and themselves—transition to the classroom as smoothly as possible.
Education
By Suzanna Cisneros
August 11, 2022
The Texas Tech University System Board of Regents approved the appointments of TTUHSC faculty Sherry Sancibrian and Thomas Hale, Ph.D., R.Ph., as Grover E. Murray Professors.