Preceptors of the Year Honored for 2015-2016
The Office of Experiential Programs places TTUHSC pharmacy students in actual practice settings in or near each of the School of Pharmacy's campus communities in Amarillo, Abilene, Lubbock and Dallas/Fort Worth. The technology-driven program provides these future practitioners with opportunities to interact with real patients and other health care professionals and has earned high marks from both students and preceptors.
Each year, the Office of Experiential Programs and the School of Pharmacy's third- and fourth-year students honor one faculty member and one adjunct faculty member from each campus community with a Preceptor of the Year Award. For the 2015-2016 academic year, Faculty Preceptor of the Year Award honorees include Jaime McCarrell, Pharm.D. (Amarillo); José Vega, Pharm.D. (Abilene); Gary Jean, Pharm.D. (Dallas/Fort Worth); and Craig Cox, Pharm.D. (Lubbock).
The 2015-2016 Adjunct Faculty Preceptors of the Year include Luke Barnett, Pharm.D., Baptist St. Anthony (Amarillo); Amy Perry, R.Ph., Hendrick Medical Center (Abilene); Collin Verheyden, Pharm.D., Parallon Supply Chains, (Dallas/Fort Worth); and Nikki Ogle, Pharm.D., University Medical Center-Southwest Cancer Center (Lubbock).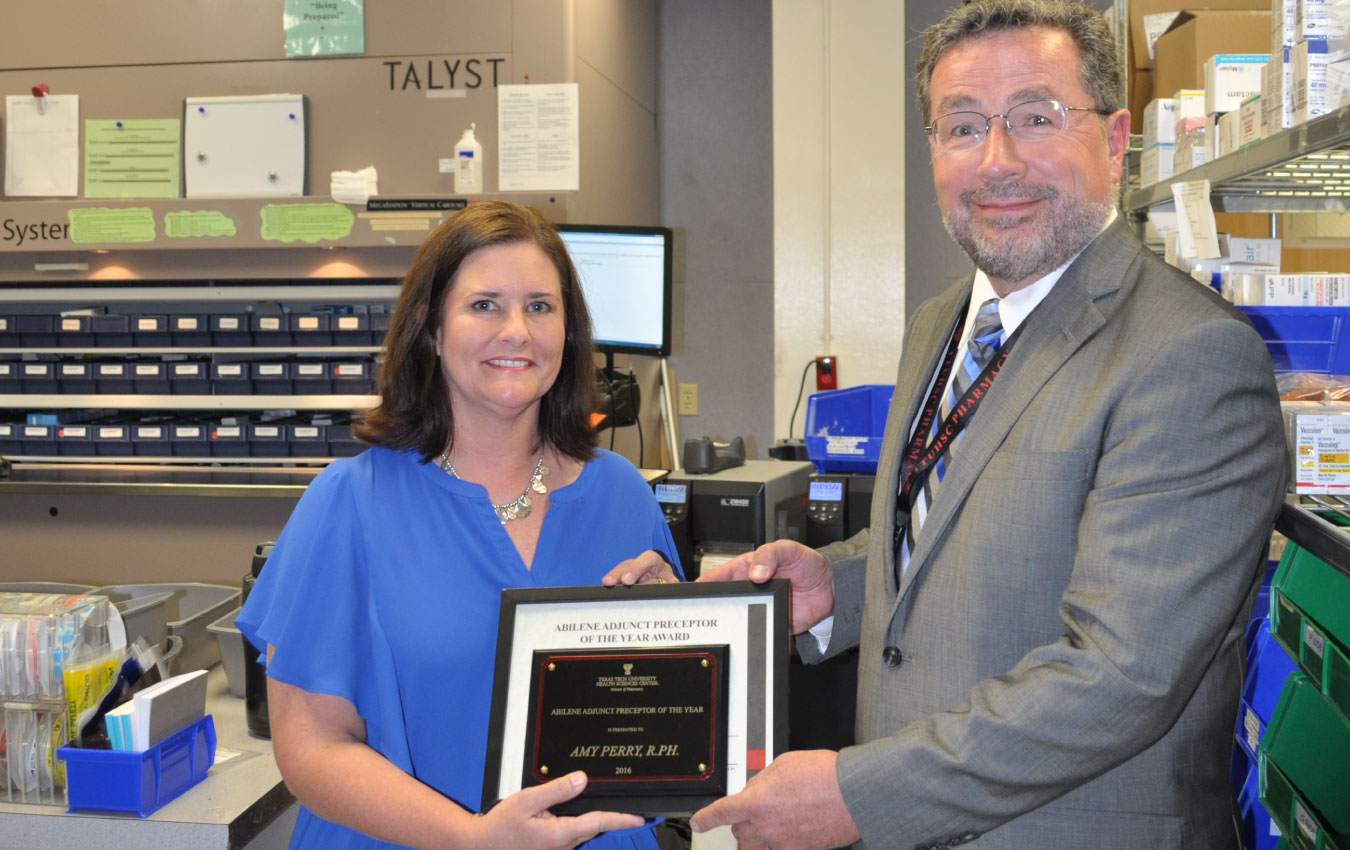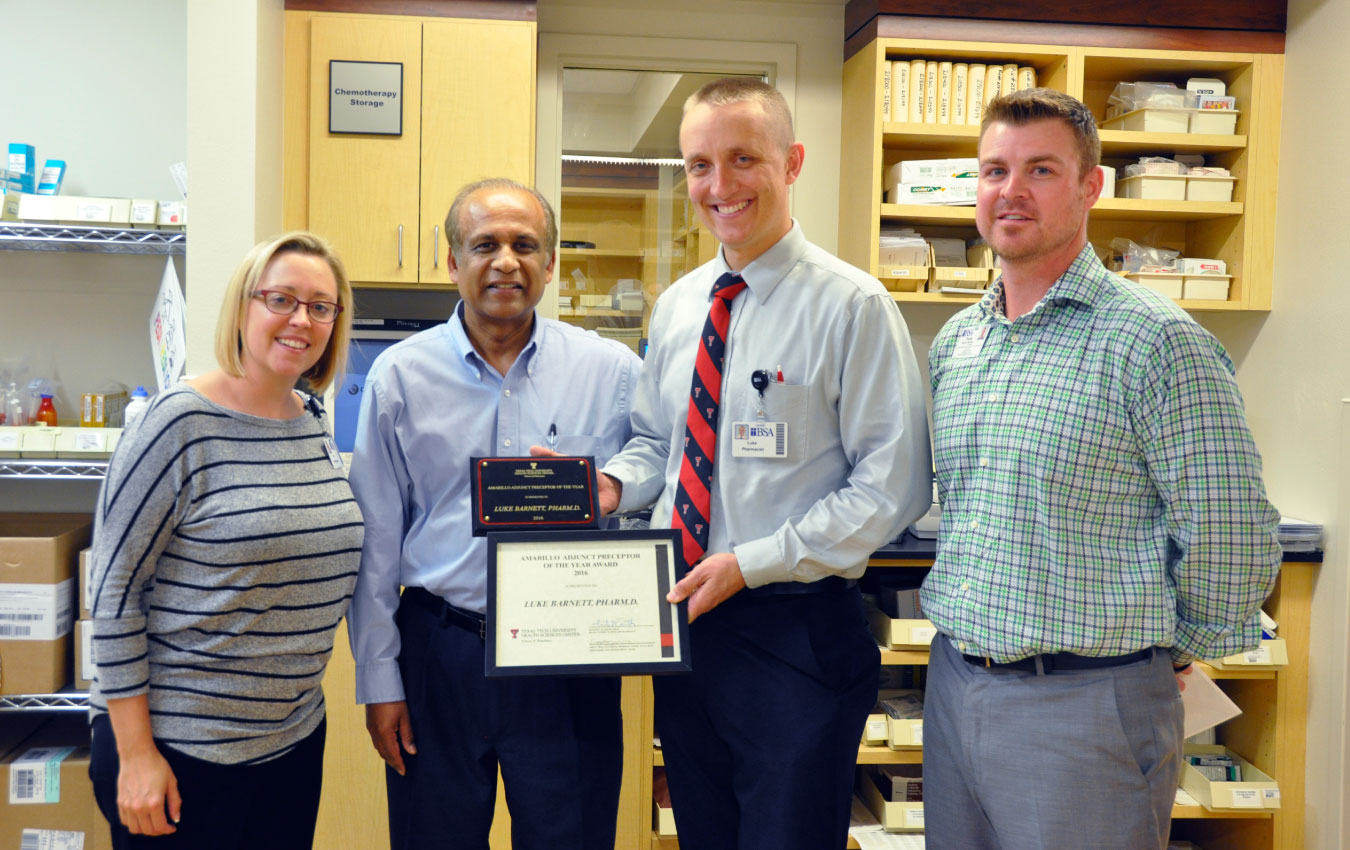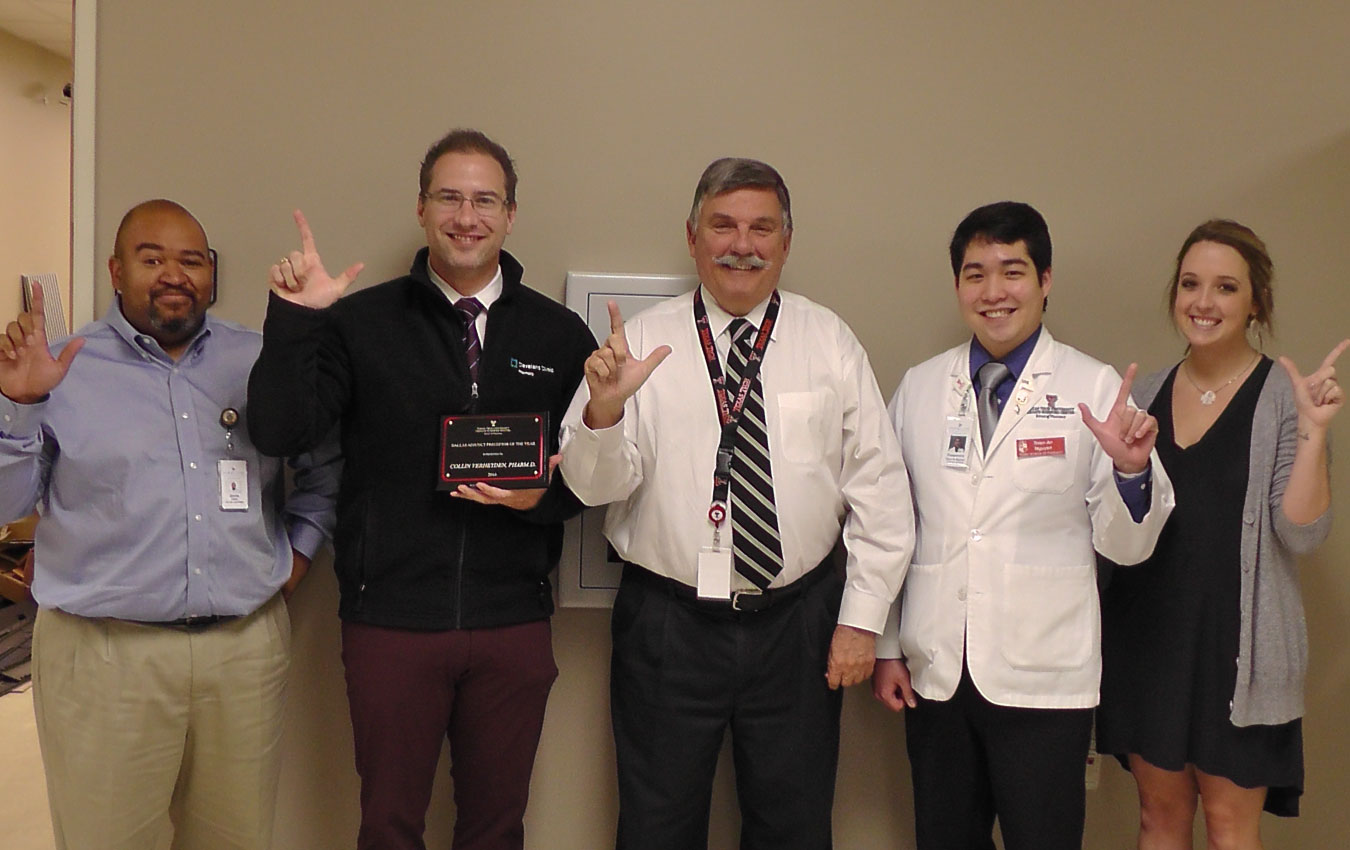 Related Stories
By Lori Rice-Spearman, Ph.D., Steven L. Berk, M.D.
March 22, 2022
TTUHSC Celebration of Life Service was held March 25th in remembrance of Tom McGovern, Ed.D.
By Suzanna Cisneros
March 18, 2022
TTUHSC has been named as a Military Friendly® School for 2022-2023. Among graduate schools, TTUHSC ranked fourth in the nation, achieving Gold award status.
By Meaghan Collier
March 17, 2022
On March 16, fourth-year TTUHSC Jerry H. Hodge School of Pharmacy students interested in completing a residency after they graduate in May, learned where they would spend the next stage of their training during the Pharmacy Residency Match Day.
Recent Stories
Health
By Mark Hendricks
September 29, 2022
CPRIT recently awarded a $1 million prevention grant to Rakhshanda Rahman, M.D., Rebeccah Baucom, M.D., and John Kidwell, M.D., from the TTUHSC School of Medicine.
Research
By Kathryn Dankesreiter (TTU)
September 26, 2022
The Innovation Hub at Research Park today (September 26, 2022) announced the winners of its annual Presidents' Innovative Startup Awards. The award recognizes startups that have a high potential for growth and an economic impact in West Texas.
Education
By Suzanna Cisneros
September 23, 2022
Fifth graders from Bean Elementary School became doctors for a day. The Texas Tech University Health Sciences Center (TTUHSC) Student National Medical Association (SNMA) hosted the Doctors for a Day Minicamp on Sept. 23.