TTUHSC Adds a Department of Public Health and New Master's of Public Health Program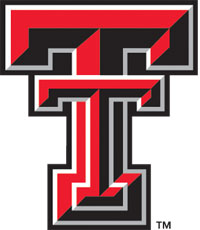 TTUHSC has established a new Department of Public Health and a Master of Public Health Degree Program within the Graduate School of Biomedical Sciences. The new program is aimed at improving the health of people by providing high-quality educational opportunities to students and health care professionals, advocating knowledge through scholarship and research and improving public health practice.
According to the Association of Schools of Public Health, public health challenges have grown, while the public health workforce has diminished since 1980. To meet the increased demand, it is projected the U.S. will need more than 700,000 public health professionals by 2020.
"TTUHSC was chartered to address the health care needs of West Texas and to eliminate rural health disparities," said Billy Philips, Ph.D., MPH, executive vice president and director of the F. Marie Hall Institute for Rural and Community Health. "Through strong relationships with the 14 local and four regional health authorities, we can employ the resources of community education and outreach because the F. Marie Hall Institute is a trusted adviser across the vast diversity of this region. We can leverage that to prepare public health professionals to improve population health outcomes."
Philips added, "There will be discoveries and innovative ways to address chronic and infectious diseases, risk factors of lifestyle and personal choices, environmental threats, health threats from the built environment, biosecurity and preparedness, transformations in health care delivery systems, and many other modern threats to our common good."
The Department of Public Health will be a collaboration among the schools of medicine, allied health sciences, nursing, pharmacy and biomedical sciences and will engage key disciplines at Texas Tech and within the public health practice community. The overall department objective will be to provide a focal point for enhancing collaboration in public health teaching, service and research with a primary emphasis on improving health outcomes in vulnerable populations.
TTUHSC plans to develop a program accredited by the Council on Education for Public Health offering an MPH degree. Within five years, the university hopes to grow the program into a comprehensive School of Public Health with expertise in five core areas of epidemiology, biostatistics, social and behavioral sciences, environmental health science, and health administration and policy.
"In the future, we plan to develop dual degree programs within TTUHSC and with our colleagues at Texas Tech, to include an M.D./MPH, a J.D./MPH, a Master of Nursing/MPH and others," Theresa Byrd, R.N., Dr.P.H., associate dean and chair of the Department of Public Health. "These dual degree programs will allow students to earn an MPH degree simultaneously with a primary degree, giving them a broader population health perspective."
The application deadline for the MPH program is May 1. The first class of 45 students is expected to begin this fall. For more information about the program, contact Beverly Bowen at (806) 743-2604 or beverly.bowen@ttuhsc.edu.
Related Stories
By Lori Rice-Spearman, Ph.D., Steven L. Berk, M.D.
March 22, 2022
TTUHSC Celebration of Life Service was held March 25th in remembrance of Tom McGovern, Ed.D.
By Suzanna Cisneros
March 18, 2022
TTUHSC has been named as a Military Friendly® School for 2022-2023. Among graduate schools, TTUHSC ranked fourth in the nation, achieving Gold award status.
By Meaghan Collier
March 17, 2022
On March 16, fourth-year TTUHSC Jerry H. Hodge School of Pharmacy students interested in completing a residency after they graduate in May, learned where they would spend the next stage of their training during the Pharmacy Residency Match Day.
Recent Stories
Education
By Mark Hendricks
September 23, 2022
Fifth graders from Bean Elementary School became doctors for a day. The Texas Tech University Health Sciences Center (TTUHSC) Student National Medical Association (SNMA) hosted the Doctors for a Day Minicamp on Sept. 23.
Research
By Mark Hendricks
September 22, 2022
Pablo Artigas, Ph.D., from TTHSC's School of Medicine's Department of Cell Physiology and Molecular Biophysics, published a study with his team of collaborators in Nature Communications.
Campus Life
By Mark Hendricks
September 20, 2022
The Texas Panhandle Poison Center (TPPC), managed by the Jerry H. Hodge School of Pharmacy, will host Lubbock's Fall Medication Cleanout™ event October 1.