Regents to Establish Freestanding Graduate School of Biomedical Sciences in El Paso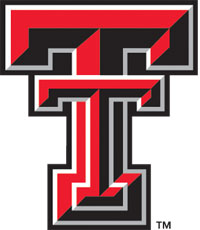 The Texas Tech University System Board of Regents voted today, Aug. 8, to begin the process of establishing a freestanding Graduate School of Biomedical Sciences at TTUHSC EP.
The freestanding graduate school would offer a master's degree and eventually a doctoral degree in biomedical sciences. Currently, the El Paso campus has a regional school offering a master's in biomedical sciences through TTUHSC in Lubbock.
The process will include obtaining the required accreditation and related approvals from regulatory authorities including the Texas Higher Education Coordinating Board and the Southern Association of Colleges and Schools Commission on Colleges.
With the opening of the Paul L. Foster School of Medicine (PLFSOM) in 2009, TTUHSC EP has placed increasing emphasis on biomedical research, particularly in the area of translational medicine. The regional Graduate School of Biomedical Sciences enrolled 14 students last year and is expected to enroll another ten to 15 this year.
"The establishment of this freestanding Graduate School of Biomedical Sciences at El Paso will complement and enhance the existing programs and expand educational opportunities," said TTUHSC EP Founding President and PLFSOM Dean Richard Lange, M.D. "Not only will the program benefit our university, but these biomedical sciences graduates will form an integral part of the workforce in El Paso, which is expected to make huge gains in the area of biomedical research in the near future."
Lastly, the research performed by the graduate students will address the health issues prevalent on the U.S./Mexico border. This new program will help facilitate interactions between basic science researchers and health care providers or bench to bedside discoveries. The new graduate school would become the third school on the TTUHSC EP campus.
Related Stories
By QEP Committee
March 21, 2023
As spring approaches, some people's thoughts turn to gardening. Whether it's a flower garden they desire or a vegetable garden want to have, they begin planning what they'll plant and what they need to do to ensure a successful garden.
By QEP Committee
March 21, 2023
A "growth mindset" accepts that our intelligence and talents can develop over time, and a person with that mindset understands that intelligence and talents can improve through effort and learning.
By Melissa Whitfield
February 13, 2023
Abstaining from drug abuse and an early diagnosis of familial hypercholesterolemia (high cholesterol) can help prevent heart disease.
Recent Stories
Education
By Kate Gollahon
May 29, 2023
On Memorial Day each May, a service is conducted to pay respect to the Willed Body Program donors and their families.
Education
By Kate Gollahon
May 24, 2023
While the TTU System aimed to cast a spotlight on these individuals and their work, the honorees chose to cast that light onto others, sharing their humble gratitude toward those who helped, guided and inspired them.
Campus Life
By Tyler White
May 23, 2023
TTUHSC hosted commencement ceremonies for its 1,669-member Class of 2023.