Regents to Establish Freestanding Graduate School of Biomedical Sciences in El Paso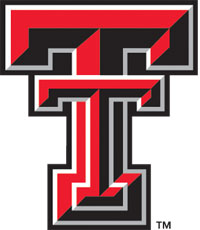 The Texas Tech University System Board of Regents voted today, Aug. 8, to begin the process of establishing a freestanding Graduate School of Biomedical Sciences at TTUHSC EP.
The freestanding graduate school would offer a master's degree and eventually a doctoral degree in biomedical sciences. Currently, the El Paso campus has a regional school offering a master's in biomedical sciences through TTUHSC in Lubbock.
The process will include obtaining the required accreditation and related approvals from regulatory authorities including the Texas Higher Education Coordinating Board and the Southern Association of Colleges and Schools Commission on Colleges.
With the opening of the Paul L. Foster School of Medicine (PLFSOM) in 2009, TTUHSC EP has placed increasing emphasis on biomedical research, particularly in the area of translational medicine. The regional Graduate School of Biomedical Sciences enrolled 14 students last year and is expected to enroll another ten to 15 this year.
"The establishment of this freestanding Graduate School of Biomedical Sciences at El Paso will complement and enhance the existing programs and expand educational opportunities," said TTUHSC EP Founding President and PLFSOM Dean Richard Lange, M.D. "Not only will the program benefit our university, but these biomedical sciences graduates will form an integral part of the workforce in El Paso, which is expected to make huge gains in the area of biomedical research in the near future."
Lastly, the research performed by the graduate students will address the health issues prevalent on the U.S./Mexico border. This new program will help facilitate interactions between basic science researchers and health care providers or bench to bedside discoveries. The new graduate school would become the third school on the TTUHSC EP campus.
Related Stories
By Lori Rice-Spearman, Ph.D., Steven L. Berk, M.D.
March 22, 2022
TTUHSC Celebration of Life Service was held March 25th in remembrance of Tom McGovern, Ed.D.
By Suzanna Cisneros
March 18, 2022
TTUHSC has been named as a Military Friendly® School for 2022-2023. Among graduate schools, TTUHSC ranked fourth in the nation, achieving Gold award status.
By Meaghan Collier
March 17, 2022
On March 16, fourth-year TTUHSC Jerry H. Hodge School of Pharmacy students interested in completing a residency after they graduate in May, learned where they would spend the next stage of their training during the Pharmacy Residency Match Day.
Recent Stories
Education
By Kate Gollahon
October 07, 2022
APRN student Lori Kenny's journey to nursing began at only 12 years old. After her mother's stage IV breast cancer diagnosis, Kenny started to help with home health care.
Health
By Veronica L. Estrada, DNP, R.N
October 07, 2022
Breast cancer is the second most common cancer and the second leading cause of cancer deaths among women in the United States.
Health
By Suzanna Cisneros
October 07, 2022
TTUHSC School of Medicine students will host a Women's Health Day free clinic from 10 a.m. to 1 p.m. Nov. 5 at The Free Clinic located at Lubbock Impact, 2707 34th St.