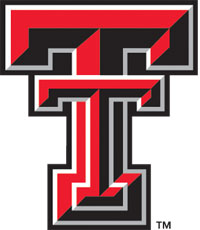 The Texas Tech University System Board of Regents voted today, Aug. 8, to begin the process of establishing a freestanding Graduate School of Biomedical Sciences at TTUHSC EP.
The freestanding graduate school would offer a master's degree and eventually a doctoral degree in biomedical sciences. Currently, the El Paso campus has a regional school offering a master's in biomedical sciences through TTUHSC in Lubbock.
The process will include obtaining the required accreditation and related approvals from regulatory authorities including the Texas Higher Education Coordinating Board and the Southern Association of Colleges and Schools Commission on Colleges.
With the opening of the Paul L. Foster School of Medicine (PLFSOM) in 2009, TTUHSC EP has placed increasing emphasis on biomedical research, particularly in the area of translational medicine. The regional Graduate School of Biomedical Sciences enrolled 14 students last year and is expected to enroll another ten to 15 this year.
"The establishment of this freestanding Graduate School of Biomedical Sciences at El Paso will complement and enhance the existing programs and expand educational opportunities," said TTUHSC EP Founding President and PLFSOM Dean Richard Lange, M.D. "Not only will the program benefit our university, but these biomedical sciences graduates will form an integral part of the workforce in El Paso, which is expected to make huge gains in the area of biomedical research in the near future."
Lastly, the research performed by the graduate students will address the health issues prevalent on the U.S./Mexico border. This new program will help facilitate interactions between basic science researchers and health care providers or bench to bedside discoveries. The new graduate school would become the third school on the TTUHSC EP campus.