Professor to Lead State's Alzheimer's Research Effort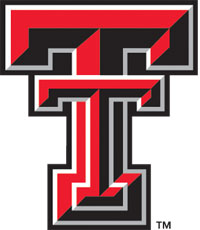 The Texas Council on Alzheimer's Disease and Related Disorders (TCADRD) recently announced the selection of Paula Grammas, Ph.D., as director of the Texas Alzheimer's Research and Care Consortium (TARCC). Grammas is currently the executive director of the Garrison Institute on Aging and professor of the Department of Neurology in the School of Medicine at TTUHSC in Lubbock.
"Dr. Grammas brings a wealth of experience to TARCC and a level of excellence and commitment that will most certainly benefit Texas's investment in Alzheimer's disease research," said Council Chair Debbie Hanna. "On behalf of the members of TCADRD, we cannot be more pleased with Dr. Grammas' decision to lead TARCC, and we look forward to working with her. We are also pleased that Dr. Tedd Mitchell welcomes this enhanced relationship between the state research consortium and TTUHSC."
Grammas received her Ph.D. in pathology from Wayne State University in Detroit. Prior to accepting the position with TTUHSC, she served as the director of the University of Oklahoma's Center for Neuroscience. She also held the Presbyterian Health Foundation Endowed Chair in Neuroscience and was adjunct professor of cell biology, geriatrics, psychology and behavioral science at the University of Oklahoma Health Sciences Center in Oklahoma City. Grammas is nationally recognized for her pioneering research into the role that blood vessels and inflammation play in the development of diseases, including Alzheimer's disease, diabetes and atherosclerosis.
She holds the Mildred and Shirley Garrison Chair in Aging and her previous awards include the Presbyterian Health Foundation Chair in Neuroscience Award for Outstanding Achievement in Alzheimer's Research, the Alzheimer's Association Zenith Fellows Award, the Alzheimer's Research Award from the Fraternal Order of Eagles and the Chancellor's Research Award. Grammas has published more than 135 peer-reviewed papers and has been continuously funded by the National Institutes of Health since 1990. In addition to her support from the National Institutes of Health, she has secured funding for her work from the Alzheimer's Association, the American Foundation for AIDS Research, the Presbyterian Health Foundation and the Wilson Foundation. She has received more than $15 million in peer-reviewed funding.
As consortium director, Grammas will lead and provide overall strategic direction and technical oversight to TARCC in its research, clinical care and educational strategic goals; direct legislative reporting and TARCC communications; oversee fiscal management; lead TARCC in its collaborative research efforts, and manage technical and professional staff.
Established in 2002 to serve as a leader in Alzheimer's disease research, TARCC is collaboration between six of the state's leading medical research institutions to improve early diagnosis, treatment and prevention of Alzheimer's disease, Baylor College of Medicine, Texas Tech University Health Sciences Center, the University of North Texas Health Science Center, Texas A&M Health Science Center The University of Texas Health Science Center at San Antonio and The University of Texas Southwestern Medical Center.
Since its inception, TARCC has recruited more than 2,000 volunteers from across the state to participate in cutting-edge research to isolate and identify genetic factors associated with the onset of Alzheimer's disease, and biological markers for inflammation, cardiovascular disease, risk factors for heart disease, and diabetes that impact the development and progression of Alzheimer's disease.
Related Stories
By Melissa Whitfield
February 13, 2023
Abstaining from drug abuse and an early diagnosis of familial hypercholesterolemia (high cholesterol) can help prevent heart disease.
By Lori Rice-Spearman, Ph.D., Steven L. Berk, M.D.
March 22, 2022
TTUHSC Celebration of Life Service was held March 25th in remembrance of Tom McGovern, Ed.D.
By Suzanna Cisneros
March 18, 2022
TTUHSC has been named as a Military Friendly® School for 2022-2023. Among graduate schools, TTUHSC ranked fourth in the nation, achieving Gold award status.
Recent Stories
Education
By Meaghan Collier
March 17, 2023
TTUHSC Amarillo medical students participated in Match Day Friday, March 17.
Education
By Suzanna Cisneros
March 17, 2023
TTUHSC medical students participated in Match Day Friday, March 17.
Education
By Meaghan Collier
March 16, 2023
On March 15, TTUHSC Jerry H. Hodge School of Pharmacy students interested in completing a residency after they graduate learned where they would spend the next stage of their training.