Big Country Growth: Abilene Accepts $300K Gift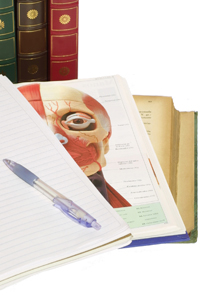 The gift from United Supermarkets will allow increased student enrollment and, in turn, economic growth in Abilene.
The School of Nursing at Abilene has accepted a $300,000 gift from United Supermarkets LLC, in support of the School of Nursing expansion.
The gift is part of a $3 million commitment made by United in December 2011 to support the School of Nursing and establish endowed scholarship programs on the graduate and undergraduate levels.
"With strong supporters like United Supermarkets, together we can continue to grow and work to improve the future of Texas citizens," said President Tedd L. Mitchell, M.D.
Matt Bumstead, co-president of United Supermarkets LLC, and fourth-generation member of the ownership family, said United Supermarkets is extremely proud of the company's longstanding partnership with the Texas Tech University System.
"United has always stood for enhancing the lives of the communities we serve," Bumstead said. "We have a passion for young people and a nearly century-old commitment to supporting their education. We are thrilled to join with Texas Tech in helping make a top-notch college education possible for young people across our area for many years to come."
TTUHSC opened a new School of Nursing building in Abilene in March. Hendrick Health System helped construct the facility.
The school expanded its traditional Bachelor of Science in Nursing program to Abilene in May 2009. In March 2008, the School of Nursing partnered with Hendrick Health System to establish a Web-based second-degree nursing program in Abilene. Students gain clinical experience at Hendrick Medical Center and in local community-based agencies and clinics.
"Abilene is a unique city and I feel fortunate to be a part of it," said Pearl Merritt, Ed.D., R.N., regional dean of the School of Nursing at Abilene. "We have outstanding leaders in our community that strive to make it a better place to live and thrive. United Supermarkets' gift will allow increased growth in our student population which further contributes to Abilene's economic growth."
Texas and the nation are facing a critical shortage of registered nurses (RNs). To meet projected demands for RNs, Texas licensure educational programs must generate 15,199 new graduates by 2013 and 25,870 by 2020, according to the Texas Department of State Health Services.
There are currently 100 students enrolled in the School of Nursing at Abilene. It is anticipated that the school will have an enrollment of an additional 104 students by 2015. Other programs available to Abilene and area residents are the online RN to BSN program and various graduate programs.
Related Stories
By QEP Committee
March 21, 2023
As spring approaches, some people's thoughts turn to gardening. Whether it's a flower garden they desire or a vegetable garden want to have, they begin planning what they'll plant and what they need to do to ensure a successful garden.
By QEP Committee
March 21, 2023
A "growth mindset" accepts that our intelligence and talents can develop over time, and a person with that mindset understands that intelligence and talents can improve through effort and learning.
By Melissa Whitfield
February 13, 2023
Abstaining from drug abuse and an early diagnosis of familial hypercholesterolemia (high cholesterol) can help prevent heart disease.
Recent Stories
Education
By Suzanna Cisneros
December 07, 2023
HACU announced Sonya Castro-Quirino, D.Bioethics, TTUHSC vice president of Office of Institutional Compliance, as one of the 50 fellows of HACU's Leadership Academy/La Academia de Liderazgo.
Campus Life
By Samantha White via TAFP news release
December 05, 2023
Ronald L. Cook, DO, MBA, of Lubbock, Texas, was named the 2023 Texas Family Physician of the Year during TAFP's Annual Session and Primary Care Summit in Grapevine on Nov. 11.
Research
By Mark Hendricks
November 16, 2023
Ninh (Irene) La-Beck, Pharm.D., with the TTUHSC Jerry H. Hodge School of Pharmacy, received a five-year, $2.49 million grant to investigate how nanoparticles interact with the immune system and cancer.