Big Country Growth: Abilene Accepts $300K Gift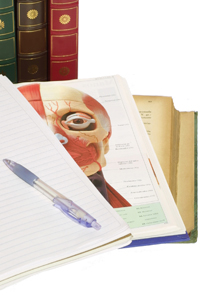 The gift from United Supermarkets will allow increased student enrollment and, in turn, economic growth in Abilene.
The School of Nursing at Abilene has accepted a $300,000 gift from United Supermarkets LLC, in support of the School of Nursing expansion.
The gift is part of a $3 million commitment made by United in December 2011 to support the School of Nursing and establish endowed scholarship programs on the graduate and undergraduate levels.
"With strong supporters like United Supermarkets, together we can continue to grow and work to improve the future of Texas citizens," said President Tedd L. Mitchell, M.D.
Matt Bumstead, co-president of United Supermarkets LLC, and fourth-generation member of the ownership family, said United Supermarkets is extremely proud of the company's longstanding partnership with the Texas Tech University System.
"United has always stood for enhancing the lives of the communities we serve," Bumstead said. "We have a passion for young people and a nearly century-old commitment to supporting their education. We are thrilled to join with Texas Tech in helping make a top-notch college education possible for young people across our area for many years to come."
TTUHSC opened a new School of Nursing building in Abilene in March. Hendrick Health System helped construct the facility.
The school expanded its traditional Bachelor of Science in Nursing program to Abilene in May 2009. In March 2008, the School of Nursing partnered with Hendrick Health System to establish a Web-based second-degree nursing program in Abilene. Students gain clinical experience at Hendrick Medical Center and in local community-based agencies and clinics.
"Abilene is a unique city and I feel fortunate to be a part of it," said Pearl Merritt, Ed.D., R.N., regional dean of the School of Nursing at Abilene. "We have outstanding leaders in our community that strive to make it a better place to live and thrive. United Supermarkets' gift will allow increased growth in our student population which further contributes to Abilene's economic growth."
Texas and the nation are facing a critical shortage of registered nurses (RNs). To meet projected demands for RNs, Texas licensure educational programs must generate 15,199 new graduates by 2013 and 25,870 by 2020, according to the Texas Department of State Health Services.
There are currently 100 students enrolled in the School of Nursing at Abilene. It is anticipated that the school will have an enrollment of an additional 104 students by 2015. Other programs available to Abilene and area residents are the online RN to BSN program and various graduate programs.
Related Stories
By Lori Rice-Spearman, Ph.D., Steven L. Berk, M.D.
March 22, 2022
TTUHSC Celebration of Life Service was held March 25th in remembrance of Tom McGovern, Ed.D.
By Suzanna Cisneros
March 18, 2022
TTUHSC has been named as a Military Friendly® School for 2022-2023. Among graduate schools, TTUHSC ranked fourth in the nation, achieving Gold award status.
By Meaghan Collier
March 17, 2022
On March 16, fourth-year TTUHSC Jerry H. Hodge School of Pharmacy students interested in completing a residency after they graduate in May, learned where they would spend the next stage of their training during the Pharmacy Residency Match Day.
Recent Stories
Education
By Mark Hendricks
September 23, 2022
Fifth graders from Bean Elementary School became doctors for a day. The Texas Tech University Health Sciences Center (TTUHSC) Student National Medical Association (SNMA) hosted the Doctors for a Day Minicamp on Sept. 23.
Research
By Mark Hendricks
September 22, 2022
Pablo Artigas, Ph.D., from TTHSC's School of Medicine's Department of Cell Physiology and Molecular Biophysics, published a study with his team of collaborators in Nature Communications.
Campus Life
By Mark Hendricks
September 20, 2022
The Texas Panhandle Poison Center (TPPC), managed by the Jerry H. Hodge School of Pharmacy, will host Lubbock's Fall Medication Cleanout™ event October 1.