Abilene Nursing Building Officially Opens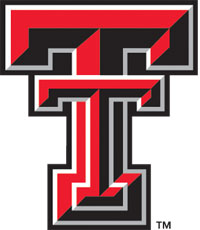 TTUHSC has officially opened a new nursing facility at the Abilene campus.
The university secured funding to begin construction on the new School of Nursing building in April. Hendrick Health System helped construct the facility.
"The Abilene has always been a strong supporter of TTUHSC, and this new facility is an example of the community's commitment to health care education," said President Tedd L. Mitchell, M.D. "We look forward to continuing the growth of our university in Abilene and further collaboration with this great community to provide quality health care education to students and care to patients in the Big Country."
In March 2008, the School of Nursing partnered with Hendrick Health System to establish a Web-based second-degree nursing program in Abilene. Students gain clinical experience at Hendrick Medical Center and in local community-based agencies and clinics. The school expanded its traditional bachelor of science in nursing program to Abilene in May 2009.
"The new state-of-the-art School of Nursing building is further proof of TTUHSC's outstanding growth and progress," said Chancellor Kent Hance. "The Abilene community has played an integral role in our institution's continued success, and we are grateful for the continued support and hard work."
The School of Nursing in Abilene serves as a valuable contribution to the health care field, said Pearl Merritt, Ed.D., R.N., regional dean of the School of Nursing in Abilene. Students come to Abilene from Dallas, San Antonio, Houston and various other areas of Texas to attend TTUHSC, and many choose to stay in Abilene after graduation.
"Abilene is becoming a health care hub that is so crucial to the surrounding communities, and as a dean of the School of Nursing, I feel fortunate to play an important role in making this happen," Merritt said. "Our new School of Nursing will be a great asset to the community and we strive to give back in various ways."
There are currently 100 students enrolled in the School of Nursing in Abilene. It is anticipated that the school will have an enrollment of an additional 104 students by 2015. Other programs available to Abilene and area residents are the online RN to BSN program and various graduate programs.
Gallery
Related Stories
By QEP Committee
March 21, 2023
As spring approaches, some people's thoughts turn to gardening. Whether it's a flower garden they desire or a vegetable garden want to have, they begin planning what they'll plant and what they need to do to ensure a successful garden.
By QEP Committee
March 21, 2023
A "growth mindset" accepts that our intelligence and talents can develop over time, and a person with that mindset understands that intelligence and talents can improve through effort and learning.
By Melissa Whitfield
February 13, 2023
Abstaining from drug abuse and an early diagnosis of familial hypercholesterolemia (high cholesterol) can help prevent heart disease.
Recent Stories
Education
By Suzanna Cisneros
December 07, 2023
HACU announced Sonya Castro-Quirino, D.Bioethics, TTUHSC vice president of Office of Institutional Compliance, as one of the 50 fellows of HACU's Leadership Academy/La Academia de Liderazgo.
Campus Life
By Samantha White via TAFP news release
December 05, 2023
Ronald L. Cook, DO, MBA, of Lubbock, Texas, was named the 2023 Texas Family Physician of the Year during TAFP's Annual Session and Primary Care Summit in Grapevine on Nov. 11.
Research
By Mark Hendricks
November 16, 2023
Ninh (Irene) La-Beck, Pharm.D., with the TTUHSC Jerry H. Hodge School of Pharmacy, received a five-year, $2.49 million grant to investigate how nanoparticles interact with the immune system and cancer.