Abilene Nursing Building Officially Opens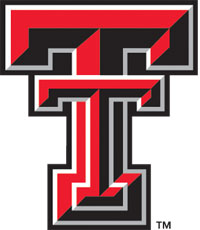 TTUHSC has officially opened a new nursing facility at the Abilene campus.
The university secured funding to begin construction on the new School of Nursing building in April. Hendrick Health System helped construct the facility.
"The Abilene has always been a strong supporter of TTUHSC, and this new facility is an example of the community's commitment to health care education," said President Tedd L. Mitchell, M.D. "We look forward to continuing the growth of our university in Abilene and further collaboration with this great community to provide quality health care education to students and care to patients in the Big Country."
In March 2008, the School of Nursing partnered with Hendrick Health System to establish a Web-based second-degree nursing program in Abilene. Students gain clinical experience at Hendrick Medical Center and in local community-based agencies and clinics. The school expanded its traditional bachelor of science in nursing program to Abilene in May 2009.
"The new state-of-the-art School of Nursing building is further proof of TTUHSC's outstanding growth and progress," said Chancellor Kent Hance. "The Abilene community has played an integral role in our institution's continued success, and we are grateful for the continued support and hard work."
The School of Nursing in Abilene serves as a valuable contribution to the health care field, said Pearl Merritt, Ed.D., R.N., regional dean of the School of Nursing in Abilene. Students come to Abilene from Dallas, San Antonio, Houston and various other areas of Texas to attend TTUHSC, and many choose to stay in Abilene after graduation.
"Abilene is becoming a health care hub that is so crucial to the surrounding communities, and as a dean of the School of Nursing, I feel fortunate to play an important role in making this happen," Merritt said. "Our new School of Nursing will be a great asset to the community and we strive to give back in various ways."
There are currently 100 students enrolled in the School of Nursing in Abilene. It is anticipated that the school will have an enrollment of an additional 104 students by 2015. Other programs available to Abilene and area residents are the online RN to BSN program and various graduate programs.
Gallery
Related Stories
By Lori Rice-Spearman, Ph.D., Steven L. Berk, M.D.
March 22, 2022
TTUHSC Celebration of Life Service was held March 25th in remembrance of Tom McGovern, Ed.D.
By Suzanna Cisneros
March 18, 2022
TTUHSC has been named as a Military Friendly® School for 2022-2023. Among graduate schools, TTUHSC ranked fourth in the nation, achieving Gold award status.
By Meaghan Collier
March 17, 2022
On March 16, fourth-year TTUHSC Jerry H. Hodge School of Pharmacy students interested in completing a residency after they graduate in May, learned where they would spend the next stage of their training during the Pharmacy Residency Match Day.
Recent Stories
Health
By Mark Hendricks
September 29, 2022
CPRIT recently awarded a $1 million prevention grant to Rakhshanda Rahman, M.D., Rebeccah Baucom, M.D., and John Kidwell, M.D., from the TTUHSC School of Medicine.
Research
By Kathryn Dankesreiter (TTU)
September 26, 2022
The Innovation Hub at Research Park today (September 26, 2022) announced the winners of its annual Presidents' Innovative Startup Awards. The award recognizes startups that have a high potential for growth and an economic impact in West Texas.
Education
By Suzanna Cisneros
September 23, 2022
Fifth graders from Bean Elementary School became doctors for a day. The Texas Tech University Health Sciences Center (TTUHSC) Student National Medical Association (SNMA) hosted the Doctors for a Day Minicamp on Sept. 23.