Chancellor's Council Announces Distinguished Awards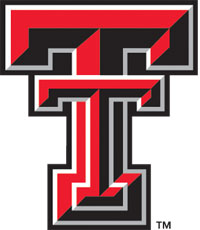 For the past 13 years, the Texas Tech University System Chancellor's Council has recognized the most innovative and dedicated faculty throughout the system with its highest honors.
Awarded to four faculty at TTUHSC and eight faculty at Texas Tech, the 2013 Chancellor's Council Distinguished Teaching, Research and Commercialization Awards are presented to top researchers and professors who are making a difference in the world. These individuals are world-renowned experts in their fields and continue to drive the Texas Tech University System forward.
Distinguished Research Award Recipients
Guillermo Altenberg, Ph.D., is a professor and vice chairman of the Department of Cell Physiology & Molecular Biophysics. Joining the university in 2007, his research has solved the crystal structure of a nucleotide-binding domain dimer, developed a novel spectroscopic technique and secured more than $4.4 million in external grants from the National Institutes of Health (NIH), the American Heart Association, the Cancer Prevention and Research Institute of Texas and many others. An author of 57 published papers and 13 reviews and book chapters, Altenberg received his Ph.D. and medical degree from the University of Buenos Aires in Argentina.
Ina L. Urbatsch, Ph.D., is an associate professor in the Department of Cell Biology & Biochemistry. Securing nearly $3.8 million in external funding including grants through the NIH, the Department of Defense and the Cystic Fibrosis. Foundation, her research examines transmembrane proteins associated with many human disorders like cystic fibrosis and multidrug resistance (MDR) of cancers. Based on her expertise in protein engineering and to produce large amounts of recombinant protein in vitro, Urbatsch's lab has led the way on structural characterization of MDR transporters. Her work has resulted in 41 peer reviewed papers in high impact journals, including in collaboration with the Chang laboratory, a Science paper on the structure of P-Glycoprotein, the first ever structure of a mammalian ATP-binding cassette transporter that has been cited more than 500 times in just four years. Urbatsch joined the Graduate School of Biomedical Sciences in 2003 and received her Ph.D. in chemistry and biochemistry from the University of Kaiserslautern in Germany.
Distinguished Teaching Award Recipients
Rubini Pasupathy, Ph.D. is an assistant professor in the School of Allied Health Sciences. Joining the university in 2003, she has taught in both undergraduate and graduate programs in the Department of Clinical Administration & Rehabilitation Counseling, receiving the Teacher of the Year award from the Student Senate multiple times. A fellow of the American College of Health Care Executives, she has published in the areas of health care policy and delivery, as well as research and clinical self-efficacy among health care professions. Pasupathy received her bachelor's degree in sociology, her master's degree in business administration and her Ph.D. in higher education administration from Texas Tech.
Distinguished Commercialization Award Recipient
Ted W. Reid, Ph.D., is a professor and vice chairman of the Department of Ophthalmology & Visual Sciences and serves as the director of Ocular Cell Biology. A founding scientist of the company Selenium Ltd., Reid co-developed a technology called SeLect that prevents the formation of biofilms and the spread of infectious bacteria when added to polymer surfaces and medical devices. Protected by seven issued patents and multiple U.S. and international patent applications, SeLect helps save lives, offers cellular control across industries and cuts medical and other expenses. With TTUHSC for more than two decades, Reid received his bachelor's degree from Occidental College in Los Angeles, his master's degree from the University of Arizona and his Ph.D. from the University of California at Los Angeles.
Related Stories
By QEP Committee
March 21, 2023
As spring approaches, some people's thoughts turn to gardening. Whether it's a flower garden they desire or a vegetable garden want to have, they begin planning what they'll plant and what they need to do to ensure a successful garden.
By QEP Committee
March 21, 2023
A "growth mindset" accepts that our intelligence and talents can develop over time, and a person with that mindset understands that intelligence and talents can improve through effort and learning.
By Melissa Whitfield
February 13, 2023
Abstaining from drug abuse and an early diagnosis of familial hypercholesterolemia (high cholesterol) can help prevent heart disease.
Recent Stories
Campus Life
By Suzanna Cisneros
September 26, 2023
TTUHSC announced the establishment of the TTUHSC Institute of Telehealth and Digital Innovation with a ribbon-cutting ceremony.
Education
By Tyler White
September 25, 2023
For the first time, TTUHSC has received a Veterans Education Excellence Recognition Award (VEERA) from the Texas Veterans Commission.
Research
By Mark Hendricks
September 25, 2023
TTUHSC School of Medicine researchers delved into the intricate interplay of biological, psychosocial and environmental factors that may influence healthy cognitive aging.