Rodríguez and Gonzalez Pass Standalone TTUHSC El Paso Bill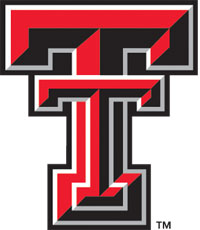 The Texas House passed S.B. 120, authored by state Sen. José Rodríguez and sponsored by state Rep. Naomi Gonzalez. The bill, which establishes the TTUHSC El Paso as a standalone university within the Texas Tech University System, was the top legislative priority for the El Paso delegation this legislative session.
"Today represents the culmination of two decades of hard work and close collaboration by our community and the Texas Tech University System," said Rodríguez. "Establishing an independent health sciences university is a key element of our community's educational, health care, and economic development strategies."
"This is a great victory for District 76 and the El Paso region. Texas Tech University Health Sciences Center at El Paso as a stand-alone university will help address the specific needs of the population along the El Paso border," said Gonzalez. "The stand-alone will improve access and quality of health care for the El Paso community and region."
In plain language, the bill establishes TTUHSC El Paso as an independent health sciences university with its own president and administration, schools with degree-granting authority, and greater local engagement in key hiring and funding decisions.
The move takes on greater significance given its role in regional priorities. It will continue to promote access to health care, attract more doctors and other health care professionals, research diseases that affect Latino and border populations, and spur economic development through its key role in the Medical Center of the Americas.
As an independent health sciences university, TTUHSC El Paso will focus on research priorities like diseases that affect Latinos and border populations. In addition, the Paul L. Foster School of Medicine, which will graduate its first class of doctors in May, and its companion, the Gayle Greve Hunt School of Nursing, will reduce the regional shortage of health care professionals and provide quality health care in a medically underserved area.
"We're excited to be this close to the finish line," said Texas Tech University System Chancellor Kent Hance. "First and foremost, I would like to recognize the hard work and dedication of the bill's primary authors, Senator José Rodríguez and Representative Naomi Gonzalez. Without them, this bill would not be a reality.
"Senator Rodríguez got the bill to the House very quickly, and Representative Gonzalez secured over 100 co-authors in the House a formidable challenge for any member.
"I also want to compliment the rest of the El Paso delegation. They supported the authors and worked the floor in support of the bill. Representatives Marisa Márquez, Joe Moody, Joe Pickett and Mary Gonzalez all played valuable roles. A sincere thanks goes out to all of them.
"This bill represents the progression of our efforts in El Paso, which began in the legislature in 1969, and signifies our commitment to the region. We're looking forward to a bright future in El Paso."
S.B. 120 passed the Senate 30-1 and the House 141-3.
In March 2012, the Texas Tech University System Board of Regents voted to initiate the process of establishing a freestanding health sciences university with degree granting authority in El Paso. The new university will join Texas Tech, TTUHSC and Angelo State University as the fourth component of the Texas Tech University System.
Related
Paul L. Foster School of Medicine Receives Accreditation
Gayle Greve Hunt School of Nursing Selects Dean
Related Stories
By QEP Committee
March 21, 2023
As spring approaches, some people's thoughts turn to gardening. Whether it's a flower garden they desire or a vegetable garden want to have, they begin planning what they'll plant and what they need to do to ensure a successful garden.
By QEP Committee
March 21, 2023
A "growth mindset" accepts that our intelligence and talents can develop over time, and a person with that mindset understands that intelligence and talents can improve through effort and learning.
By Melissa Whitfield
February 13, 2023
Abstaining from drug abuse and an early diagnosis of familial hypercholesterolemia (high cholesterol) can help prevent heart disease.
Recent Stories
Education
By Kate Gollahon
May 29, 2023
On Memorial Day each May, a service is conducted to pay respect to the Willed Body Program donors and their families.
Education
By Kate Gollahon
May 24, 2023
While the TTU System aimed to cast a spotlight on these individuals and their work, the honorees chose to cast that light onto others, sharing their humble gratitude toward those who helped, guided and inspired them.
Campus Life
By Tyler White
May 23, 2023
TTUHSC hosted commencement ceremonies for its 1,669-member Class of 2023.