Program Receives Grant to Advance Health Care Careers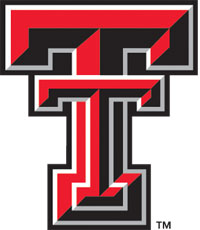 The West Texas Area Health Education Center (AHEC) recently received a $457,135 grant from the U.S. Department of Health and Human Services Health Resources and Services Administration.
Rebecca Conditt, director of the West Texas AHEC, said the grant would allow the center to continue and expand programs including Texas H.O.T. Jobs, community-based education and summer camps and clubs for young people interested in health care careers.
"In fiscal year 2012, students were placed in 406 rotations in medicine, nursing and other primary care fields," Conditt said. "In addition, we were able to provide 7,999 health professionals with continuing education in or near their communities. We look forward to continuing this momentum to encourage adolescents to pursue careers in fields like nursing, medicine, allied health sciences and pharmacy."
West Texas AHEC, a program of the F. Marie Hall Institute for Rural and Community Health, facilitates health care workforce development and supports existing rural health providers in the western half of Texas. These services are carried out in five regional centers located in Canyon, Plainview, Midland, Abilene and El Paso.
Each center implements programming to inform, engage and prepare rural and other underserved youth to pursue health professions education; encourage and engage current health profession students to gain exposure to rural and underserved populations; impact community development through health needs assessments; and provide community health education to assist in addressing priority health needs.
Related
Program Secures $1.3 Million for Telehealth
Rural Health Institute Announces New AHEC Director
Related Stories
By QEP Committee
March 21, 2023
As spring approaches, some people's thoughts turn to gardening. Whether it's a flower garden they desire or a vegetable garden want to have, they begin planning what they'll plant and what they need to do to ensure a successful garden.
By QEP Committee
March 21, 2023
A "growth mindset" accepts that our intelligence and talents can develop over time, and a person with that mindset understands that intelligence and talents can improve through effort and learning.
By Melissa Whitfield
February 13, 2023
Abstaining from drug abuse and an early diagnosis of familial hypercholesterolemia (high cholesterol) can help prevent heart disease.
Recent Stories
Research
By Mark Hendricks
November 16, 2023
Ninh (Irene) La-Beck, Pharm.D., with the TTUHSC Jerry H. Hodge School of Pharmacy, received a five-year, $2.49 million grant to investigate how nanoparticles interact with the immune system and cancer.
Research
By Mark Hendricks
November 10, 2023
To help investigate the influence basal sex hormone alterations may have on chronic post-op pain, the NIH recently awarded a grant to Jenny Wilkerson, Ph.D., from the Jerry H. Hodge School of Pharmacy.
Health
By Tyler White
November 09, 2023
Scott Shurmur, M.D., a cardiologist at the Texas Tech Physicians Center for Cardiovascular Health, shared his expertise and his experience as a former collegiate athlete.