Program Receives Grant to Advance Health Care Careers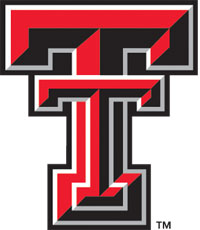 The West Texas Area Health Education Center (AHEC) recently received a $457,135 grant from the U.S. Department of Health and Human Services Health Resources and Services Administration.
Rebecca Conditt, director of the West Texas AHEC, said the grant would allow the center to continue and expand programs including Texas H.O.T. Jobs, community-based education and summer camps and clubs for young people interested in health care careers.
"In fiscal year 2012, students were placed in 406 rotations in medicine, nursing and other primary care fields," Conditt said. "In addition, we were able to provide 7,999 health professionals with continuing education in or near their communities. We look forward to continuing this momentum to encourage adolescents to pursue careers in fields like nursing, medicine, allied health sciences and pharmacy."
West Texas AHEC, a program of the F. Marie Hall Institute for Rural and Community Health, facilitates health care workforce development and supports existing rural health providers in the western half of Texas. These services are carried out in five regional centers located in Canyon, Plainview, Midland, Abilene and El Paso.
Each center implements programming to inform, engage and prepare rural and other underserved youth to pursue health professions education; encourage and engage current health profession students to gain exposure to rural and underserved populations; impact community development through health needs assessments; and provide community health education to assist in addressing priority health needs.
Related
Program Secures $1.3 Million for Telehealth
Rural Health Institute Announces New AHEC Director
Related Stories
By Mark Hendricks
March 25, 2022
The Texas Tech University Health Sciences Center (TTUHSC) Graduate School of Biomedical Sciences hosted its 34th Annual Student Research Week March 8-11.
By Mark Hendricks
March 25, 2022
The National Cancer Institute awarded a five-year, $1.9 million grant to C. Patrick Reynolds, M.D., Ph.D., director for the School of Medicine Cancer Center at TTUHSC.
By School of Health Professions
March 24, 2022
Richard Greenhill, DHA, FISQua, FACHE, discusses the hype and reality surrounding AI in healthcare.
Recent Stories
Education
By Mark Hendricks
May 26, 2022
The Willed Body Program has served West Texas since 1972 and is the foundation upon which the TTUHSC Institute of Anatomical Sciences is built.
Education
By Mark Hendricks
May 25, 2022
The Texas Tech University Health Sciences Center (TTUHSC) recently hosted traditional commencement ceremonies for its 1,595-member Class of 2022.
Education
By Suzanna Cisneros
May 24, 2022
The school, which is the sixth at the university, aims to train future health care leaders in population and public health.