Regional Extension Centers a "HIT" With Physicians
Luna hopes EHR will allow physicians to keep more accurate patient records.
Beverly Nixon-Lewis, D.O., and Jose Luna, M.D., have been recognized as Physician Champions by the West Texas Health Information Technology Regional Extension Center (WTxHITREC) for their leadership in the national transition toward electronic health records.
The WTxHITREC is a program of the F. Marie Hall Institute for Rural and Community Health. With a focus on primary care providers and rural and critical access hospitals, the WTxHITREC has served many health care professionals throughout the 108 western counties of Texas.
Why Go Electronic?
Nixon-Lewis,assistant professor of family and community medicine and regional chief medical information officer for the School of Medicine in Amarillo, said WTxHITREC provided assistance as their providers registered and attested for Medicaid EHR incentive payments under Medicaid's Adopt, Implement and Upgrade rule. She now is acting as a physician leader to help other health care providers overcome hurdles of digitizing medical records so they may reap electronic health records (EHR) benefits.
"EHR has provided many benefits to our practice and has enabled us to practice better, faster and more efficiently," Nixon-Lewis said. "Specifically, we have access to medical records in caring for our patients 24 hours a day, 365 days a year from any location in the world."
The WTxHITREC will provide Centro San Vicente assistance in preparing the clinic for meaningful use, help support connectivity though health information exchange and assist with EHR incentive attestation, said Luna, chief clinical officer at Centro San Vicente Family Health Center in El Paso.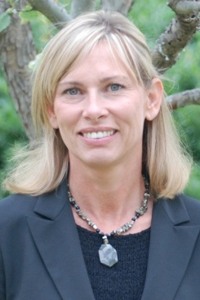 Nixon-Lewis believes EHR will make caring for his patients faster and more efficient.
"The benefits of EHR adoption for practitioners include rapid and thorough access to complete chart information, including labs and radiology, and easier and faster prescription refills with e-prescribe," Luna said. "As for patients, physicians can trend and graph results enabling them to identify trends. They have the ability to show such trends and radiologic images online in the patient room to involve them in their care."
It's the Law
Under the American Reinvestment and Recovery Act, all Americans must have access to EHR by 2014. Doctors not using EHR will lose a percentage of their Medicaid and Medicare reimbursement fees starting in 2015.
The U.S. Department of Health and Human Services, Office of the National Coordinator for Health Information Technology established the WTxHITREC as a regional extension center to help health care providers in West Texas adopt and use EHR in their practices.
Medicare and Medicaid incentive payments are available to eligible professionals and hospitals when they adopt, implement, upgrade or demonstrate meaningful use of a certified EHR. Payments, made through federal Medicare and Medicaid programs, mean physicians and other eligible professionals can qualify for as much as $44,000 through Medicare or $63,750 through Medicaid.
Related Stories
By QEP Committee
March 21, 2023
As spring approaches, some people's thoughts turn to gardening. Whether it's a flower garden they desire or a vegetable garden want to have, they begin planning what they'll plant and what they need to do to ensure a successful garden.
By QEP Committee
March 21, 2023
A "growth mindset" accepts that our intelligence and talents can develop over time, and a person with that mindset understands that intelligence and talents can improve through effort and learning.
By Melissa Whitfield
February 13, 2023
Abstaining from drug abuse and an early diagnosis of familial hypercholesterolemia (high cholesterol) can help prevent heart disease.
Recent Stories
Research
By Mark Hendricks
November 16, 2023
Ninh (Irene) La-Beck, Pharm.D., with the TTUHSC Jerry H. Hodge School of Pharmacy, received a five-year, $2.49 million grant to investigate how nanoparticles interact with the immune system and cancer.
Research
By Mark Hendricks
November 10, 2023
To help investigate the influence basal sex hormone alterations may have on chronic post-op pain, the NIH recently awarded a grant to Jenny Wilkerson, Ph.D., from the Jerry H. Hodge School of Pharmacy.
Health
By Tyler White
November 09, 2023
Scott Shurmur, M.D., a cardiologist at the Texas Tech Physicians Center for Cardiovascular Health, shared his expertise and his experience as a former collegiate athlete.