A Prestigious Honor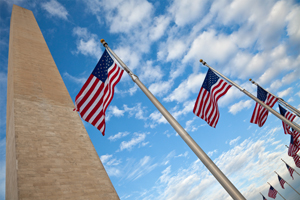 The 38th Annual American Academy of Nursing Meeting Conference will be on Oct. 15 in Washington, D.C.
Pat Allen, R.N., Ed.D., professor and director of the Center for Innovation in Nursing Education (CINE), in the Perry School of Nursing, and Sharon Decker, R.N., Ph.D., professor and director of The F. Marie Hall SimLife Center and Covenant Health System Endowed Chair in Simulation and Nursing Education, will be inducted as American Academy of Nursing fellows at the academy's 38th Annual Meeting Conference on Oct. 15.
Allen and Decker are among 142 nursing leaders nominated for this honor by current academy fellows for outstanding achievements in nursing.
Allen addresses nursing workforce challenges by creating innovative approaches to education. Under Allen's leadership, CINE has assisted several nursing schools in launching new nursing education programs.
Through a program funded by a $1 million Texas Workforce Commission American Recovery and Reinvestment Act grant, Allen also works on the Nursing Education Capacity Summit Texas Team executive committee and tactical team to explore ways for nursing schools to increase student capacity.
Decker promotes quality, safe patient care by transforming clinical education through simulation technology. She engages faculty in the development of teaching activities to enhance interdisciplinary communication, teamwork and collaboration in simulation. Largely because of Decker's efforts, TTUHSC is home to one of the nation's state-of-the-art interdisciplinary simulation centers.
The American Academy of Nursing is made up of more than 1,600 nursing leaders in education, management, practice, policy and research. The academy's mission is to serve the public and nursing profession by advancing health policy and practice through the generation, synthesis and dissemination of nursing knowledge.
Related Stories
By Lori Rice-Spearman, Ph.D., Steven L. Berk, M.D.
March 22, 2022
TTUHSC Celebration of Life Service was held March 25th in remembrance of Tom McGovern, Ed.D.
By Suzanna Cisneros
March 18, 2022
TTUHSC has been named as a Military Friendly® School for 2022-2023. Among graduate schools, TTUHSC ranked fourth in the nation, achieving Gold award status.
By Meaghan Collier
March 17, 2022
On March 16, fourth-year TTUHSC Jerry H. Hodge School of Pharmacy students interested in completing a residency after they graduate in May, learned where they would spend the next stage of their training during the Pharmacy Residency Match Day.
Recent Stories
Research
By Kathryn Dankesreiter (TTU)
September 26, 2022
The Innovation Hub at Research Park today (September 26, 2022) announced the winners of its annual Presidents' Innovative Startup Awards. The award recognizes startups that have a high potential for growth and an economic impact in West Texas.
Education
By Mark Hendricks
September 23, 2022
Fifth graders from Bean Elementary School became doctors for a day. The Texas Tech University Health Sciences Center (TTUHSC) Student National Medical Association (SNMA) hosted the Doctors for a Day Minicamp on Sept. 23.
Research
By Mark Hendricks
September 22, 2022
Pablo Artigas, Ph.D., from TTHSC's School of Medicine's Department of Cell Physiology and Molecular Biophysics, published a study with his team of collaborators in Nature Communications.