A Prestigious Honor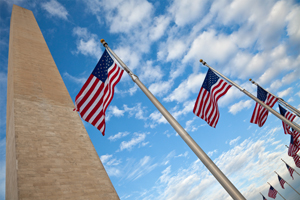 The 38th Annual American Academy of Nursing Meeting Conference will be on Oct. 15 in Washington, D.C.
Pat Allen, R.N., Ed.D., professor and director of the Center for Innovation in Nursing Education (CINE), in the Perry School of Nursing, and Sharon Decker, R.N., Ph.D., professor and director of The F. Marie Hall SimLife Center and Covenant Health System Endowed Chair in Simulation and Nursing Education, will be inducted as American Academy of Nursing fellows at the academy's 38th Annual Meeting Conference on Oct. 15.
Allen and Decker are among 142 nursing leaders nominated for this honor by current academy fellows for outstanding achievements in nursing.
Allen addresses nursing workforce challenges by creating innovative approaches to education. Under Allen's leadership, CINE has assisted several nursing schools in launching new nursing education programs.
Through a program funded by a $1 million Texas Workforce Commission American Recovery and Reinvestment Act grant, Allen also works on the Nursing Education Capacity Summit Texas Team executive committee and tactical team to explore ways for nursing schools to increase student capacity.
Decker promotes quality, safe patient care by transforming clinical education through simulation technology. She engages faculty in the development of teaching activities to enhance interdisciplinary communication, teamwork and collaboration in simulation. Largely because of Decker's efforts, TTUHSC is home to one of the nation's state-of-the-art interdisciplinary simulation centers.
The American Academy of Nursing is made up of more than 1,600 nursing leaders in education, management, practice, policy and research. The academy's mission is to serve the public and nursing profession by advancing health policy and practice through the generation, synthesis and dissemination of nursing knowledge.
Related Stories
By QEP Committee
March 21, 2023
As spring approaches, some people's thoughts turn to gardening. Whether it's a flower garden they desire or a vegetable garden want to have, they begin planning what they'll plant and what they need to do to ensure a successful garden.
By QEP Committee
March 21, 2023
A "growth mindset" accepts that our intelligence and talents can develop over time, and a person with that mindset understands that intelligence and talents can improve through effort and learning.
By Melissa Whitfield
February 13, 2023
Abstaining from drug abuse and an early diagnosis of familial hypercholesterolemia (high cholesterol) can help prevent heart disease.
Recent Stories
Research
By Mark Hendricks
November 16, 2023
Ninh (Irene) La-Beck, Pharm.D., with the TTUHSC Jerry H. Hodge School of Pharmacy, received a five-year, $2.49 million grant to investigate how nanoparticles interact with the immune system and cancer.
Research
By Mark Hendricks
November 10, 2023
To help investigate the influence basal sex hormone alterations may have on chronic post-op pain, the NIH recently awarded a grant to Jenny Wilkerson, Ph.D., from the Jerry H. Hodge School of Pharmacy.
Health
By Tyler White
November 09, 2023
Scott Shurmur, M.D., a cardiologist at the Texas Tech Physicians Center for Cardiovascular Health, shared his expertise and his experience as a former collegiate athlete.