Mental Healthcare for Children in a Post-COVID World
Caregivers should know the signs and treatment options for children experiencing a mental disorder.
By School of Health Professions
October 6, 2022
The CDC estimates that one in five children experience a mental disorder in a given year. These mental health conditions include attention-deficit/hyperactivity disorder (ADHD), behavior disorders, anxiety and depression.
We spoke with Lynn Jennings, Ph.D., LPCS, LSOTP, about the toll that the COVID pandemic has taken on children's mental health, how to spot signs of a mental health issue, and when to seek treatment. Jennings is an instructor in the Clinical Mental Health Counseling Program of the TTUHSC School of Health Professions. She has also been treating children in her private practice for 20 years.
Mental Health Disorders Children Face
A lot is happening in the world today that affects everyone's mental health, especially children. From the isolation of the pandemic to active shooter drills at school, children are facing a world that many of us never had to. This has led to an increase in mental health disorders in children and a need for awareness and treatment.
"Especially since COVID, most children have experienced increased anxiety and some depressive episodes," Jennings begins. "They're more prominent overall."
The impact of these events has taken a toll on parents and caregivers, which has led to mental health issues for kids.
"We're seeing an increase in abuse and neglect across the U.S. at this point in time," Jennings says.
Children's Mental Health and COVID
The isolation created by the COVID-19 pandemic has undoubtedly affected children's mental health.
"Even introverted kids were ready to go back to school," Jennings says. "They didn't realize how much they were impacted by being at home and not having a separation between school and home."
And while technology like Zoom made remote learning and working easier for many, there was and is still a sense of isolation by being separated from classmates.
Mental Health Warning Signs: What to Watch for and How to Talk About It With a Child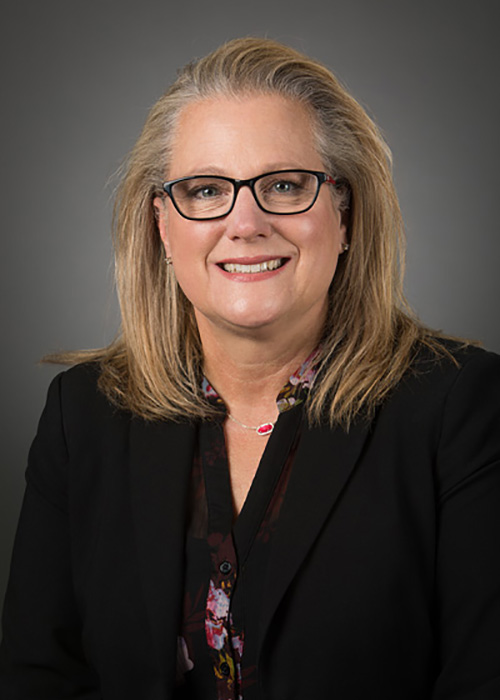 It can be a challenge to discern when a child is suffering from a mental health disorder versus a normal change in mood. Jennings says that noticing changes in behavior and demeanor is one way to address potential mental health disorders.
"Those can be indicators that things are going on in the child's head that are becoming problematic," Jennings explains. "It could be something like a change in eating or sleeping habits or becoming more explosive or suddenly withdrawn."
When it comes to discussing mental health issues with a child, Jennings stresses the importance of creating a comfortable and open space for them to express themselves by asking open-ended questions.
"Kids don't always have an answer for what they're thinking and often cannot identify how or why they are feeling a certain way," she says.
It's also important to speak to a child in an age-appropriate way so as not to cause more anxiety.
"We don't need to talk about things that are above their head and they can't understand," Jennings advises. "For example, you're going to explain something like the menstrual cycle differently to a 9-year-old than someone 12 or 13 years old."
Come to the child in a gentle and open manner so they feel comfortable talking about all the emotions they're experiencing, she advises.
When and How to Seek Treatment for Mental Health
When should a parent or guardian seek out mental health treatment for a child?
"If it's a phase that they're going through lasting a week or so, that can be managed," Jennings says. "But if it's a change that's going on for several weeks, it might be good to make an appointment."
Parents and caregivers may feel inclined to view a behavioral or demeanor change as just a phase that the child is going through, but Jennings says that seeking treatment in the early stages may avoid long-term negative habits and behaviors.
Parents or guardians must give consent for mental health treatment of a child, and Jennings says that typically the counselor will speak with the parent to get an idea of what's going on and understand their concerns.
"Depending on the child's age, we like to give them the option to include their parent in therapy or not, at least the first time," Jennings says. "In subsequent sessions, we usually talk to the child without the parent."
Clinical Mental Health Counseling at TTUHSC
Jennings describes teaching in the TTUHSC Clinical Mental Health Program as a remarkable experience, both energizing and exciting.
"We have lots of people who are experienced in the field, and the faculty all have different life experiences," she says. "We integrate all of those experiences together, and our students benefit from learning from everyone."
The integration between the School of Health Professions, the Medical School and the School of Nursing creates a rich learning environment in Jennings' eyes.
"It is all integrated together, inter-professionally, so we can truly be a health sciences community," she says. "In that, we have better resources for our clients long-term."
"It's a good, well-rounded way to approach mental health and gives us a better perspective on how to look at a person as a whole versus just their emotions, feelings and behaviors."
Related Stories
Health
By Meaghan Collier
May 19, 2023
Robert Kauffman, M.D., a professor of obstetrics and gynecology at TTUHSC, was selected to present May 20 at the ACOG Annual Clinical and Scientific Meeting in Baltimore.
Health
By Kay Williams
April 19, 2023
Brian Kendall, M.D., TTUHSC assistant professor of Emergency Medicine, said even for shorter hikes, being prepared means having what you need to prevent and handle a variety of medical issues on the trail.
Health
By Udit Verma, M.D.
April 19, 2023
April is Esophageal Cancer Awareness Month, and health care professionals want to provide valuable information regarding this cancer that occurs in the esophagus or food pipe.
Recent Stories
Education
By Kate Gollahon
May 30, 2023
Several Texas Tech University Health Sciences Center (TTUHSC) School of Nursing faculty were awarded this year for their unparalleled contributions to medical education and patient care.
Education
By Kate Gollahon
May 29, 2023
On Memorial Day each May, a service is conducted to pay respect to the Willed Body Program donors and their families.
Education
By Kate Gollahon
May 24, 2023
While the TTU System aimed to cast a spotlight on these individuals and their work, the honorees chose to cast that light onto others, sharing their humble gratitude toward those who helped, guided and inspired them.