A Sixth School for a Brighter Future
TTUHSC's new school opens doors to benefit Texas communities and health care professionals of tomorrow
By Kate Gollahon
June 28, 2022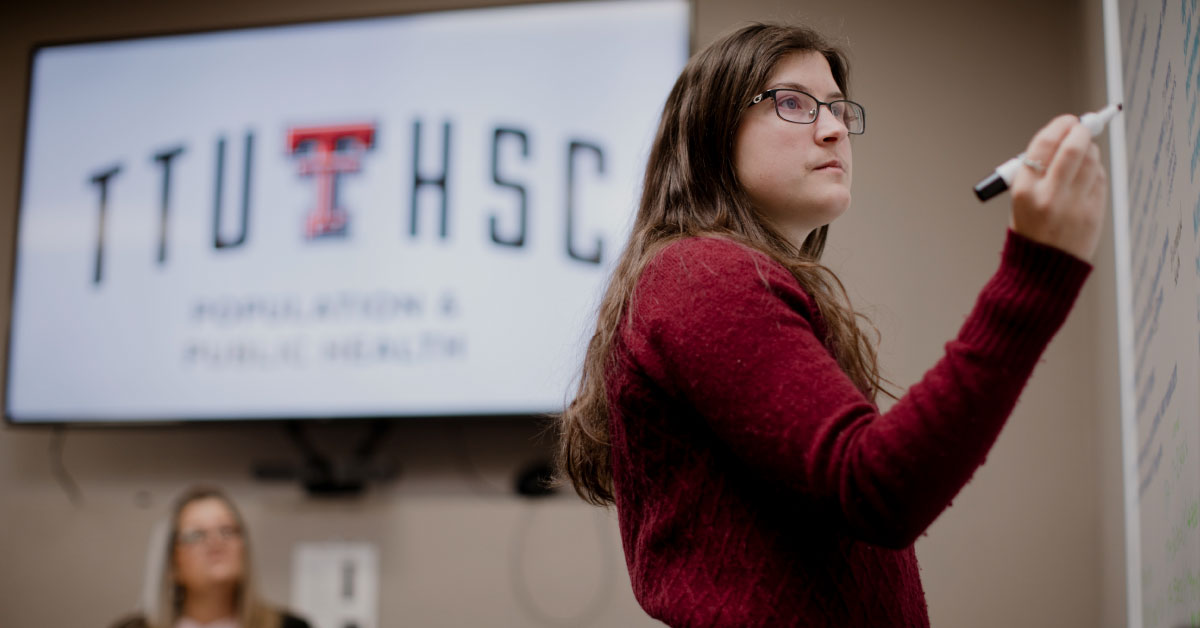 Certain elements of health care are ubiquitous: without explicit instruction, individuals consult their primary care provider with health concerns, trust nurses with their physical and emotional well-being, and trust that a pediatrician will find the best treatment for their child's symptoms.
But who focuses on the needs of the public and population as a whole?
In May, Texas Tech University Health Sciences Center announced the new Julia Jones Matthews School of Population and Public Health –the sixth school at the university, which will officially reside in Abilene, Texas. On June 29, the opening celebration event will recognize the many years of hard work that went into making this school a reality, and look ahead to the start of a new and exciting journey for the community, the school and its new and prospective students.
The crucial collaboration of population health and public health
Billy Philips, Ph.D., acting dean of the Julia Jones Matthews School of Population and Public Health, explained that population health and public health are closely related but separate fields, both of which are integral to the well-being of a community.
"Population health provides the scientific basis for intervention and change," Philips said. "Public health is the practice of that science within communities and groups of people to affect several levels of prevention."
The factors that population health professionals study are those that influence individuals but play into the context of understanding a group. These factors include personal endowments like genetics, behaviors like dietary practices, collective behaviors and systems created by people to provide order, social environments like religion and physical environments like housing to fulfill basic needs.
When studied, these items can be understood as they relate to health and illness–in particular how they can be harnessed to bring about positive health outcomes.
"Health promotion and prevention may be most accurately described as a continuum that spans from discovery science through tertiary prevention," Philips said. "That is the link between population and public health."
Philips noted that the enthusiasm surrounding the new school should focus on things to come–specifically in the field of population health.
"Since everything that has been accomplished is in the realm of public health, we tend to think that public health is the bulk of what the JJMSPPH has to offer," said Philips. "We are proud of our public health accomplishments, but are excited to be adding another side of the school with population health sciences."
Why West Texas?
Associate Dean and Chair of TTUHSC's Department of Public Health Theresa Byrd, DrPH, spoke of the need for health care professionals of all sorts in West Texas–and the solutions that the Julia Jones Matthews School of Population and Public Health will provide.
"Our rural communities suffer far more from disease, lack of access, and environmental conditions that impact their health," said Byrd. "I believe that the school will provide excellent public health training, and will also include other programs in population health that will benefit our communities and the nation."
Philips attributed this need in part to a large number of professionals in the area reaching the age of retirement. He acknowledged that, as a leader in educating so much of the state's health care workforce, TTUHSC takes on tremendous responsibility surrounding the health of the region.
"TTUHSC and Texas Tech University are the primary providers of higher education in over half of the state of Texas," Philips said. "We thus have a chartered duty to replace our workforce and to innovate and collaborate in ways that will transform health care—and we must do so, because the people that live within our service area supply the food, fuel and fiber that the rest of Texas and indeed, the world, depend upon for their economies."
When speaking of the ways that population health and public health work together, Byrd pointed out that together, their combined pursuits can benefit both the state of Texas and the nation as a whole.
"While public health education tends to focus on the general population and the system of public health in the United States and the world, population health generally focuses on patient populations and ways to improve the health care system," Byrd explained. "I think those two foci will build on each other and provide not only improved public health conditions for our population, but will also change our health care system for the better."
How population and public health impacts the individual
Byrd said that public health impacts all of us every day.
"Regulation of air quality, water quality, and food safety are all public health policies," said Byrd, who was able to boil down public health into three core functions: assessment, assurance and policy.
"Assessment includes disease surveillance and follow-up as well as community-needs assessment," Byrd said. "Assurance is working to assure that people are living in healthy conditions, and policy is the development of–and advocacy for–healthy public policies."
While the Julia Jones Matthews School of Population and Public Health might be new, some of the programs and faculty members have been part of TTUHSC's existing schools for years, working to promote the importance of these health care fields.
Abilene Director of Public Health Annette Lerma received her master of public health (MPH) degree from TTUHSC in 2019. As a public health professional, she confirms that the impact of public health remains largely unknown to the general public.
"Here in Abilene we are classified as public safety. When most people think of safety, they think of fire and police," said Lerma. "A lot of the things we do are behind the scenes, and it's not out on display for a lot of people to see. We're making sure that your food sources are safe, that nuisance complaints are investigated, that childhood immunizations are given out."
Lerma also emphasized the importance of advocating for public health and safety at the policy-level.
"A lot of people don't realize that, for example, seat belt laws were a public health intervention," she said. "A lot of people were dying in car accidents prior to an implementation of a law that said you must wear that seatbelt to protect your life."
Additionally, Byrd pointed out that public health professionals are concerned about the social determinants of health.
"These include environments with little access to healthy food, high crime rates, racism, sexism, access to clean air and water, access to health care and many others," said Byrd. "We refer to these as 'upstream' issues, because if we can figure out what is happening upstream that leads to people having to be rescued through medical measures, then we can improve the health of our population."
In order to meet the three core functions of assessment, assurance and policy, there are many tasks that fall into the hands of public health professionals. Byrd listed vaccination, disease surveillance and some treatment, contact tracing, community education and infection control, to name a few.
Those particular tasks, one might notice, are fresh on the minds of the public–especially since the start of the global pandemic that gripped the attention of the entire world.
Post-pandemic attention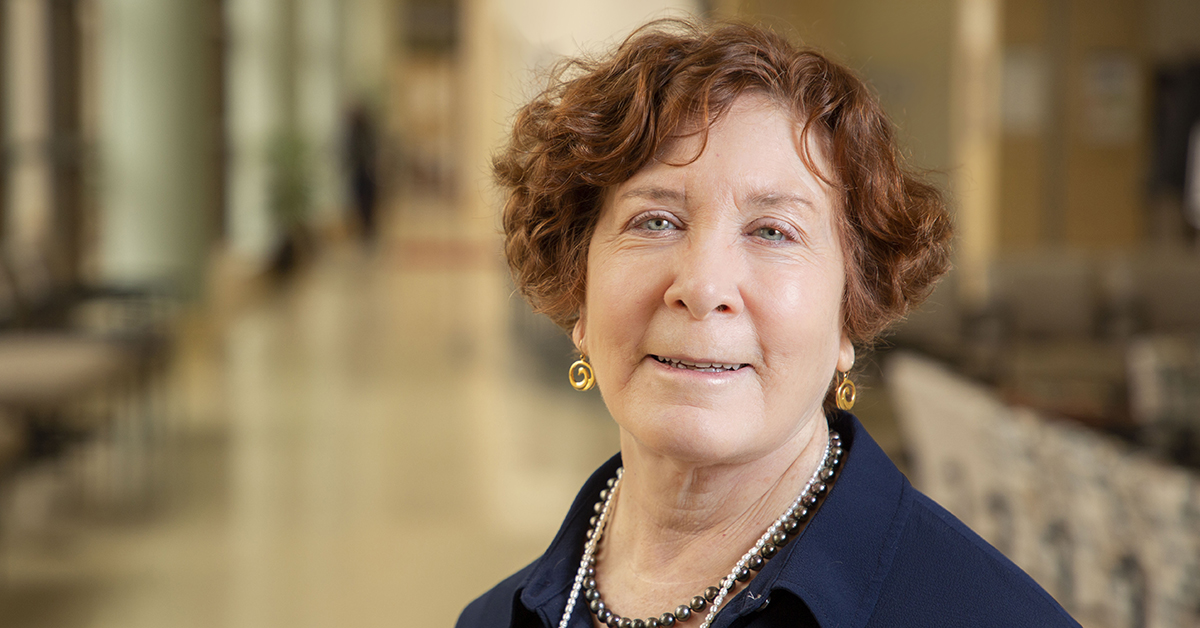 A high percentage of public health workers are not formally trained in public health. This is something that the pandemic has highlighted, and while COVID-19 has put a significant strain on so many health care professionals, it might be used to create necessary awareness.
"The pandemic has created more public awareness of the need to improve the delivery of health care, remove barriers for marginalized populations and develop health policy that will transform the health care system in the United States," TTUHSC President Lori Rice-Spearman said.
Byrd noted that as the world shifted focus toward the importance of public health, it was both beneficial and detrimental to professionals in the field.
"COVID was a two-edged sword," said Byrd. "On the one hand, it made the public more aware of the CDC and public health in general, and it has somewhat increased interest in public health training. On the other hand, it also pointed out the deficiencies in our infrastructure, and because the issue became politicized, it made the work harder for our colleagues in the field."
One positive that Byrd mentioned was that the department of public health received extra funding as a result of COVID.
"My hope is that we as a country and a public health system will learn from this and be better prepared for the next (inevitable) pandemic," Byrd said.
Supporting TTUSHC's vision
According to Philips, a vast majority of public health practitioners in West Texas are not formally prepared in public health, but are vocationally and experientially trained. Before attending TTUHSC's program, Annette Lerma was an excellent example of this.
"I had been doing public health for about 16 years before I started the program," said Lerma. "But not until I enrolled in the program at TTUHSC did I really have the opportunity to get to a higher level and see the overall mission of public health."
With an aim to improve upon the health care system by providing necessary education to better understand the local environments where health care professionals serve, the Julia Jones Matthews School of Population and Public Health will contribute thoroughly to TTUHSC's vision to transform health care through innovation and collaboration.
Byrd spoke directly to the importance of collaboration for population and public health, making it clear that these fields cannot work alone.
"Our work is always collaborative, because we can't change the health of the population without their involvement," Byrd said. "We also work closely with our provider communities, assisting them in determining what diseases are most prevalent, what environmental conditions are causing possible harm to patients and how to communicate with communities effectively."
Byrd also stated that community-based participatory methods ensure that communities are involved in all aspects of public health research.
"The public health program has a community advisory board that works with us to assure that we are reaching the right populations and teaching essential skills for our West Texas region," she said.
The future of the Julia Jones Matthews School of Population and Public Health
The MPH degree program, previously offered through the Graduate School of Biomedical Sciences, enrolled its first class of 23 students in Lubbock in the fall of 2014. Since then, TTUHSC has formed a 15-month accelerated program, a certificate program, and dual degree programs with the Schools of Medicine and Pharmacy. For those involved in the creation of this new school, there is pride in what has been accomplished–but more importantly, excitement surrounding the opportunities to come.
"I am very excited to see the Julia Jones Matthews School of Population and Public Health insert its DNA into our University," said TTUHSC Provost Darrin D'Agostino, D.O., MPH, MBA. "I am excited to see the school influence all of our existing programs by creating education opportunities for our students, in all disciplines and at all levels of education. Population and public health are interwoven in all we do."
D'Agostino added that this growing school is not about what TTUHSC has already accomplished for the public health workforce, but what it plans to accomplish moving forward.
"This school is an opportunity to capitalize on all of our schools' experts to develop a collaborative teaching environment, establish new tools and interventions to successfully improve the health of the communities we serve, and to create the foundation of collaborative practice for the betterment of our patients," D'Agostino said.
For those who become interested in health care in order to improve the health and happiness of others, the school of population and public health is a space to follow those passions and focus on that change. As Lerma pointed out, the fields of population and public health are designed for those who have a heart for service.
"You have to truly care about your community," Lerma said, "because the things that you do every day are for the betterment of your community."
Related Stories
Education
By Suzanna Cisneros
November 06, 2023
Holly Wei, Ph.D., R.N., has been named the TTUHSC School of Nursing dean, the university announced.
Education
By School of Health Professions
October 19, 2023
Sarah Stringer, DMSc, PA-C, CAQ-Psych., discusses the role that physician assistants can play in bringing mental health treatment to rural populations.
Education
By School of Health Professions
October 05, 2023
Zach Sneed, PhD, CRC, LCDC, BC-TMH, discussed the roles and responsibilities of an addiction counselor today.
Recent Stories
Research
By Mark Hendricks
November 16, 2023
Ninh (Irene) La-Beck, Pharm.D., with the TTUHSC Jerry H. Hodge School of Pharmacy, received a five-year, $2.49 million grant to investigate how nanoparticles interact with the immune system and cancer.
Research
By Mark Hendricks
November 10, 2023
To help investigate the influence basal sex hormone alterations may have on chronic post-op pain, the NIH recently awarded a grant to Jenny Wilkerson, Ph.D., from the Jerry H. Hodge School of Pharmacy.
Health
By Tyler White
November 09, 2023
Scott Shurmur, M.D., a cardiologist at the Texas Tech Physicians Center for Cardiovascular Health, shared his expertise and his experience as a former collegiate athlete.