Handgun Ownership and Suicide
By Sharmila Dissanaike, M.D.
January 12, 2022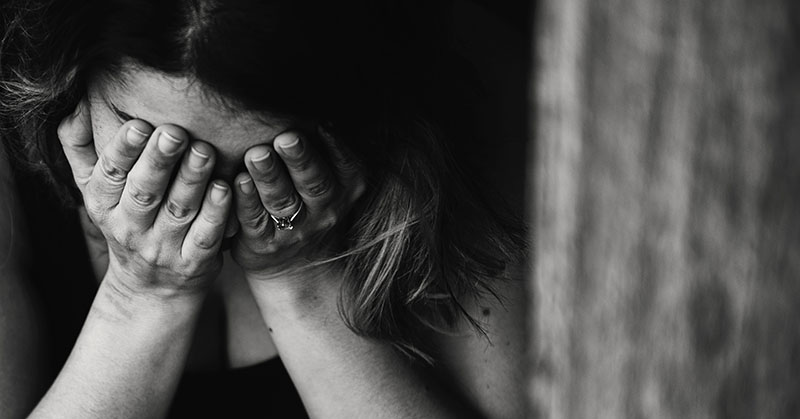 Suicide is an uncomfortable topic, and the stigma surrounding the topic itself can lead to decreased ability to prevent these tragic events. The primary risk factors for suicide are substance abuse and mental illness, primarily depression. Both are very common diagnoses that, while treatable, are often recognized too late.
While these underlying factors have almost always been present in individuals for a while before the impulse arrises, the impulse to commit suicide itself is often limited to a relatively short period of time, during which an intervention may save that person's life.
One factor that increases the risk of completed suicide is easy access to a lethal method. In the United States, the most common lethal method is a handgun. When a gun is used in a suicide attempt, 90% will result in death – a much higher percentage than with most other means. In fact, of all gun-related deaths in the US, the majority – 60% – are from suicide rather than homicide, as is commonly assumed.
Steps to reduce this risk include removing access to guns for those at risk of suicide, particularly those who are currently suffering from depression, anxiety disorders or substance abuse. Guns in the home should always be securely locked, with ammunition also locked and stored separately, to reduce the risk to all in the household, particularly children and teenagers who are particularly vulnerable.
Read more about this topic within this Stanford Medicine News article.
Sharmila Dissanaike contributed this information as member of the Laura Bush Institute's Scientific Council.
Sharmila Dissanaike, MD, is a University Distinguished Professor and Surgical Chairman at TTUHSC in Lubbock. She is a clinically active trauma, burn and acute care surgeon who has won over 50 awards for clinical, academic, and research excellence during her career. Dr. Dissanaike is internationally known as an advocate for the advancement and equality of women in surgery and the sciences.
Suicide is complex and often caused by multiple factors, not a single event. Help is available, including the crisis hotlines listed below or speaking to a medical professional.
National Suicide Prevention Lifeline: 800-273-TALK (8255)
Military/Veterans Crisis Line: 800-273-TALK (8255) - Press 1
Crisis Text Line: 741741
(Resources found at Action Alliance Resources.)
Related Stories
Health
By School of Health Professions
March 09, 2023
Zach Sneed, Ph.D., discussed the effects of substance abuse on adolescents and their families, and how substance abuse counseling can help.
Health
By Melissa Whitfield
March 01, 2023
Texas Tech University Health Sciences Center (TTUHSC) hosted a ribbon cutting ceremony and tour for the new Your Life Behavioral Health and Wellness Clinic March 1, 2023.
Health
By QEP Committee
February 28, 2023
Do you like to make New Year's resolutions? Many people aren't into that sort of thing, viewing it as a useless or fruitless activity since the resolutions are so difficult to keep. Often the difficulty comes from creating resolutions that are too ambiguous, or too ambitious. Good resolutions, like good goals, should be specific, attainable, and measurable (S-A-M).
Recent Stories
Research
By Mark Hendricks
March 21, 2023
TTUHSC Cytogenetic Technologist Jasbir Bisht and a team from P. Hemachandra Reddy's internal medicine laboratory analyzed the impact of cancer in Hispanics in comparison to other ethnic groups.
Education
By School of Health Professions
March 21, 2023
World Down syndrome Day was established to raise awareness about Down syndrome and to promote inclusion and acceptance of people with Down syndrome in all aspects of society.
By QEP Committee
March 21, 2023
As spring approaches, some people's thoughts turn to gardening. Whether it's a flower garden they desire or a vegetable garden want to have, they begin planning what they'll plant and what they need to do to ensure a successful garden.