TTUHSC Recognized as a Hispanic-Serving Institution
Strengthening the Culture to Create an All-Inclusive Foundation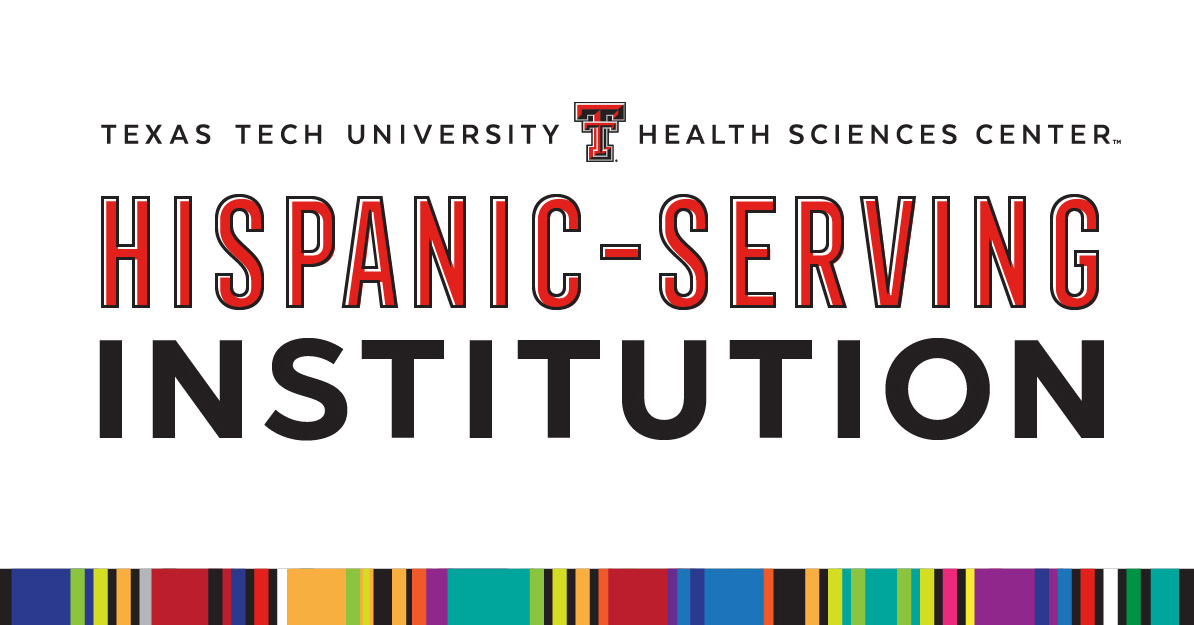 On February 24, Texas Tech University Health Sciences Center (TTUHSC) President Lori Rice-Spearman, Ph.D., announced that the U.S. Department of Education has recognized TTUHSC as a Hispanic-Serving Institution (HSI). HSI designation enables the university to strengthen its ongoing efforts to recruit and support underrepresented students, grow a more diversified faculty and better serve its communities as a comprehensive health care institution.
TTUHSC is only the third health sciences center in the state of Texas to receive HSI status. Rice-Spearman said the HSI status builds on the university's foundation to enrich the experiences of all underserved populations and train future health care professionals to serve a more diverse population.
"This recognition as a Hispanic-Serving Institution supports our vision to transform health care through innovation and collaboration," Rice-Spearman said. "The status expands opportunities to work collaboratively not only within our institution, but also with external community partners in all areas of academic medicine. As a result, we anticipate leading efforts where innovative contributions allow us to better serve all populations, establishing a culture that will serve as a model for others."
This accomplishment positions TTUHSC among the 569 institutions across the country that claim HSI status – which also makes available dedicated U.S. Department of Education Hispanic-Serving Institutions Grant Programs.
According to Best Colleges, in 1976, Hispanic students made up 4% of all college students; by 2019, they represented nearly 22% of college students. Today, Hispanic/Latino students rank as the second-largest ethnic group in higher education and . HSIs educate 66.8% of all Hispanic students in the United States.
To receive HSI status, the U.S. Department of Education requires a Hispanic/Latino undergraduate student population of at least 25% in addition to other criteria. TTUHSC reported 27% of Hispanic undergraduate students in Fall 2019 and began the process of applying for HSI designation.
HSI was established under Titles III and V of the Higher Education Act of 1965 to improve higher education accessibility for Hispanics and makes available grant funding through the U.S. Department of Education and other federal agencies. Rice-Spearman explained that this will help the university leverage resources on a national level to support coursework, outreach programs and research opportunities to enhance the cultural experiences and environments for students, faculty, staff and patients.
As a Hispanic-Serving Institution, TTUHSC continues to take thoughtful, innovative, and inclusive steps forward, training the next generation of health care providers that will serve a more diverse population across Texas.
Related Stories
By QEP Committee
March 21, 2023
As spring approaches, some people's thoughts turn to gardening. Whether it's a flower garden they desire or a vegetable garden want to have, they begin planning what they'll plant and what they need to do to ensure a successful garden.
By QEP Committee
March 21, 2023
A "growth mindset" accepts that our intelligence and talents can develop over time, and a person with that mindset understands that intelligence and talents can improve through effort and learning.
By Melissa Whitfield
February 13, 2023
Abstaining from drug abuse and an early diagnosis of familial hypercholesterolemia (high cholesterol) can help prevent heart disease.
Recent Stories
Education
By Kate Gollahon
May 29, 2023
On Memorial Day each May, a service is conducted to pay respect to the Willed Body Program donors and their families.
Education
By Kate Gollahon
May 24, 2023
While the TTU System aimed to cast a spotlight on these individuals and their work, the honorees chose to cast that light onto others, sharing their humble gratitude toward those who helped, guided and inspired them.
Campus Life
By Tyler White
May 23, 2023
TTUHSC hosted commencement ceremonies for its 1,669-member Class of 2023.