Using Sound-Level Meter Apps to Prevent Hearing Loss
Noise-induced hearing loss can happen at any age, and the key is prevention.
By School of Health Professions
August 25, 2022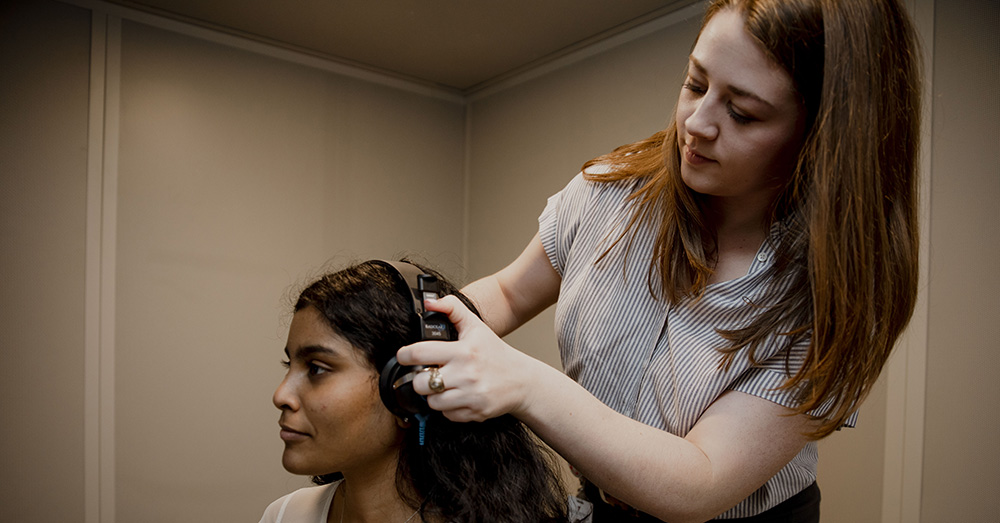 According to the CDC, noise-induced hearing loss affects almost 24 percent of adults and 12 to 15 percent of school-aged children in the United States.
We recently discussed noise-induced hearing loss in rural adolescents with Leigh Ann Reel, Au.D., Ph.D., CCC-A. Reel is the Director of the Center for Speech, Language, and Hearing Research in the Doctor of Audiology Program of the TTUHSC School of Health Professions.
Noise-induced hearing loss cannot be reversed, so prevention is key. The use of earplugs and noise-reducing earmuffs is essential for protecting the delicate structures of the inner ear.
We continued our discussion with Reel to learn about another form of prevention that is growing in popularity: sound-level meter apps.
Which Sound-Level Meter Apps Are Best?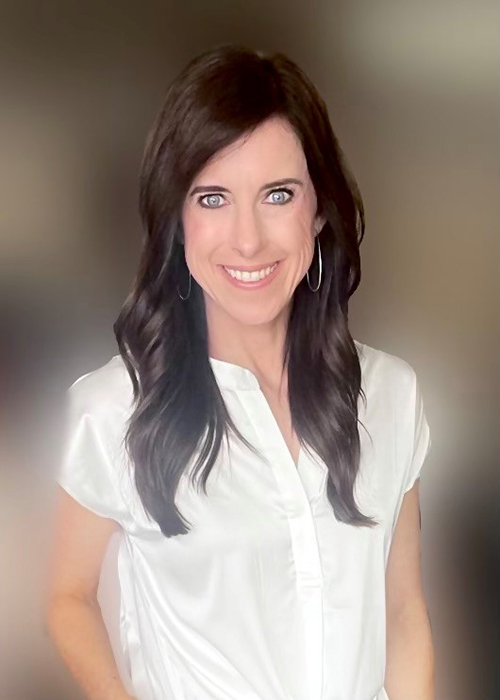 "There are now apps that use the internal microphone in your smartphone to turn it into a mini sound level meter," Reel explains. "The app software displays the measurement as a decibel (or dB) value to help determine whether the sound is loud enough to damage hearing."
Reel says that there are many sound level meter apps on the market, but she cautions people to be careful about which ones they use and how much trust they put into their accuracy.
"There are always new apps being released, and it's hard for research to keep up," she says.
The app with the most research behind it was designed by The National Institute for Occupational Safety and Health (NIOSH). The NIOSH Sound Level Meter app is free, but as of now, it is only available for iPhones.
Apple also has a noise app for its Apple Watch that provides notifications if noise reaches a potentially dangerous level.
Reel notes that it's important to research the accuracy of a noise-measuring app beyond the customer reviews. Research has shown that some of the highest customer-rated apps unfortunately may be the least accurate.
How Loud is Too Loud?
"In general, any noise that is 85 decibels or greater has the potential to damage hearing," Reel says. "The longer you're exposed and the louder the noise, the higher the risk for causing hearing loss." If you're in an environment where the noise is 85 dB or greater, you should wear hearing protection.
What if you don't happen to be walking around with a sound meter, as is the case for most of us? Reel's recommendation is: If you're at about an arm's length from someone and you have to raise your voice to communicate, that's a good sign that the background noise is 85 dB or higher.
Reel notes that a noise can be harmful to your hearing even when it's not physically painful. However, if your ears ring after being exposed to a noise, there's a good chance the noise was 85 dB or greater.
Hearing Loss Prevention is Key
Even if you don't use an app to measure noise levels, protecting your hearing through preventative measures is essential because hearing loss can have a significant impact on quality of life.
"I've never talked to a person with noise-induced hearing loss who was thankful they didn't wear hearing protection," Reel says. "Instead, people always regret not protecting their ears."
"As audiologists, we can help you find the type of hearing protection that's most comfortable for you and works best for the noise you're around," she continues. It's also important to get yearly hearing tests to monitor your hearing, especially if you're regularly exposed to loud noise.
Unlike many other causes of hearing loss, noise-induced hearing loss is preventable. The choice is yours, and your hearing is definitely worth protecting!
Related Stories
Health
By School of Health Professions
March 09, 2023
Zach Sneed, Ph.D., discussed the effects of substance abuse on adolescents and their families, and how substance abuse counseling can help.
Health
By Melissa Whitfield
March 01, 2023
Texas Tech University Health Sciences Center (TTUHSC) hosted a ribbon cutting ceremony and tour for the new Your Life Behavioral Health and Wellness Clinic March 1, 2023.
Health
By QEP Committee
February 28, 2023
Do you like to make New Year's resolutions? Many people aren't into that sort of thing, viewing it as a useless or fruitless activity since the resolutions are so difficult to keep. Often the difficulty comes from creating resolutions that are too ambiguous, or too ambitious. Good resolutions, like good goals, should be specific, attainable, and measurable (S-A-M).
Recent Stories
Education
By Suzanna Cisneros
March 24, 2023
Recognizing academic excellence, the honors are the most prestigious awards granted to faculty throughout the TTU System. The awards are funded by gifts to the Chancellor's Council, a giving society that supports the chancellor's priorities across the TTU System.
Campus Life
By Suzanna Cisneros
March 23, 2023
TTUHSC School of Medicine students will host a Women's Health Day free clinic from 10 a.m. to 1 p.m. April 15 at The Free Clinic
Research
By Mark Hendricks
March 21, 2023
TTUHSC Cytogenetic Technologist Jasbir Bisht and a team from P. Hemachandra Reddy's internal medicine laboratory analyzed the impact of cancer in Hispanics in comparison to other ethnic groups.