Using Simulations in Speech-Language Pathology
TTUHSC students stand out to potential employers, thanks to clinical simulations.
By School of Health Professions
August 4, 2022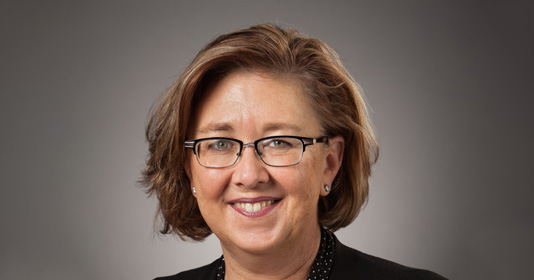 Speech-language pathology is a specialized area of health care that deals with human communication science and disorders. Speech-language pathologists (SLPs) specialize in the prevention, identification, evaluation, treatment and rehabilitation of swallowing, speech and communication disorders.
Clinical simulations have become an extremely valuable training tool used in the TTUHSC M.S. in Speech-Language Pathology program. The success of this model has been extended into the Doctor of Audiology (Au.D) program, as well as undergraduate training in Speech, Language and Hearing Sciences.
We spoke with Carolyn Perry, MS, CCC-SLP about the role simulations play in preparing students for a successful career in the field. Perry is the Director of Clinical Education for the graduate SLP program in the TTUHSC Speech-Language & Hearing Clinic.
What Are Simulations in Speech-Language Pathology?
Simulations are an active-learning strategy used to connect classroom knowledge to clinical practice. Furthermore, they have been used for interprofessional education to prepare future clinicians to be members of an interprofessional collaborative practice team. Simulation-enhanced interprofessional education (Sim-IPE) occurs when participants and facilitators from two or more professions are engaged in a simulated health care experience to achieve shared or linked objectives and outcomes.
"We dabbled with simulations in an online, virtual environment through a product created by an outside group to use as a teaching tool for improving student engagement and transfer of knowledge from the classroom to the clinic," Perry says. Through that experience, the faculty developed their own simulations to meet specific learning objectives, which "would involve students from different programs learning with and from each other about clinical skills needed for their practice."
In a Sim-IPE, a scenario is conceived that is commonly encountered in practice.
"When you complete a Sim-IPE, there are goals with specific hard skills that you're trying to address," she continues. "We have incorporated some of the soft skills that are so important and desirable for our students as potential employees in the workforce."
Simulations can range from very low-tech, with students serving as both the patient and clinician, to high tech, such as using mannequins.
"Most of our simulations now involve standardized patients," Perry says. "The standardized patients are trained on what the expectations are and how to portray whatever the problem is. After completing the activity, you have to spend time in debriefing to process it. That's where you start to attach meaning or shift your attitudes toward a clinical population or situation."
Benefits of Simulations in Speech-Language Pathology
Perry notes that students benefit from playing the role of the patient as much as the clinician by learning more about the disorder that they are portraying.
"We have one simulation where the patient has had a stroke and is aphasic," she says. "The standardized patient has to know what kind of language the patient would be expected to have based on the location of the stroke in that scenario." This also becomes a tool for assessing a student's knowledge of disorders, as well as treatment strategies.
Interprofessional simulations are extremely valuable in preparing students to work with other specialties and providers. Perry discusses an acute care simulation with Occupational Therapy (OT) that was created.
"We created it because of feedback we received from students between their first and second year," she explains. "Many of them go off to big facilities, and they are inexperienced with using things like wheelchairs or IV poles, and other tools common in hospital or long-term care settings. We created the simulation, and the OT students really took time and care to help the speech students to become more comfortable with operating the equipment. And the speech students educated the OT students about swallowing disorders and specific protocols used for oral hygiene."
When the students were interviewing for jobs, potential employers commented on the variety of experiences the students had encountered. Clinical educators from several externship placement sites found it impressive they had done this type of simulation.
"I had multiple supervisors say our students came in more prepared," she says.
Putting Knowledge into Practice
"We have to do a better job of getting book knowledge into practice without making the students take another class," Perry says. "Higher education is so expensive these days and our scope of practice has expanded so much since I graduated in '93. We can use simulation and hands-on training tools to actively engage students in using their resources to expand on existing knowledge and transform it into clinical experience."
Perry believes that becoming more efficient in the higher education process is a goal that faculty should strive to achieve.
"We as faculty need to continue to look for evidence-informed tools to do that," she says.
Simulations provide training in the important soft skills needed for clinical practice.
"National surveys show that students are lacking those (soft skills)," she says. "Employers find those skills just as valuable as hard skills."
These "soft skills" include clear communication, ability to take feedback, flexibility and being a good teammate.
"We don't have a course on that, so to speak," she says. "We have to remember to intentionally tell students that this (simulation) is also an opportunity to build in these soft skills beyond the facts or procedures they're learning, which is consistently a skill set that is sought out by potential employers."
The TTUHSC Difference
"We are one of the speech-language pathology programs that utilizes simulations more often than others, and we are uniquely positioned to utilize it in a medical setting," Perry says. "Other programs don't have the health science center component and have the additional barrier of having to seek out outside partners."
Perry says that students who interview for the graduate program often talk about how impressed they are with the opportunities TTUHSC students have available to them. Potential employers comment on the incorporation of simulations to get a broad variety of skills covered while giving students valuable feedback.
"I believe our students are well prepared for almost anything within our scope of practice," Perry says.
Related Stories
Education
By Suzanna Cisneros
November 06, 2023
Holly Wei, Ph.D., R.N., has been named the TTUHSC School of Nursing dean, the university announced.
Education
By School of Health Professions
October 19, 2023
Sarah Stringer, DMSc, PA-C, CAQ-Psych., discusses the role that physician assistants can play in bringing mental health treatment to rural populations.
Education
By School of Health Professions
October 05, 2023
Zach Sneed, PhD, CRC, LCDC, BC-TMH, discussed the roles and responsibilities of an addiction counselor today.
Recent Stories
Research
By Mark Hendricks
November 16, 2023
Ninh (Irene) La-Beck, Pharm.D., with the TTUHSC Jerry H. Hodge School of Pharmacy, received a five-year, $2.49 million grant to investigate how nanoparticles interact with the immune system and cancer.
Research
By Mark Hendricks
November 10, 2023
To help investigate the influence basal sex hormone alterations may have on chronic post-op pain, the NIH recently awarded a grant to Jenny Wilkerson, Ph.D., from the Jerry H. Hodge School of Pharmacy.
Health
By Tyler White
November 09, 2023
Scott Shurmur, M.D., a cardiologist at the Texas Tech Physicians Center for Cardiovascular Health, shared his expertise and his experience as a former collegiate athlete.