Health Care Community Comes Together to Host Bone Marrow Registry Event
By Meaghan Collier
November 19, 2021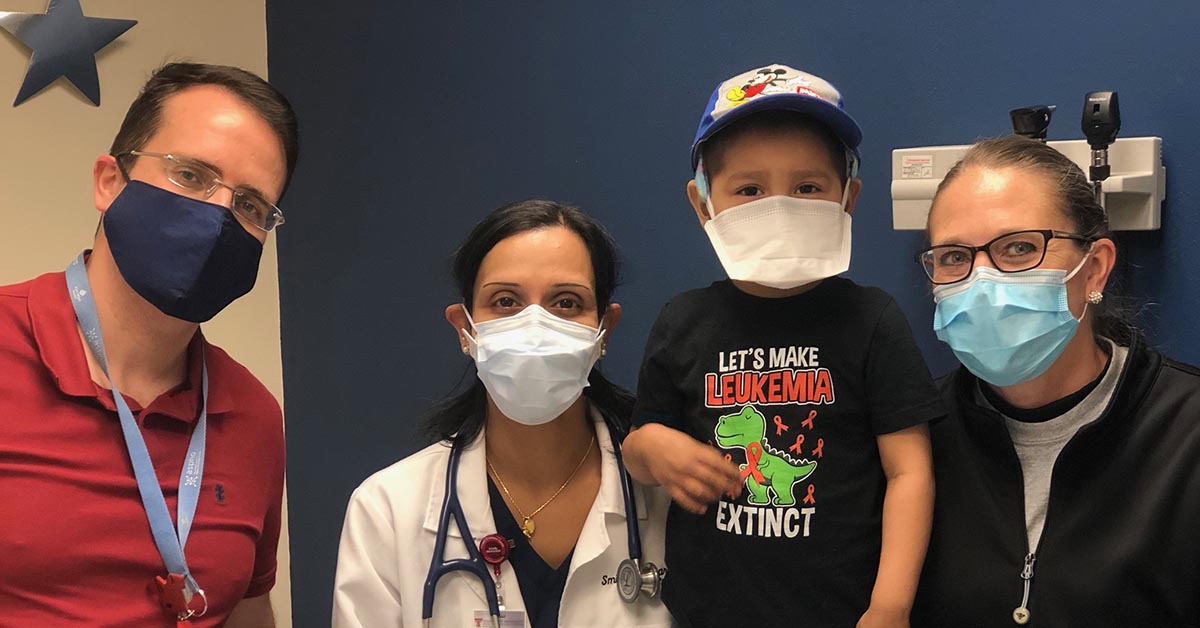 There wasn't much that could distract three-year-old Logan Perez from his new toys he chose from the beloved toy cabinet at his pediatric oncologists' office at Texas Tech Physicians in Amarillo. His selections included a bag of tiny plastic medical worker figurines and a can of silly string. His focus immediately turned to the silly string.
"No, no—we'll play with that one when we get home," his mom, Luisa, laughed—grateful that her little boy was finally acting like a kid again after a tough start to life.
"We came in because he had blisters in his mouth, and he wouldn't eat or anything," Luisa said. "He was a chunky baby, and he lost some weight. So, that's what we came for. Then when they ran some blood work and labs, that's when they found it."
At the age of one, Logan was diagnosed with acute myeloid leukemia (AML), a type of cancer that starts in the blood-forming cells of the bone marrow.
"Oh, it just hit me. Bad. I just couldn't believe it. Like when Dr. Kaylani gave me the news, it's like I zoned out. It's like, once he said leukemia, or–I don't know if he said the cancer word, I just kind of zoned out honestly," Luisa recalled. "My husband came in and asked what the doctor said. I couldn't tell him. It was just–it was hard. It was really, really hard."
Logan received treatment and was in remission for two years. In the spring of 2021, though, the cancer returned.
"Chemotherapy can cure a majority of the cancers, but sometimes, in certain cancers, the cancer cells outsmart the chemo and patients relapse," said Smita Bhaskaran, M.D., of Texas Tech Physicians Pediatrics Hematology-Oncology. "In such situations, obtaining a new, robust marrow from a healthy individual becomes the only curative option for the patient."
Logan's team at Texas Tech Physicians referred him to St. Jude Children's Research Hospital in Memphis, Tenn. so that he could pursue getting a bone marrow transplant. It required, however, that they find a donor for him. The whole family tested, and like seventy percent of patients, there was not a fully-matched donor in the family. Fortunately, Luisa was a partial match, so she agreed to donate. The doctors chose a peripheral blood stem cell (PBSC) donation, which is a non-surgical, outpatient procedure called apheresis. The donor receives a drug for five days prior to donation that increases the number of cells in the bloodstream. The cells are then collected during donation. Donors may experience head or muscle aches that disappear shortly after donation and are typically back to their normal routine in one to two days.
"When they took it out, I was plugged into the machine–one needle here, one needle here, and I was laying there for five or six hours," she said. "It was it was a long process – a long, long, long process, but it was all well worth it. I would do anything for any of my kids."
Logan received Lusia's donation much like a transfusion; she said he spent the next five months at St. Jude recovering. While it was difficult to be away from Logan's dad and three brothers and sisters, Luisa was proud to say that at the end of their time in Memphis, Logan was back in remission and doing fantastic.
"It was heart-warming to see Logan come back post-transplant and looking so good," Samer Zaid Kaylani, M.D., FAAP, from Texas Tech Physicians Pediatrics Hematology-Oncology, said "With his relapsed AML status without transplant, the chances for cure were minimal."
"He's always been great throughout the whole process," Luisa said. "It literally just surprised me how well he took all this, and he gave me strength going through all this mess."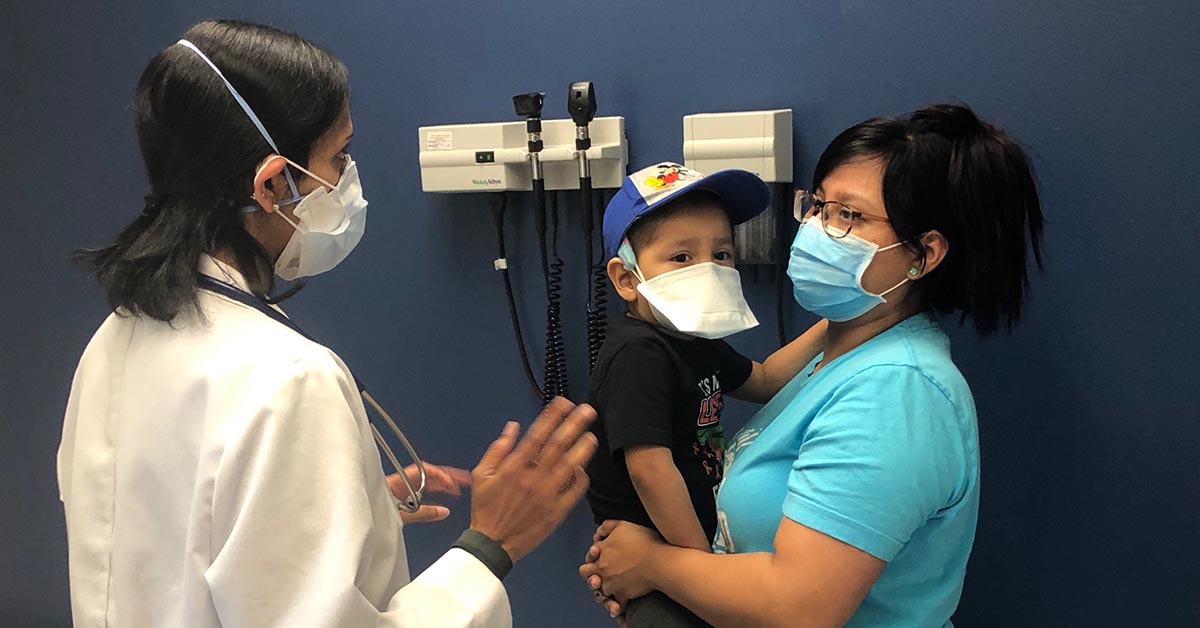 Every three minutes someone like Logan is diagnosed with a blood cancer. Finding a bone marrow match for patients with blood cancers like leukemia and lymphoma can be difficult. To increase awareness for bone marrow donors, Texas Tech Physicians, Northwest Texas Healthcare System and Texas Tech University Health Sciences Center are partnering with Be the Match for a donor registry drive from noon to 6 p.m. Nov. 30.
People between 18 to 40 years of age, who are committed to donating bone marrow and to being added to the registry, can participate in the drive located at Texas Tech Physicians (1400 South Coulter.) The donor registry drive will be on the first floor. Donations will not be made for a patient at the event. Possible donors will receive a cheek swab that is used to add a donor's genetic type to the registry.
"Getting on the registry may mean the difference of achieving a cure to a very resistant disease," Kaylani said. "It is hope these kids are given by finding a great match."
Be The Match Registry® is the world's largest and most diverse donor registry. The organization provides the most ethnically diverse listing of potential donors and umbilical cord blood units in the world, with more than 22 million potential donors and more than 300,000 umbilical cord blood units.
Potential donors are asked to keep their contact information up-to-date so Be The Match can make quick contact if a possible match is made. Donors are listed on the registry until they're 61, unless they request to be removed from future searches.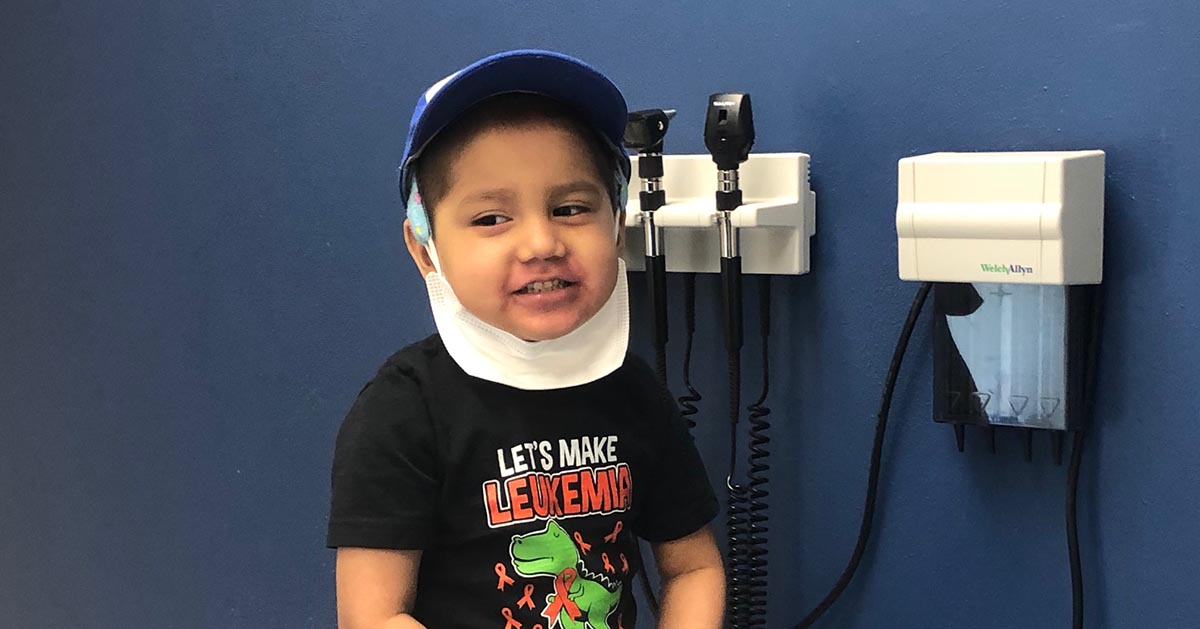 More young people of diverse racial and ethnic heritage are needed now to help patients searching for a match. People between 18 and 32 years of age are most urgently needed. Research shows that these donors provide the greatest chance for transplant success. Members of the LGBTQ+ community can join the registry and donate.
One in 220 U.S. registry members will go on to donate. Donors never pay for donating, and are never paid to donate. The number of cells donated will not weaken a person's immune system, and most donors are back to their usual routines in a few days. Bone marrow naturally replaces itself within four to six weeks.
"Receiving this transplant enabled Logan, a leukemia patient, to be just like any other three-year-old," Bhaskaran said. "It has given him a future– a second chance at life. Getting on this registry is an opportunity to save a life that would otherwise succumb to this disease. Let's give hope to a dying patient. Let's Be The Match."
For more information, text BeTheMatch806 to 61474 or visit their website.
Related Stories
Campus Life
By Mark Hendricks
September 20, 2022
The Texas Panhandle Poison Center (TPPC), managed by the Jerry H. Hodge School of Pharmacy, will host Lubbock's Fall Medication Cleanout™ event October 1.
Campus Life
By Suzanna Cisneros
September 12, 2022
TTUHSC is one of the best colleges in the nation to work for, according to the Great Colleges to Work For® program. This marks the third time the university has been recognized.
Campus Life
By Suzanna Cisneros
September 08, 2022
TTUHSC this year will observe National Hispanic Heritage Month from Sept. 15 to Oct. 15 with events, webinars and celebrations.
Recent Stories
Research
By Kathryn Dankesreiter (TTU)
September 26, 2022
The Innovation Hub at Research Park today (September 26, 2022) announced the winners of its annual Presidents' Innovative Startup Awards. The award recognizes startups that have a high potential for growth and an economic impact in West Texas.
Education
By Mark Hendricks
September 23, 2022
Fifth graders from Bean Elementary School became doctors for a day. The Texas Tech University Health Sciences Center (TTUHSC) Student National Medical Association (SNMA) hosted the Doctors for a Day Minicamp on Sept. 23.
Research
By Mark Hendricks
September 22, 2022
Pablo Artigas, Ph.D., from TTHSC's School of Medicine's Department of Cell Physiology and Molecular Biophysics, published a study with his team of collaborators in Nature Communications.