Q&A with Michael Escobar, TTUHSC School of Nursing Graduate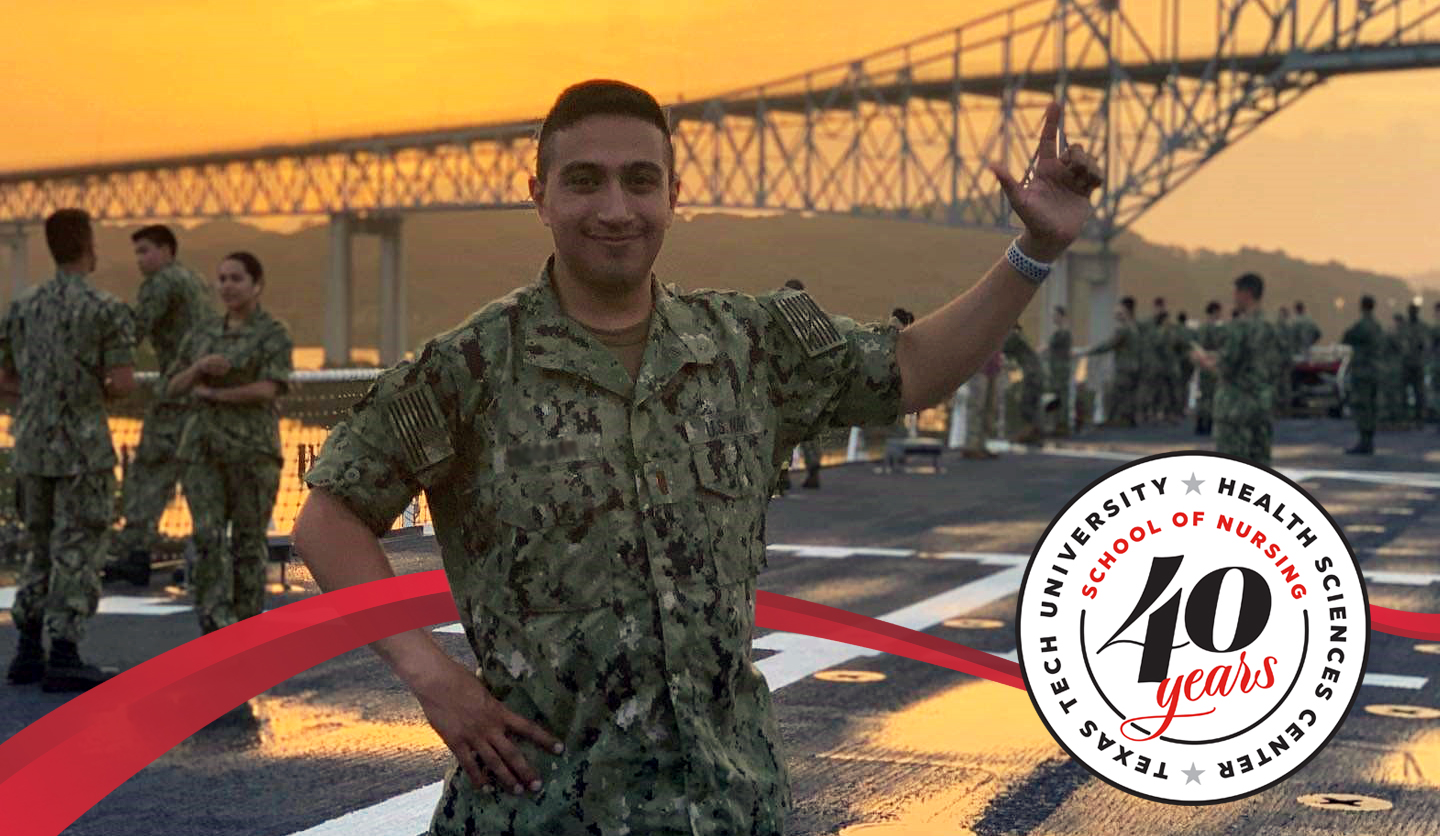 Michael Escobar, BSN, RN, a 2018 graduate of the Traditional BSN program in the School of Nursing at Texas Tech University Health Sciences Center (TTUHSC), spoke about his experiences within the program and the opportunities they provided.
Q: What made you choose to attend TTUHSC School of Nursing?
A: My reason for wanting to attend TTUHSC was influenced by multiple factors. First, I am a local resident of Lubbock/Wolfforth and have been for all my life. Secondly, many of my colleagues who graduated spoke highly of TTUHSC's nursing program. The cherry on top was being able to complete a nursing degree in just over a year. I was ecstatic to begin working as a nurse, and I knew TTUHSC was the best fit to accomplish that goal.
Q: How would you describe your overall experience in the nursing program at TTUHSC?
A: My overall experience with the entire program could be simplified as outstanding. From the very moment you step foot into the classroom in level one to clinical rotations in levels three and four, you know you're in an environment where you will grow — even if you struggle at times. The faculty and staff in each level are always very supportive and want you to succeed. They were there not to give you the answers but to guide you in the right direction.
If I could include each staff member in an example, I would. To give a few: I remember I struggled with a course in level one, and Mrs. Stansell helped guide me through and improve my ability to study for the exams. Mrs. Morgan and Mrs. Clark were always supportive in simulation labs, and Mrs. Franco and Ms. Perez would always establish a relaxed yet effective learning environment. Mr. Hill and Mr. Johnson were passionate about their lectures — which in turn led to easier knowledge retention. All the faculty were happy to be teaching, and it showed, which led to an amazing nursing program.
Q: How do you think TTUHSC's School of Nursing has prepared you for your career?
A: The School of Nursing prepared me by giving me the applicable skills to deliver high quality, safe and effective patient care. The teachings at TTUHSC have shaped me to become not only a good nurse for the patients I care for in the military, but also as a resource for other nurses I work alongside. It has also made me become a better leader for other nurses and members within the Navy medicine care team. I am fortunate for the experiences I have had with TTUHSC and always recommend the School of Nursing to anybody pursuing this career path.
Related Stories
By Mark Hendricks
March 25, 2022
The Texas Tech University Health Sciences Center (TTUHSC) Graduate School of Biomedical Sciences hosted its 34th Annual Student Research Week March 8-11.
By Mark Hendricks
March 25, 2022
The National Cancer Institute awarded a five-year, $1.9 million grant to C. Patrick Reynolds, M.D., Ph.D., director for the School of Medicine Cancer Center at TTUHSC.
By School of Health Professions
March 24, 2022
Richard Greenhill, DHA, FISQua, FACHE, discusses the hype and reality surrounding AI in healthcare.
Recent Stories
Education
By School of Health Professions
June 30, 2022
Ericka Hendrix, PhD, MB(ASCP)cm, spoke about the training and education involved for diagnostic molecular scientists and how the pandemic has affected the role.
Education
By Suzanna Cisneros
June 29, 2022
TTUHSC and members of the Abilene community today (June 29) celebrated the official unveiling the new Julia Jones Matthews School of Population and Public Health.
Education
By Kate Gollahon
June 28, 2022
On June 29, the opening celebration event for the Julia Jones Matthews School of Population and Public Health will recognize many years of hard work and look ahead to the start of a new and exciting journey.