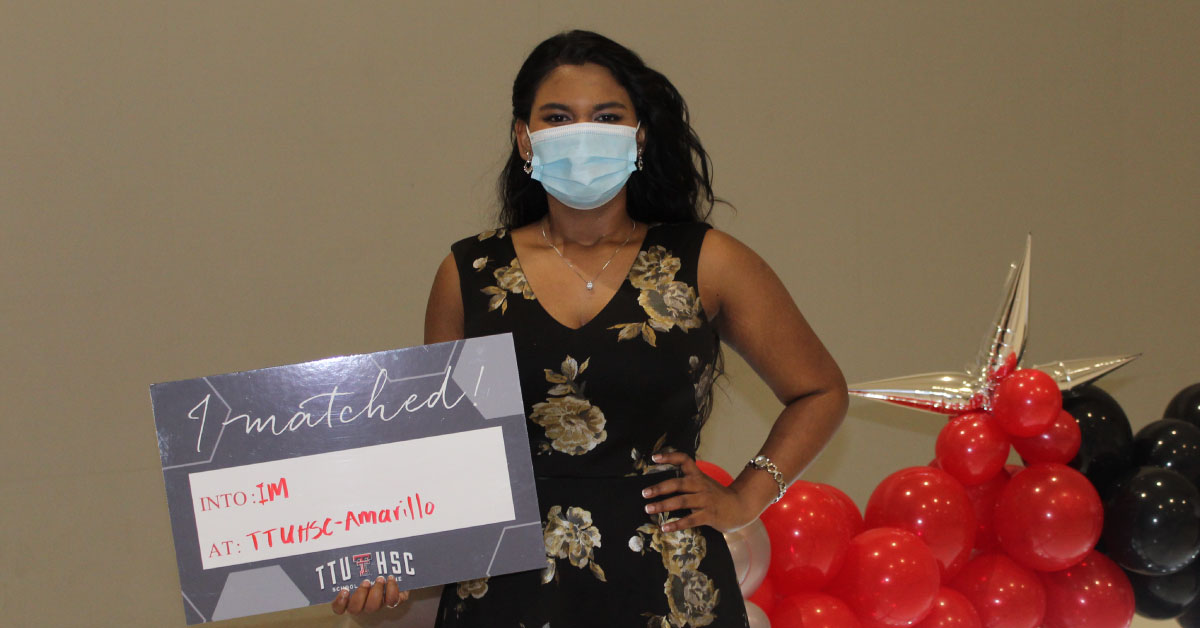 Fourth-year medical students from the Texas Tech University Health Sciences Center (TTUHSC) School of Medicine in Amarillo learned the residency matches during Match Day on Friday (March 19).
Match Day is an exciting, but anxiety provoking, event that has played out on medical school campuses across the country since 1952. More than 177 School of Medicine students from all TTUHSC campuses will participate in this nationwide ceremony where they will learn where they'll be for the next three to seven years for their residencies. In residency programs, they'll receive final specialized training in medical, surgical or radiological fields. It is the culmination of four years of difficult work and challenging studies. The results are sealed in an envelope and are opened simultaneously at all of the nation's medical schools.
Of the 53 School of Medicine students on the Amarillo campus, 49% matched in a primary care residency program; 51% of the class will remain in Texas for the next phase of their careers. In programs across the TTUHSC School of Medicine campuses, 55% will go into primary care residencies; 56% of total students will remain in Texas.
"The past year has been an unprecedented time to reflect on the importance of our health care community," TTUHSC School of Medicine Regional Dean Richard Jordan, M.D., said. "We are so grateful to be able to recognize the tremendous sacrifice and professional commitment that medical students make to enter this profession."
Months before Match Day, students began applying to residency programs in their chosen specialties. Due to COVID-19, students virtually visited sites to evaluate and ultimately rank their preferred residency programs. At the same time, administrators at each site interviewed applicants and ranked them. The National Resident Matching Program (NRMP) coordinates this process and makes the final match algorithm, which is designed to produce results for students to fill the thousands of training positions available at U.S. teaching hospitals.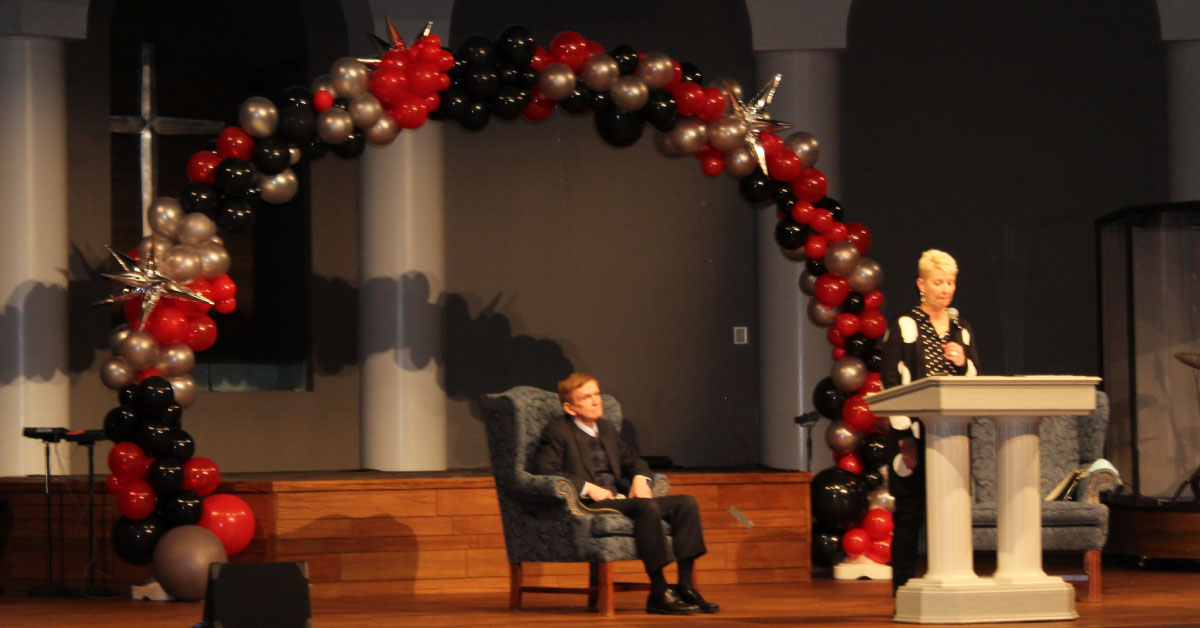 "Here in Amarillo, we are graduating 53 new physicians, and many of those physicians will stay in the Panhandle to practice," Jordan said. "Having a medical school in this community is particularly advantageous when you think about the number of bright young people that come through our community and choose to stay."
The process of Match Day is celebrated at the 155 U.S. medical schools accredited by the Liaison Committee on Medical Education. Starting on the Monday of Match Week, applicants are informed whether they have matched to a residency program, but the student is not told the name of that program until the Friday of Match Day.
During the Match Day celebration, outstanding students and faculty were recognized for their work with the Amarillo Campus Student Awards:
Department of Family Medicine
Outstanding Student in Family Medicine – Sypara Dhuka
Chairman's Award – Connor Jacobsen
Department of Internal Medicine
Outstanding Student in Internal Medicine – Bella Kalayilparampil
Department of Obstetrics & Gynecology
Benjamin V. Salazar, M.D. Memorial Award
Outstanding Student in Obstetrics/Gynecology – Avery Bramnik
Department of Pediatrics
Maurice Dyer, M.D. Memorial Scholarship Endowment
Outstanding Student in Pediatrics

Monisha Narayanan
Sarah Mende

Gerald Holman, M.D. Pediatric Scholarship Award

Mary Girgis, MSIII
Angela Abraham, MSIII

Outstanding Student in Neonatology - Aisha Khan
Department of Psychiatry
Outstanding Student in Psychiatry – Emily Nguyen
Department of Surgery
Outstanding Student in Surgery – Ahmed Abdalla
Chairman's Award – Bradley Osemwengie
Steven L. Berk, M.D. Overall Outstanding Student
Additional Awards:
J. Rush Pierce M.D. Medical Student Leadership Award
Ganesh Maniam
Mitchell Jones Medical Student Endowed Scholarship
Diego Regalado, MSIII
Bernie Mittemeyer, M.D. Medical Student Award
Mousab Diab
Shree Dharmarpandi
Potter Randall Medical Alliance Scholarship
Cheryl Haston
Mario Feola, MD Outstanding Faculty Award
Amy Stark, M.D.
Outstanding Resident Award
Shaun Wesley, M.D.
Lindsay Porter, M.D.