Possible Societal Gains From Increased Investment in Women's Health Research
By Alyson J. McGregor, M.D.
December 29, 2021
This information was reviewed by the Laura W. Bush Institute for Women's Health's Scientific Council.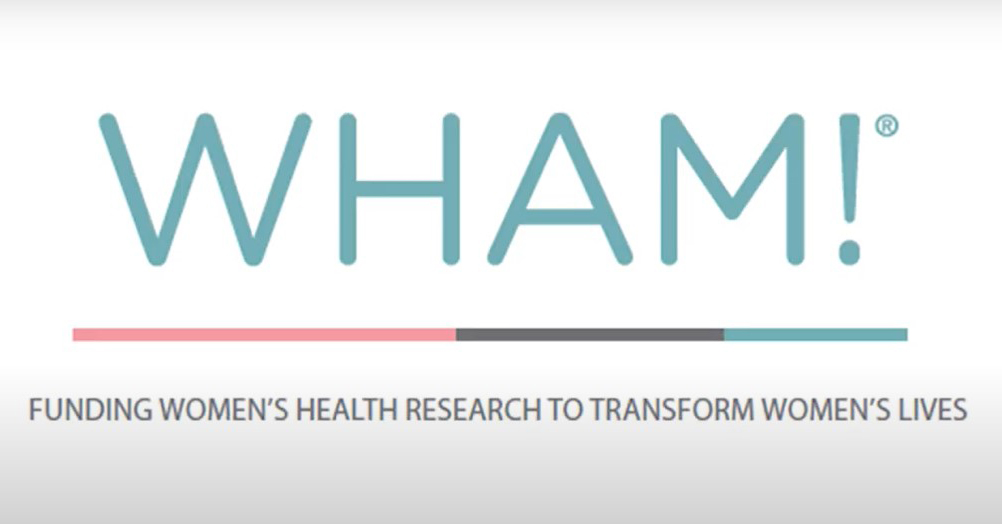 Large societal gains may be possible by increasing investment in women's health research.

Women's Health Access Matters (WHAM) is a nonprofit organization dedicated to exploring and responding to the underrepresentation of women in health research, in particular the inequities that exist when it comes to funding dedicated to improving the lives of women. Such biases include:
Women are 2/3 of the 5.7 Million people suffering from Alzheimer's disease, yet 66% of the animals used in Alzheimer's research are male or of unreported gender.
Cardiovascular disease is the #1 killer of women in the US, yet only 1/3 of the participants in clinical trials are female
However, women remain the majority of the US population, responsible for 85% of consumer spending, and make 80% of the healthcare decisions.

One of the initial objectives of WHAM was to commission the RAND Corporation to study the economic impact of society were to increase the funding to invest in women's health research. By focusing on Alzheimer's Dementia, Rheumatoid Arthritis, and Cardiovascular Disease, the findings suggest the potential for societal-level value from investment in women's health research. Findings from the report include:
Every dollar invested in Alzheimer's disease research focused on women generates $3.24 in economic value and saves $1.24 in direct healthcare costs.
Adding 20 Million dollars in cardiovascular research focused on women improves the quality of life, reduces healthcare costs, and adds over 12,000 years back to our workforce.
Investing in women's health research yields benefits beyond investing in general research and supports improved decision-making about research prioritization. We encourage utilizing the results of this WHAM Report to drive meaningful change to improve women's health.

Find out more at whamnow.org.
A member of the Laura Bush Institute's Scientific Council, Alyson McGregor, MD, is Professor and Director for the Division of Sex and Gender in Emergency Medicine at the Warren Alpert School of Medicine at Brown University. Dr. McGregor is the author of Sex and Gender in Acute Care Medicine and Sex Matters: How Male-Centric Medicine Endangers Women's Health and What We Can Do About It. She serves on the editorial board for the journal Gender and the Genome.
Related Stories
Research
By Laura W. Bush Institute Scientific Council
June 22, 2022
Cancer experts are ringing alarm bells due to the rise in uterine cancer. Numbers of uterine cancer annually are now equal to ovarian cancer.
Research
By Kate Gollahon
June 10, 2022
A preventative vaccine for major tropical disease schistosomiasis has reached a Phase 1 clinical trial, providing a dose for the first healthy human volunteer.
Research
By Mark Hendricks
June 09, 2022
Gene sequencing, a process of determining the sequential order of the building blocks that make up a strand of DNA, is used to keep pace with the constantly moving target that is COVID-19.
Recent Stories
Education
By School of Health Professions
June 30, 2022
Ericka Hendrix, PhD, MB(ASCP)cm, spoke about the training and education involved for diagnostic molecular scientists and how the pandemic has affected the role.
Education
By Suzanna Cisneros
June 29, 2022
TTUHSC and members of the Abilene community today (June 29) celebrated the official unveiling the new Julia Jones Matthews School of Population and Public Health.
Education
By Kate Gollahon
June 28, 2022
On June 29, the opening celebration event for the Julia Jones Matthews School of Population and Public Health will recognize many years of hard work and look ahead to the start of a new and exciting journey.