Team Member Spotlight | Brenda Chandler, Certified Pediatric Hematology Oncology Nurse
By Clara McKenney
April 28, 2021
With five campuses stretching across 108 counties in West Texas and beyond, Texas Tech University Health Sciences Center (TTUHSC) is a diverse and complex institution, and our success is due in no small part to our exceptional team members.
At TTUHSC, everyone plays a vital role. Being part of the TTUHSC team means being part of a supportive community where you can grow and thrive in a values-based culture that puts people first. As ambassadors of our mission and culture, our incredible team members go above and beyond every day in exemplifying our values: Beyond Service, Kindhearted, Integrity, One Team, and Visionary. We are excited to share their stories.

Meet Brenda Chandler, Certified Pediatric Hematology Oncology Nurse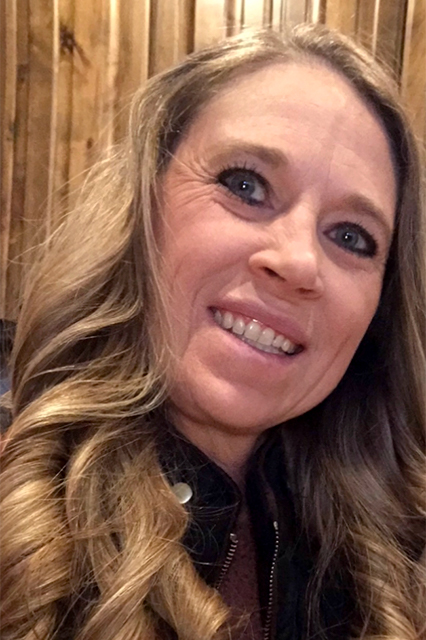 How long have you worked at TTUHSC, and what is your role?
I have been with Texas Tech University Health Sciences Center for more than 23 years. I am a Certified Pediatric Hematology Oncology Nurse at the Amarillo campus.
How did you come to work at TTUHSC? Can you tell us about your career journey to (or within) our institution?
When I was working in the Pediatric Intensive Care Unit (PICU) at a different health system, I was approached by the Pediatric Chair, who was also, at the time, one of the two Pediatric Hematology-Oncology doctors at TTUHSC. They said that they and their colleague had noticed how well I cared for and interacted with their patients and parents, and asked if I would be interested in working for them and specializing in Pediatric Hematology-Oncology. I was very interested in pediatric oncology and enjoyed working with the patients and their families, so, after giving it some thought, I decided to apply for the job. I was offered the position and accepted it in June of 1997.
What do you enjoy about your work, or what excites you most about your job?
I love all my patients (even the most difficult ones) and their families, and I enjoy being able to positively impact their lives during a very difficult time. They become like family to me because we see them so often, and I become their point of contact. These kids are so resilient and positive and remind me daily to be thankful for the little things and that someone out there is always worse off than me. It has changed my whole outlook on life. You learn to never take anything for granted. Coming to work knowing I can make at least one child smile or give the parents the reassurance they need makes it all worth it.
Which of the values (One Team, Kindhearted, Integrity, Visionary, and Beyond Service) is most integral to your job or team? Why?

They are all essential to our job and team:
One Team: We must work together and energize and encourage each other because what we do is emotionally and physically draining and is very specialized. We need to remain positive for the patient's sake because they need that positivity more than anything.
Kindhearted: Again, the job is hard enough without any added negativity or bad intentions. We need to be kind to each other, as well as to our patients and families.
Integrity: We are dealing with children's lives­–we have to be trusted, we must do what is right for all involved.
Visionary: Our job is very challenging, and with new treatments and studies constantly being introduced, we need to have the latest information available. We have to always be looking outside the box and learning new things.
Beyond Service: Our work doesn't stop in the clinic and is definitely not 8-to-5. We also do education and outreach in the community, and, before COVID, we provided several fun activities throughout the year for our families to enjoy.
How would you describe the culture at TTUHSC?
The culture is very diverse and interesting. I have worked with so many nationalities and learned so much about other cultures that I probably would have never had the opportunity to experience at another institution.
What do you enjoy most about Amarillo, and what makes you proud to call West Texas home?
The Texas Panhandle is never dull—especially with the weather. The people are great, and I have lived here since I was four years old after moving here from Iowa. Amarillo is not a huge city, but our practice serves several nearby states (New Mexico, Oklahoma, Southwest Kansas and, of course, the Texas Panhandle) because we are the only Pediatric Hematology-Oncology care providers in the area.

What do you wish more people knew about your team or department, or our institution?
The individuality of care we give to each and every patient. They are not just a number to us like they might be at other institutions. We learn their name and everyone in their family and then some. We make sure the family never feels like they are fighting this battle alone. It is definitely not an 8-to-5 job for any of us. We are the only Pediatric Hematology-Oncology specialists in the Panhandle that serves our community's kids so they can stay close to home and family.
What most excites you about the future at TTUHSC?
It is definitely growing. The campus itself has really grown from the one-story building where I first started back in 1997, and I have been here to see it all.
Is there anything else you would like to share?
I have been here so long that a previous patient of mine–who had leukemia–is now a resident here. I can say I had a small part in that happening. Another resident that I helped train here many years ago came back and is now one of our Hematology-Oncology doctors.
While I may not always feel valued or appreciated, I know I am making a difference in the life of a child and their family, and that is the ultimate goal. I try to be the reason someone smiles every day.
---

Follow the TTUHSC Team on Facebook, Twitter, Instagram and LinkedIn for team member stories, resources, and career opportunities at the Texas Tech University Health Sciences Center.
Ready for a rewarding career where you can build relationships and make a real difference? View our current openings and apply now, or explore what makes TTUHSC such a great place to work.

Related Stories
Health
By School of Health Professions
March 09, 2023
Zach Sneed, Ph.D., discussed the effects of substance abuse on adolescents and their families, and how substance abuse counseling can help.
Health
By Melissa Whitfield
March 01, 2023
Texas Tech University Health Sciences Center (TTUHSC) hosted a ribbon cutting ceremony and tour for the new Your Life Behavioral Health and Wellness Clinic March 1, 2023.
Health
By QEP Committee
February 28, 2023
Do you like to make New Year's resolutions? Many people aren't into that sort of thing, viewing it as a useless or fruitless activity since the resolutions are so difficult to keep. Often the difficulty comes from creating resolutions that are too ambiguous, or too ambitious. Good resolutions, like good goals, should be specific, attainable, and measurable (S-A-M).
Recent Stories
Campus Life
By Suzanna Cisneros
March 23, 2023
TTUHSC School of Medicine students will host a Women's Health Day free clinic from 10 a.m. to 1 p.m. April 15 at The Free Clinic
Research
By Mark Hendricks
March 21, 2023
TTUHSC Cytogenetic Technologist Jasbir Bisht and a team from P. Hemachandra Reddy's internal medicine laboratory analyzed the impact of cancer in Hispanics in comparison to other ethnic groups.
Education
By School of Health Professions
March 21, 2023
World Down syndrome Day was established to raise awareness about Down syndrome and to promote inclusion and acceptance of people with Down syndrome in all aspects of society.